Snapback hats are very popular. They fit almost any size of head and are the perfect mix of casual and cool, giving anyone who wears them a strong feeling of "chill." These hats have become very popular among millennials and generation Z very quickly.
But how did snapbacks get started? Maybe the god of bros pointed to a beach boardwalk and said, "Let there be snapbacks!" Most likely not. Many people are interested in where snapback hats came from and how they became so popular.
In this article, Teeanime will tell you where snapbacks came from and answer all your questions about caps. At the end, you'll know everything there is to know about Snapback hats.
WHERE DO SNAPBACK HATS COME FROM?
Baseball inspired the modern-day cap. For generations, men had worn hats as a symbol of wealth and formality, thus most of them were costly and uncomfortable. Those that were less visually appealing merely served functional reasons, like as protecting your eyes from the sun.
The New York Knickerbockers were the first sports team to wear a uniform, and their straw hats were the first to be worn.
When the Brooklyn Excellsiors decided to wear a hat with a round top and a short brim at the forehead, they created the first incarnation of a classic cap (instead of around the whole hat).
This hat quickly became the preferred style for baseball players since it was lightweight and kept the sun out of the players' eyes. As the world's first baseball cap maker, New Era opened its doors in the 1930s.
For the Cleveland Indians, they created a new form of classic baseball cap.
Cleveland's new hats wowed the rest of Major League Baseball, and several other clubs followed suit. The Brooklyn Dodgers, Cincinnati Reds, and Detroit Tigers all used New Era hats as part of their uniforms by the 1950s.
In 1954, New Era altered its design to six-panel stitching instead of eight. This served as the foundation for our modern-day snapback design. Baseball reached its pinnacle of popularity in the 1970s, and everyone began wearing snapbacks.
When snapbacks became popular in hip-hop culture, the style acquired even more traction. Famous rap groups such as Run-D.M.C. and N.W.A. wore snapbacks in music videos, interviews, and public images.
The snapback craze grew even further in the decades that followed. Famous comedies from the 1990s and Supreme (clothing company) in the early 2000s increased the popularity of snapbacks and the number of people wearing them.
They are now closely associated with skateboarding, hip hop, athletics, and a variety of other facets of popular culture.
ARE SNAPBACKS THE MOST POPULAR TYPE OF HAT? 
With their appeal in a variety of cultural contexts, it's fair to infer that snapbacks are still the kings of the hat world. They were popular in the 1990s as a fad among Yankees fans took off and spread like wildfire.
No matter where you reside, you can now see someone wearing a snapback every time you leave the home. Snapbacks, according to thetrendspotter.net, are a versatile fashion choice worn by "connoisseurs, ballers, fashionistas, and cool youngsters" all around the world.
Snapbacks are also quite adjustable, making them more accessible to people with a variety of head sizes and hairstyles. This is useful for persons with long hair who like to wear it in a ponytail, bun, or similar style. They can just feed their hair through the hat's back hole.
SNAPBACKS DESIGNS IN POP CULTURE
There are many different kinds of snapbacks, and celebrities and fashion icons have worn all of them. There are flat-brim snapbacks that are more hip-hop-styled and give you an urban look. You could also try a dad cap with a bent brim as a casual accessory.
Several big names in fashion have made their own snapbacks. Between the mid-2000s and the 2010s, Italian fashion brands like Gucci and Louis Vuitton started making snapbacks, which have become very popular around the world during fashion weeks.
You can also find snapbacks with unique features, like a frayed brim or one made entirely of leather. You can also choose how to use the snap. It can be made with a belt, a buckle back, or even a zipper.
As a way to hide their identities, most celebrities in pop culture wear them. Kaia Gerber and Meghan Markel, two well-known actresses, wear snapbacks with a long coat or a dark pair of sunglasses to hide from the paparazzi.
Rihana wore a suit with a snapback and pinstripes, which were made famous by the Yankees.
SNAPBACKS VS. TRUCKER HATS
On the internet, people argue a lot about the difference between snapbacks and trucker hats. Some people think they are the same, while others would be upset if their hats were mistakenly called something else. For us, the most important difference is what's inside.
Traditional snapbacks are made of solid material and don't have any parts that can be seen through. To facilitate airflow, most trucker hats incorporate transparent netting on the back portion of the hat. Aside than that, snapbacks and trucker hats are identical.
WHAT STYLES WORK WELL WITH SNAPBACKS?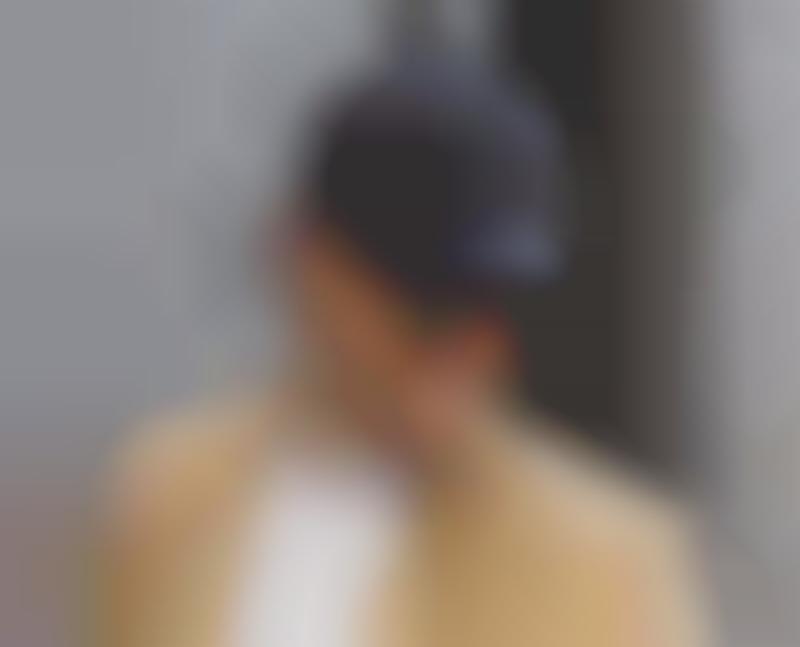 The best thing about snapbacks is their adaptability. A snapback will complement practically any ensemble, no matter how official or casual. You can pair it with a traditional flannel and blue jeans or as a relaxed finishing touch to your sundress.
Just be mindful of the effect they will have on your ensemble. Snapbacks exude coolness, therefore they're not the perfect accessory if you want to appear aggressive or unapproachable.
Adding a snapback to any ensemble is essentially saying, "Yes, I'm dressed as I want, but I'm also comfy and relaxed."
WRAP UP
We hope you learned everything you needed to know about snapback hats from this article. These accessories aren't just for days when your hair looks bad. Try on one of our snapbacks to start off your style.