Techwear, particularly Urban Techwear, is the most daring movement of the moment, located at the most avant-garde end of the fashion spectrum. Surrounded by a strange and futuristic halo, it makes you fantasize about an unconventional modern lifestyle.
As fashionable as it may appear, the key message sent by Techwear is to value function above appearances. Paradoxically, it has created its own industry category, and conjecture expects that it will become universal within a few years.
Urban Techwear conceals startling secrets that delight individuals who adore emerging technology beneath its unique and lavish exteriors. Without further ado, Teeanime immerse yourself in a world that will not fail to astonish you, a foretaste of a new era of fashion and streetwear.
WHAT IS TECHWEAR ?
Techwear is a forward-thinking segment of the fashion business. Its time-traveled appearance fascinates minds yearning for something unique to distinguish themselves from previous trends. Designers, on the other hand, have never lost sight of their core goal: to mix usefulness and comfort with high fashion apparel.
The term "Techwear" signifies "technical attire" and is self-explanatory. Simply put, everything that emerges from it will serve a purpose; everything is designed to make your life easier in every manner.
These are everyday garments with out-of-the-ordinary properties, thanks to:
Cuts and designs that are innovative and avant-garde;
Ingenious and useful accessories,
Or, alternatively, unique and revolutionary manufacturing materials.
Sometimes technologies are used that are so groundbreaking that you'd believe you're talking about superhero or science fiction movie outfits. So these aren't your average suits!
As you may expect, aesthetics were not always at the forefront of such a philosophy. However, the importance of design and style is growing in this trend, which is one of the best trends nowadays. As the concept expands, it moves beyond the first definition's practical and convenient elements.
Today, Urban Techwear is, at best, a type of abstract creative expression, a phenomena that defies all assumptions and ushers us into the future of fashion. This trend is more than just high-performance clothing: it is a meeting place for aesthetic quality and pragmatic reasoning.
You can't go wrong with high-end gear that's both functional and useful! What Techwear brands have to offer will appeal to you.
THE ORIGINS AND INSPIRATIONS OF TECHWEAR
In the 1970s, the first prototypes of what we now call "Techwear" were built for mountaineers. Until then, the only method to protect yourself from the cold was to coat the fabric. Everything changed when technical textiles, particularly Gore-Tex, which is now found in practically all jackets.
The laborers drove the rebirth of this style. They needed better equipment in the field to accomplish their tasks more easily, which led to the selection of technical materials with specific applications. Security guards, couriers, and law enforcement officers wear our futuristic clothes. Furthermore, the cuts and accessories are still heavily influenced by military equipment.
The question is when this movement evolved into what it is now. When the cosplay and nerdy communities accepted the look, the evolution of Techwear took a significant turn. It not only grew in popularity, but it also got a fashionable, modern, and visionary edge. That's where the concept took off.
Many well-known brands have now embraced this new trend and have legendary collections dedicated to it. In terms of footwear, we may point to the well-known Nike SF-AF1 sneakers and various Adidas Pure Boost versions that launched this trend a few years ago.
Acronym, a true industry reference, was one of the first 100% Urban Techwear brands. They were the first to truly grasp the notion and develop it to the mind-boggling levels that continue to captivate us.
MAIN ADVANTAGES AND FEATURES OF TECHWEAR
Techwear is based above all on the optimization of the garments' utility and is more focused on the features of each piece than on the design of a homogeneous ensemble. This principle gives rise to several distinguishing characteristics that set it apart from other fashion trends:
1. A touch of caution and sobriety: the garments' qualities and potential speak for themselves. There is no need to flaunt the business with large logos or make a statement with flashy colors or embellishments. The zippers are even hidden between the folds! The quality speaks for itself and does not require extra hook to make a statement. So, logically, neutral tones are at the forefront, but we'll get into that more later.
2. A dash of performance and efficiency: fully waterproof, more robust, elastic material, anti-odour, and even anti-bacterial; Techwear inventions fulfill the most stringent requirements. They will help you fight the hardest weather conditions when combined with waterproof porous membrane, thermal insulation, and windproof technology. They are made of abrasion and stretch resistant fibers and are guaranteed to survive for a long time.
3. Extreme flexibility and dynamism: comfort is the keyword, and we are not afraid to take it to new heights. Anatomical cuts, aerodynamic designs, and a high degree of freedom are all designed to accommodate a wide range of motion. Not to mention the lightweight, breathable, and flexible fabric that wicks away heat and perspiration while you work out, keeping you cool and clean.
4. Not to mention the big capacity: these outfits have many pockets and modular attachments to keep everything you need close at hand. They are specifically intended for phones, IDs, and other electronics that you must take with you all day.
WHAT ARE THE DIFFERENT TECHWEAR STYLES ?
As techwear expands and broadens, it becomes an umbrella term for various sub-categories, each expressing a sub-culture. Each style leans toward a trend or current, resulting in hybrid forms that compliment one another.
URBAN TECHWEAR
The perfect mix of tech wear from a dystopian future and casual street wear. Fashion experts have helped spread this trend, which is now making headlines in magazines and showing up in fashion shows all over the world.
To someone who hadn't seen it before, it looked like the futuristic clothes from movies from the 1980s. However, the subtle differences brought about by new designs, higher quality materials, and detailed finishes make it a super sophisticated style that is just starting to emerge. It looks a lot like the usual urban style, but its elegant techno look makes it stand out.
The Tech Ninja is a similar style that has never been more popular. Because Japanese culture has a lot to do with Techwear, this style looks a lot like Asian streetwear. It looks at ninjutsu outfits from a modern point of view.
MILITARY TECHWEAR
Techwear has always been influenced by army gear, but this time it's a little more obvious. This style is based on cargo pants and bomber jackets, both of which are modern fashion classics that have served well in the military. There are also often storage compartments that can be added to the outfits and used to hold the equipment of the troops.
TECHNO-PUNK
It's a whole new wave that shows Techwear's dark side. The look of the second one is similar to the famous punk style. It is a big part of the collections of many high-end brands.
LUNAR-CORE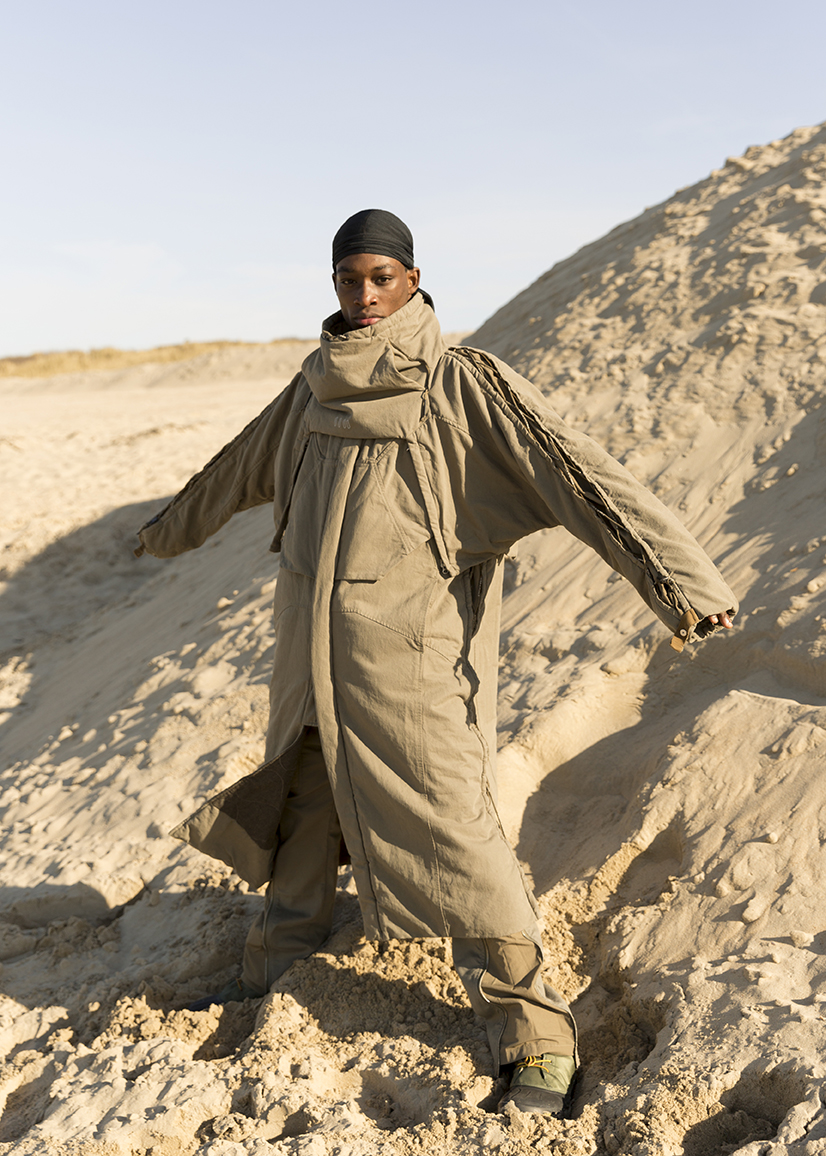 The kind of person who doesn't follow fashion rules as much. The Lunar-Core is like a spacesuit, which is how it got its name. It is the most cutting-edge of everything. Its color palette is mostly made up of gray and white tones and colors.
GREYMAN
The polar opposite of lunar style! It is nearly totally dependent on the functional aspect. The "grey men," who wear neutral tones of clothing that are great for going unseen, are essentially a military group that is the center ground between the Black Ops and the White Ops.
The shape is blatantly ignored; the goal is to merge into the surroundings and attract as little notice as possible. The appearance is similar to a standard set, but with the addition of technical niceties.
OUTDOOR TECHWEAR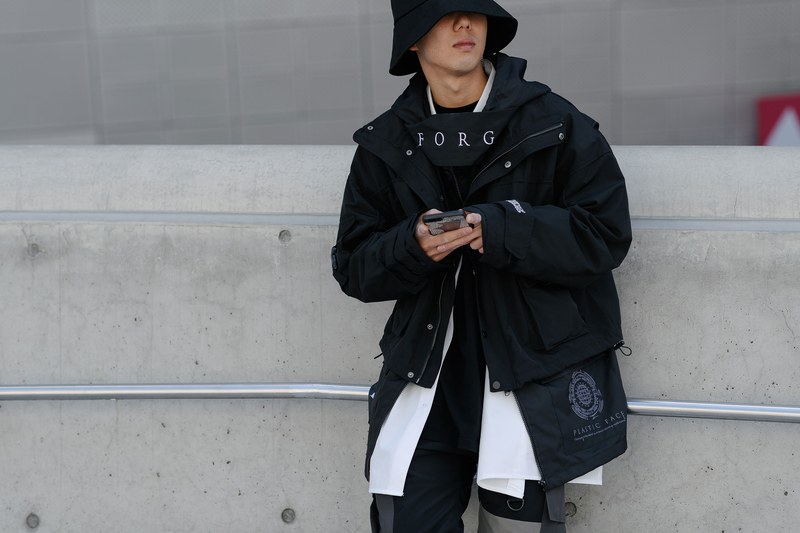 Those who enjoy hiking in the wild outdoors will recognize this style a thousand times over. It's an upgraded version of the uniforms worn by persons who work in the outdoors: "the outdoor industry". The technical side of the outfit is most handy when you need it the most, whether you're climbing or sleeping beneath the stars.
SPORTS TECHWEAR
A look that is fully devoted to sports and thrill seekers. All sportswear, in theory, has greater characteristics than ordinary materials, but Techwear apparel takes it to a whole new level!
Just looking at the gorgeous Techwear tracksuits will set your pulse rate up. Every person's dream is to break through all barriers and achieve peak performance.
URBAN TECHWEAR STYLE SUCCESS FROM A TO Z
Do you love streetwear but want to try Urban Techwear? Are you ready to try it for the first time? Many people don't even try because the style is so hard to understand. You've come to the right place if you've finally worked up the courage to learn the basics of Techwear.
We'll show you step by step how to wear Urban Techwear:
First, let's talk about the things you need in your closet;
Then, we move on to the rules you need to know to match your clothes and put together your outfit like a fashion god.
Choosing your Techwear must-haves is just as important as picking out your Sunday best. There are a lot of options in stores, but choosing formal wear is very different from choosing casual or streetwear.
You start out with two choices:
1. A lot of options for streetwear that are purely for looks. Not only will you be able to make killer looks, but you'll also be able to incorporate them into your streetwear outfits. They don't have much of the technical side of Urban Techwear, but their complicated designs make up for it.
2. Items made by designers with more complicated cuts and high-end materials are much more technical. These are the latest innovations in urban and Tech Ninja clothing. They are like little miracles. Obviously, their prices are higher than the others, but the quality more than makes up for it.
THE MUST-HAVE URBAN TECHWEAR
We agree that a Techwear appearance does not require a wide range of clothing and accessories. Its simple dimension can save you money by complimenting the rest of the outfit with basic and neutral clothing that does not detract from the atmosphere. If you already own streetwear, the switch will be even easier.
To begin, choose one or two pieces from each of the five categories listed below:
1. OUTERWEAR : JACKETS AND WINDBREAKERS
They are the epitome of Urban Techwear. There are two kinds: hardshell and softshell.
Hardshell coats offer the most weather protection. Windbreakers or trench coats are the best choice for remaining dry in heavy rain or snow. They are lined with waterproof layers that are both robust and breathable, have a rather firm structure, and are often loose fitting.
There are various such jackets on our website. We recommend our "Jaketto" jacket for a more military look. Our "Tamiko" coat is more lunar in style. Our Amekaji, Yamana, and Kenshin windbreakers are ideal for streetwear or urban tech.
The materials used in "softshell" are exactly as advanced, yet softer and less bulky. Even though they provide less protection, they are more comfortable and provide a better dynamic. If you're looking for a similar model, we recommend our Fuchu or Harudo jackets.
Our Noragi assortment, on the other hand, is the finest way to wear a Tech Ninja appearance while respecting Japanese culture. Our Arioka and Nakazama models, as well as our Poncho "Kono," have cuts that are in line with these fashions.
2. THE INTERMEDIATE LAYERS OR MID LAYER
Optional layer, however highly advised if you want to layer your hair. At first glimpse, you'll only see flames! There will be little difference between the streetwear collections. Hoodies, t-shirts, and jackets are standard products. They are, in fact, looser and have a distinct design, similar to our Katori and Hokuto hoodies.
The magic happens on the interior, where thermal insulation is usually built-in or removable. If you truly want to stand out from the crowd, try the Techwear seamless t-shirts. They've gotten a lot of attention and are the ultimate in durability.
3. THE INNER LAYER, OR BASE LAYER
Optional layer, however highly advised if you want to layer your hair. At first glimpse, you'll only see flames! There will be little difference between the streetwear collections. Hoodies, t-shirts, and jackets are standard products. They are, in fact, looser and have a distinct design, similar to our Katori and Hokuto hoodies.
The magic happens on the interior, where thermal insulation is usually built-in or removable. If you truly want to stand out from the crowd, try the Techwear seamless t-shirts. They've gotten a lot of attention and are the ultimate in durability.
4. TECHWEAR PANTS
It's all about cargo pants, but not any cargo pants: the cut of the pants makes all the difference! To adjust to the high shoes and continue in the streetwear mood, they must suit the ankles.
You can get your old pairs tailored, but for technological components, look to Urban Techwear manufacturers, which all have this must-have.
The more pockets it has, the better, and a flexible attachment mechanism is an added advantage.
Cycling pants are another popular style of pant. They are continually being technologically upgraded to be lighter, more breathable, and elastic. Levi's already has an entire Commuter collection dedicated to them; perhaps jeans will be their next target! In the summer, you may bypass all of that and just wear shorts.
5. FOOTWEAR AND ACCESSORIES
A decent pair of shoes is the key to nailing THE Urban Techwear aesthetic. Your pumps might offer you a unique cyberpunk style.
How do Techwear sneakers look? Brands typically provide high-quality lines. They are all rather aggressive and imposing in appearance, with a foundation that provides enough ankle support. Their soles incorporate cutting-edge innovations that will provide you with the finest experience yet.
Finally, what would your look be without some futuristic accents? With just these, you may transform a streetwear or casual dress into a technical ensemble.
We suggest:
Masks for techwear: inspired by dystopian fictions in which privacy is a genuine fight, it is a gesture of defiance that transmits a non-conformist message.
Bags, satchels, and shoulder straps are inconspicuous and useful, with a large enough load capacity to not impede your movements. They frequently include dedicated compartments for smartphones and laptop computers. We encourage you to check out our chest bags "Future" and "Engaru", our bags "Issai" and "Bunky", our backpack "Gunma", and our reflective chest bag "Wakkanai".
Hats: Tech Ninja's defining look is unquestionably the bob. The Asian vibes of this style are well captured by our "Himeno" and "Tachi" models.
Finally, smartwatches and other high-tech accessories stand out!
ADOPT AN URBAN TECHWEAR STYLE: THE 5 GOLDEN RULES !
It's difficult to dive headfirst into a trend you don't understand! To get you started, here are some general guidelines for creating a good Urban Techwear look:
1. First, make an impression with an authentic Techwear jacket. If you could only buy one piece of Techwear gear, it would be a hardshell jacket! It's the foundation of modern fashion and what designers excel at.
2. Second, keep it classic. Despite its unconventional designs, the trend remains true to its simple origins. It's important to base your outfit on a focal point and tone down the rest.
3. Complement it with the appropriate accessories. If you make the appropriate decision, you'll be able to direct your gaze toward the genre you choose. Do you want to go for a cyberpunk look? Put some chains on your jeans and a mask on, and you're ready to go. More into athleisure? Finish the look with a softshell jacket and sporty footwear.
4. Learn how to select a color palette. Because neutral tones are dominating, choose beige, white, black, shades of gray, olive green, and so on. Colorful accents, on the other hand, are always welcome. Finishes and decorations that contrast with the backdrop hue are highly stylish, especially if Japanese designs or lettering are used. Dark textiles with bright and reflective highlights are also fashionable.
5. Finally, keep in mind that Techwear is a trend that is always evolving: new goods are released virtually every day! So there are no absolutes, and there is always potential for innovation, which you can take advantage of as you see fit. As always, personalize your look by tailoring it to your body shape, style, and preferences.
The Bottom Line
Techwear, which arose from a profound desire to optimize clothes, is today one of the world's leading trends. Some see it as a new kind of artistic expression, a method to imagine the future of the fashion business, a discipline that is constantly evolving. Check out our TENSHITM Techwear line to keep current and be the first to discover new trends.