A complete history of hip-hop fashion
Everyone recognizes hip-hop fashion when they see it, but defining it is becoming increasingly difficult. A specific rapper or era can be identified, but it never catches the complete image. So, if you have any doubts, trust Teeanime!
As hip-hop has entered the mainstream, the distinctions between what is and is not hip-hop have become increasingly blurred. However, there is an underlying concept that explains the development and evolution of hip-hop style:
It all comes down to mindset.
What is hip-hop fashion?
Hip-hop is more than just a musical genre, a dancing style, or a fashion statement.
Hip-hop is a way of life.
The hip-hop culture, which sprang from the Bronx in New York City, provided an escape from a plethora of socioeconomic, economic, political, and cultural influences through music, DJing, dancing, and graffiti.
Hip-hop originated in the 1970s, and the attire echoed streetwear that kids in the Bronx already owned, such as bomber jackets, tracksuits, and sneakers with huge shoe laces.
The footwear scene was dominated by Puma, Chuck Taylors, and Pro-Keds. Because of the ill-fitting nature of inner-city hand-me-downs, baggy apparel was popular. At the period, fashion combined innovation with streetwear. It was a mix of casual clothing, dressed up apparel, and experimenting with new ways to wear it with pride.
Hip-hop attire, while obviously more widespread, remains virtually unchanged half a century later. Consider recent partnerships between hip-hop artists and major sportswear firms. Casual activewear and sneakers continue to dominate.
However, when hip-hop performers gained prominence in the twenty-first century, a new age of hip-hop and high fashion emerged.
In some ways, this has blurred the borders between vintage hip-hop fashion and today's mainstream style, yet hip-hop is a state of mind. Hip-hop is created by the person wearing the clothes, not the other way around.
Hip-hop fashion, with its bold attitude, allowed you to wear and do whatever you wanted.
Who started hip-hop fashion?
Before hip-hop, urban fashion was hip-hop. Hip-hop fashion became ubiquitous in the late 20th and early 21st centuries, but it just highlighted how young urbanites were already clothing.
Hip-hop began in 1970s Bronx house parties.
DJ Kool Herc and Grandmaster Flash provided soul and funk breaks that highlighted the drums and bass line, as Kurtis Blow subsequently said.
Break dancing exploded first with party music. Rappers kept people going all night. Sugarhill Gang and 1980s New Orleans bounce music pioneered this party feel.
Hip-hop was influenced by disco despite its street life roots.
DJ Hollywood of Harlem, who rapped over disco, is considered the first rhythmic rapper by major hip-hop musicians. Disco also influenced hip-hop attire.
At block parties in the 1970s, low-income youth dressed up for disco clubs.
Like hip-hop music, hip-hop fashion has no founder. Instead, each rapper, DJ, and dance group had their own flair.
Hip-hop style, like 1970s counterculture, defies bounds. He wears hip-hop.
Grandmaster Flash & the Furious Five and the Cold Crush Brothers performed in extravagant costumes with knee-high boots.
Melle Mel of the Furious Five says their extravagant leather suits cost $1,000 each and were tailored.
Cold Crush appeared in mink jackets and suits. Kurtis Blow and Run-DMC wore corduroy outfits in the early 1980s.
Run-DMC popularized hip-hop by ditching their plaid sports coats for streetwear. The trio is known as hip-Beatles, hop's so it's natural that their style is iconic.
80s Hip-Hop Fashion
Run-DMC wore leather suits but kept their style authentic. Hip-hop artists never wore streetwear onstage. The group defined the genre by breaking music and dress rules. Fans identified by their denim jackets, black bowl hats, and shell-toe sneakers.
With Kangol bucket hats, gold jewelry, baggy clothes, and most famously, branded sneakers, LL Cool J established B-Boy style. B-Boys dance during music breaks.
Run-manager DMC's suggested a song about Adidas because they always wore the white sneakers with rounded toes and three stripes.
At Madison Square Garden, the ensemble played "My Adidas" for fans and a corporate executive, sealing the first nonathletic-activewear partnership. Hip-hop and sportswear were irrevocably united by the million-dollar transaction. The three sold Adidas sneakers and tracksuits.
Hip-hop fashion goes beyond sportswear. In the 1980s, high fashion also entered culture.
Harlem luxury knockoff king Daniel "Dapper Dan" Day founded his atelier in 1982. He styled Big Daddy Kane, LL Cool J, and Biz Markie. Tailoring haute couture labels and silhouettes into streetwear propelled him to success.
His mix of Black New York style and luxury labels, which got him in trouble in the 90s, is now considered brilliance, even by the houses that found it offensive.
Gucci sponsored the 2019 Gucci-Dapper Dan collection.
Even in the Bronx, Brooklyn, Harlem, and Queens, Dapper Dan saw great fashion. He was the first to put Louis Vuitton on caps instead than purses. His clientele demanded high fashion on everyday clothes.
Haute couture represented class and aspirations. Ralph Lauren Polo and Tommy Hilfiger gave away free things in New York's low-income communities and offered free advertising without endorsements.
Dapper Dan was an 80s and 90s Afrocentrist. Black hip-hop performers, like Salt-N-Pepa and Native Tongues, wore colorful patterns, brilliant colors, African prints, Kente cloth, and heavy jewelry to celebrate their history.
Jungle Brothers, De La Soul, and A Tribe Called Quest promoted Black pride through uplifting lyrics and African costumes. Kurtis Blow, LL Cool J, and Run-wide DMC's gold chains may have African tribal roots. In early hip-hop, street rap battle champions earned jewelry and carried it like an Olympic gold medal.
However, Public Enemy's approach around this time was drum machine-driven. In the late 1980s, Public Enemy's camouflage and military fatigues supported their struggle against police and political corruption. Their clothes grabbed political notice.
Like other rising creative forms, hip-hop fashion changed in the 80s. Style experimentation was allowed.
Hip-hop fashion varied by neighborhood and personal flair. Brooklyn favored Clarks loafers, shark skin slacks, Cazal glasses, and Kangols, while Harlemers wore similar velour sweatsuits and the same footwear. Bronx kids wore jeans, sneakers, hoodies, and T-shirts.
90s Hip-Hop Fashion
The 90s continued hip-hop fashion's diversity. MTV popularized hip-hop.
Boyz II Men and MC Hammer popularized hip-hop fashion. The Notorious B.I.G., one of hip-early hop's fashion authorities, introduced Australian knitwear Coogi, which inundated the streets with colorful sweaters.
Puffy jackets, Timberland work boots, flannel shirts, and more denim in jackets, pants, and overalls joined oversized white T-shirts, sportswear, and sneakers in the hip-hop wardrobe.
The founder of Cross Colours, one of the first Black-owned hip-hop labels, saw young guys wearing trousers four to five sizes too big. Carl Jones, a Californian visiting New York, discovered he could supply baggy denim. He made baggy jeans with smaller waists to avoid belts. 36 fits 32 waist.
"Fresh Prince of Bel-Air" and "In Living Color" costume designers wanted Cross Colours. Jones and his colleagues single-handedly altered the market for young men from fitted to baggy.
TLC, Snoop Dogg, Muhammad Ali, Jamie Foxx, Magic Johnson, and Stevie Wonder endorsed the brand. The first four years netted $100 million.
FUBU, Sean John, Mecca, Parish Nation, and Karl Kani all sprang from Cross Colours. Despite struggling to get department store space until 1996, FUBU (For Us By Us), worn by NSYNC and LL Cool J in a Gap commercial, made $350 million in its first two years.
Hip-stigma hop's may have hindered corporate enterprise. Urban streetwear was seen as gang dress and a trend by people outside the community.
West Coast gangsta rap artists like NWA popularized bandanas, which represent LA gang colors. Public Enemy made hip-hop fashion more military.
Adidas abandoned hip-hop due to the rise of gangster rap in American society, making room for a new brand.
Michael Jordan's 1980s Nike endorsement inspired Black America. Hip-hop transformed fashion by wearing Air Jordans for leisure.
The 2000s
When hip-hop became popular in mainstream American culture, the market became oversaturated with hip-hop clothes, particularly from rappers' own lines. Experts in fashion and marketing feel it failed owing to competition and a lack of staying power.
However, Sean John by P. Diddy stood out. It was more refined, combining urban fashion with haute couture. Sean John received the Menswear Designer award from the Council of Fashion Designers of America (CFDA) in 2004. Sean "P. Diddy" Combs was the first African American to get this accolade.
Hip-hop clothing has also survived. Artists' loose-fitting attire from the 1980s and 1990s grew even bigger, featuring giant white T-shirts, baggy jeans, and large belts. Denim on denim and retro jerseys paid homage to the traditional B-Boy aesthetic of the last two decades, while loose camo pants were reminiscent of Public Enemy.
With contemporary artists such as Lil Wayne, 50 Cent, Eminem, and Ludacris, however, excessive tattoos and grillz have replaced gold chains. Sweatbands, bandanas, du-rags, trucker hats, and snapbacks with still-attached shiny stickers dominated headwear. Nike Air Force 1s returned to the sneaker industry with a fury, and in 2009, Nike produced the Air Yeezy 1 with Kanye West.
The 2010s
Kanye West has shaped hip-hop fashion for a decade, regardless of your opinion. Kanye collaborated with A.P.C. on the white "hip-hop T-shirt" in 2013. After leaving Nike, he released Yeezy Boost 350 with Adidas in 2015.
Kanye and Jay-Z pioneered the "correct swag" style popularized by A$AP Rocky and Pharrell in the past decade.
Designer suits and Polos with fitting jeans are stylish. Pharrell's 2003 Billionaire Boys Club and A$AP Rocky's late 2010s Dior and Calvin Klein collaborations continue.
Haute couture reached hip-hop as hip-hop returned to fashion. Marc Jacobs' 2017 fall show featured tracksuits, thick gold chains, and retro coats. Jacobs admired hip-well-studied hop's dressing up of casual clothes.
Some disliked it. The nostalgic hypebeast movement emerged in response to high fashion's sellout. It revitalized hip-hop snapbacks and graphic T-shirts. Pyrex Vision's rebranding influenced the retro.
Hip-hop and haute couture fans and artists disagree. Dapper Dan's 80s success suggests the culture always favored fashion designers. Others respond with hip-anti-establishment hop's stance.
Hip-Hop Fashion Today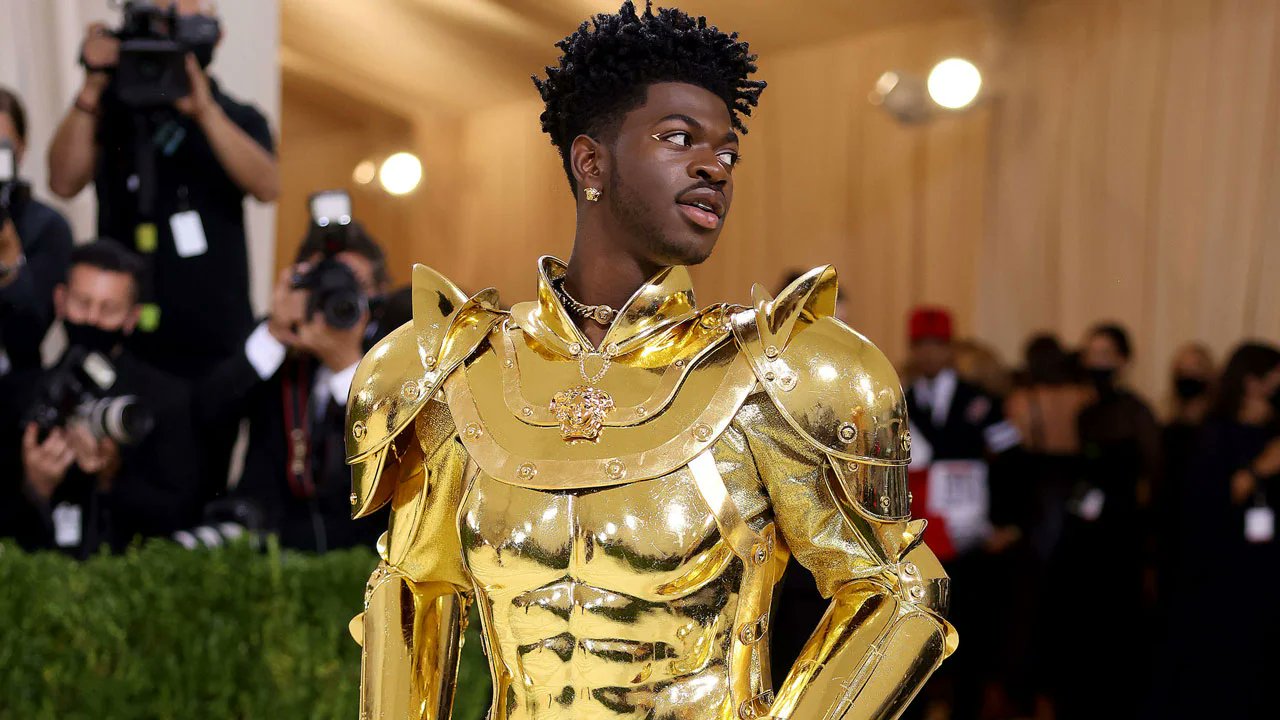 Despite criticism, Kanye West's influence on hip-hop fashion continues to grow. The launching of a new Yeezy line with Gap in 2021 crashed Gap's website. The Yeezy hoodie was sold out in seconds, and the round puffy jacket without a zipper is now three times its original price.
Kanye isn't the only musician that dabbles in fashion. Although Travis Scott's Cactus Jack footwear collection with Dior has been postponed indefinitely, other celebrities have recently released lines with labels like as Cardi B x Reebok, Beyoncé with Adidas, Drake, Kendrick Lamar, and Lil' Nas X with Nike, and so on.
How has hip-hop affected fashion?
Just as much as hip-hop fashion has Run-DMC to thank for its style through collaboration with Adidas, hip-hop music can thank the trio for introducing the genre to mainstream America through its collaboration with Aerosmith.
Today, hip-hop is not part of mainstream culture but rather, is mainstream culture. Its combination of activewear and high fashion are staples of the market today, especially with collaborations between artists and brands.
Two seminal technological events in particular brought hip-hop fashion to Americans. The first was TV, which delivered the outfits of New York boroughs and West Coast neighborhoods to American living rooms.
The second was the Internet, which opened the doors to a worldwide exchange of ideas and information.
With access to any kind of style in the world, individuals can find items to make ensembles their own, and the popularity of rappers puts their fashion choices at everyone's fingertips.
Conclusion
While trends come and go, the spirit of hip-hop remains constant. Hip-hop, which arose as a countercultural protest of the current quo, continues to push the boundaries. Hip-hop fashion now, with its ties to haute couture, may not appear as daring and innovative as it previously did due to its enormous popularity and increasingly informal wear. However, when considering the status symbol of high fashion in the early days of hip-hop, it is clear that hip-hop has left an indelible effect on the worldwide fabric of fashion.