There have been numerous examples of workwear fashions that, with the help of a useful, utilitarian design, have transcended their industrial roots to become current fashion stalwarts during the previous century. The five pocket jean is the most iconic piece in Levi's archive, but the denim jacket has become just as desirable.
The denim jacket, worn by laymen, greasers, cowboys, hippies, rock stars, and rappers alike, has become a symbol of America's sartorial history, representing change, independence, and freedom.
Much like the 501 jeans, the emergence of the three basic denim jacket patterns was subtle yet groundbreaking, with each style merging with popular culture in its own unique way. This trio of styles has created a template for denim design that has been imitated by fashion houses all over the world for over a century.
Are you ready to jump in? Let us begin with Teeanime to discover What Is The Origin of Men's Denim Jacket.
The Origin of Men's Denim Jacket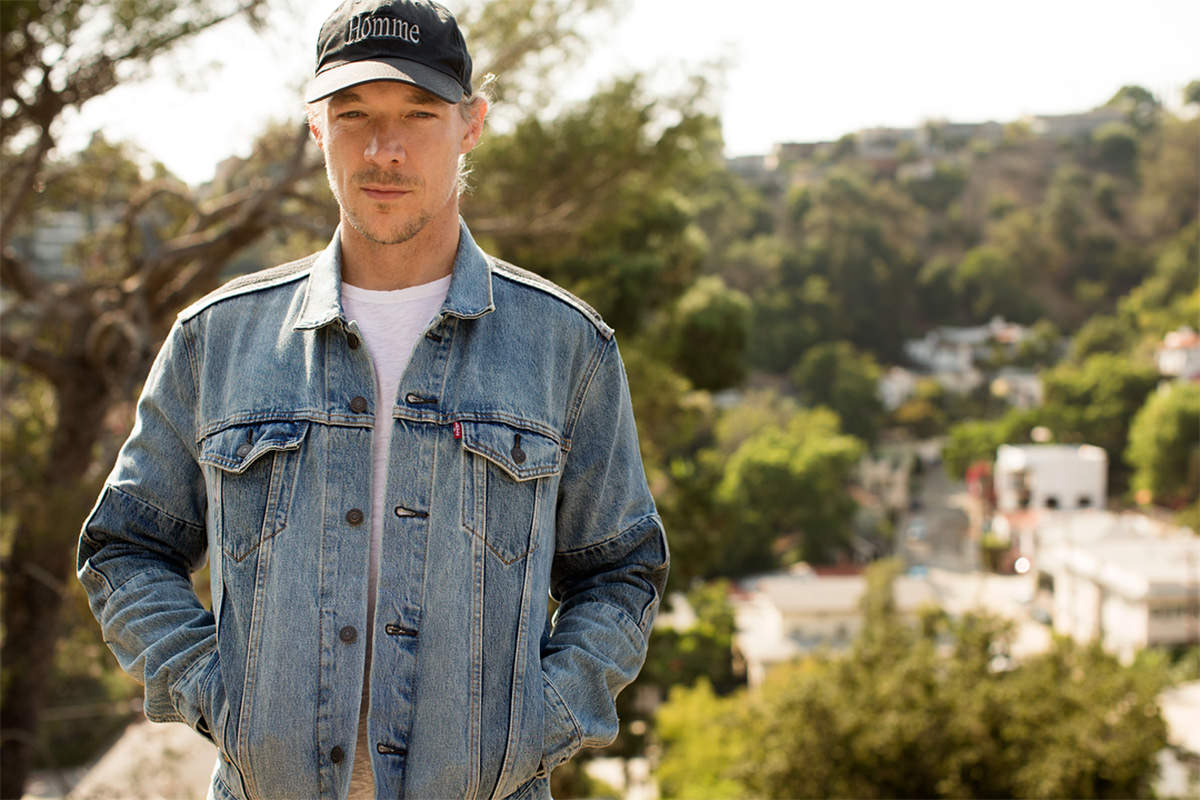 The origins of the Trucker may be traced back to 1905, when Levi Strauss invented the Levi Blouse (production code 506), a top half piece designed to accompany his blue jeans and cut from the same unsanforized 9 oz. 'double heavy extra strong quality', or XX, denim. It was short and boxy for easy mobility, with double front pleats. Remove the stitches across the pleats for more room. A single piped chest pocket and silver buckle cinch at the lower back completed the design. Later models added a buttoned flap to the pocket and a bronze cinch buckle. The 'Blouse' name remained until 1938, when the Dude Ranch Duds western apparel catalog changed it to 'jacket' It was first called Number One (therefore Type I) in 1917.
TYPE I
Six variants of the Type I were developed over 40 years, but the 'Big E' red tab didn't debut until 1936. As the 1940s began, the design was changed again to ration resources during World War II, but it was also at this time that Big Crosby and Robert Mitchum began wearing the jacket, giving it its first rebel era cool credentials. Crosby commissioned an all-denim 'Canadian' tuxedo to cement his Levi's obsession.
Supposedly Crosby made the set after being denied check-in at an elite Canadian hotel in 1951 for wearing denim-on-denim.
TYPE II
Levi's produced the 507XX Type II Trucker in 1953. A new generation of young people made denim the uniform of rebellious youths coast to coast. The Type II jacket was less boxy and longer than the Type I and added a second chest pocket (enforced with bar tacks instead of rivets) and buttoned waist adjusters. Initially, the coats had leather two-horse neck tags, but manufacturing requirements required paper tags.
With superstars like Elvis Presley promoting the Type II, its attraction spread beyond the U.S. and into other regions of the world. Martin Sheen's character in 1973's iconic rebel film Badlands wears a beaten-up 507xx and matching 501s to encapsulate the appearance and attitude of the time.
Levi's stopped making the Type II in 1962 after just nine years, which further boosted its cult popularity.
Collectors see it as a symbol of one of denim's most important eras
Auction sites pay thousands for originals. James Jebbia and Nigo are known for their love of early Levi's products, especially the jackets. Nigo even collaborated with the brand this year on a reproduction of his torn Type II. Japanese selectivity over Levi's is also visible in the number of vintage collectors who have Levi Strauss artifacts the brand itself is missing. Japanese denim fans coined the moniker 'Trucker' in the 1980s. Tokyo-based denim expert Yukata Fujihara has documented this history in her books on the 501xx and old Levi's jackets.
TYPE III
Levi's quickly replaced the Type II after its termination. Jack Lucifer, son of woven red tab label pioneer Chris Lucifer, sketched the Type III, or 557, that same year. Lucifer created a slimmer silhouette by removing pleats and rivets and adding V seams above the pockets and to the hem. The pockets were raised, shrunk, and given a pointed flap. The redesigned shape was called Lot Number 70505 in 1967 (matching the newly produced zip fly 505 jeans) and is still known by this designation today. 1980s hand pockets finished this now-classic denim jacket style. In the 1990s, the brand launched flannel and blanket-lined variants and a 'Relaxed Trucker' with a looser cut to keep up with baggy trends.
Levi's remained relevant by linking themselves with popular young subcultures like Grunge and Britpop. Rockstars Kurt Cobain and Liam Gallagher would often wear a Trucker jacket to finish their much-copied ensembles. Levi's Vintage Clothing, a premium heritage line, tried to replicate famous clothing with exacting detail in the mid-1990s. Type I and II returned with raw selvedge denim. In 1999, the Engineered series brought back the cinch back with updated, crisper paneling and a 501 chest pocket.
Since denim jackets made a mainstream return in the mid to late 2000s, the Trucker's attraction has shown no signs of lessening, with a renewed interest in vintage Big E originals and genuine LVC reissues peddled by rap megastars Kanye West and Pharrell Williams. Virgil Abloh has a Type III named after him in 2020.
The Trucker jacket is a classic. Its design is so simple and versatile that almost every denim brand copies it. Levi's has continually reinvented one of its core goods, proving that quality and timeless design never go out of style.