Classics of literary history, a love of education, and a fondness for magnificent architecture all come together in a preppy aesthetic. Dark Academia is the must-follow social media trend.
Social internet has given birth to creative movements and subcultures. Online platforms, which are open to everyone, regardless of age, gender, or background, and are completely free, make it easier than ever to share interests and passions with people all over the world.
With over 800,000 Instagram posts and innumerable TikTok accounts, the Dark Academia style can no longer be ignored. Teeanime simplify internet browsing for you and summarize it all in one place.
What is Dark Academia?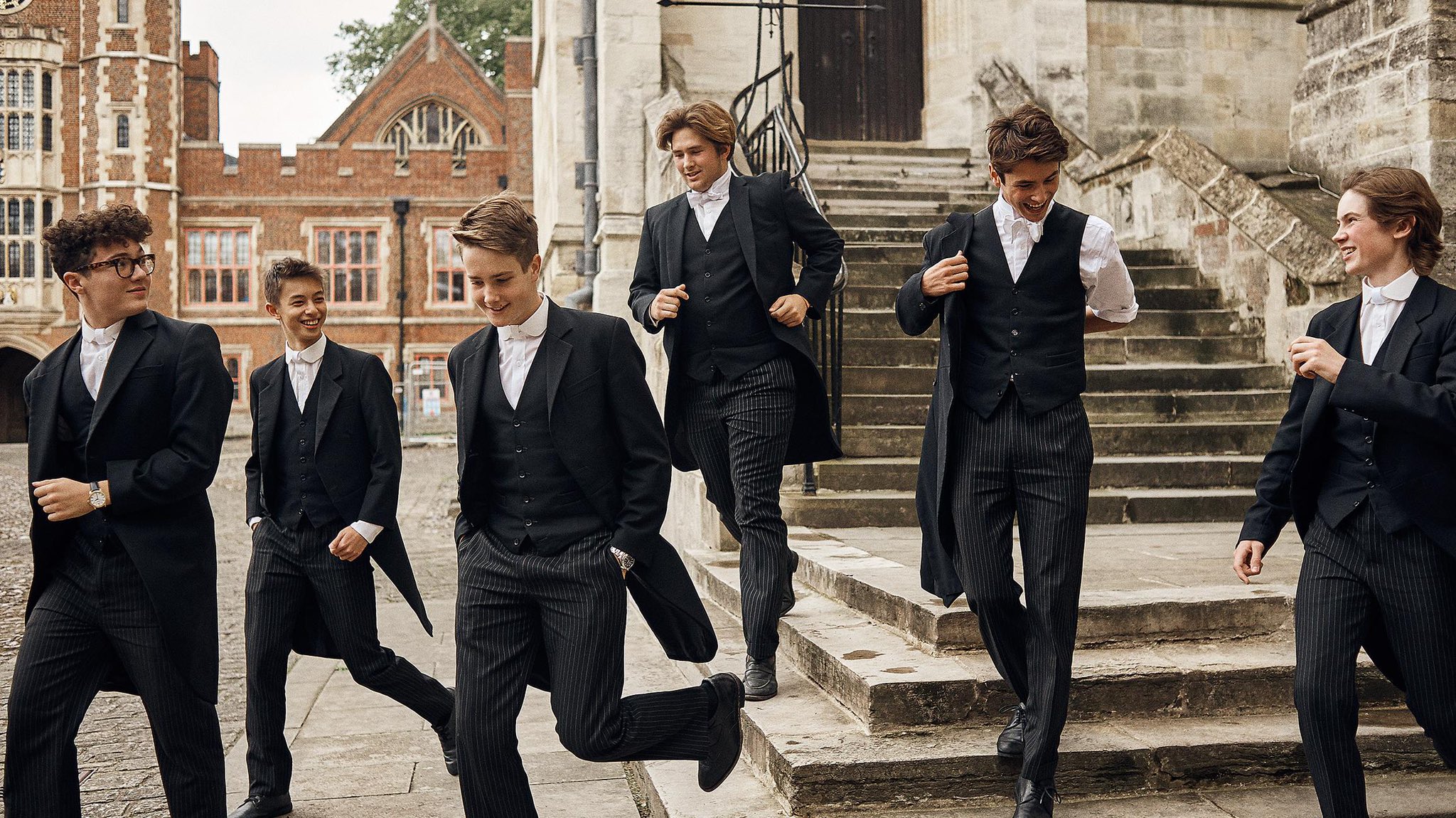 The term "Academia" refers to a set of aesthetics associated with learning, primarily through reading and intensive investigation. The various social media subcultures are visually unique from one another, focused on diverse cultural values, concepts, and times.
Dark academia romanticizes a time when society's upper classes valued liberal education. The subculture is defined by an interest in classical literature, languages such as Latin, Greek, or French, architecture, art, poetry, and fashion from Western Europe. The members, who refer to themselves as "dark academics," see education as something positive and thrilling, linked with joy rather than monotony.
The "dark" in dark academia refers to the members' inclination toward the uncommon and unlawful. Dark academia is distinguished from the more romantic variant, light academia, by puzzles, murder, danger, cults, and hidden groups. This can be seen in their obsession with decoratively designed weaponry or properly placed bloodstains on clothing.
Dark Academia initially emerged in 2015 on the blogging platform Tumblr. However, it first resembled a book club rather than an internet aesthetic. What's the cause for this? Donna Tartt's novel The Secret History, published in 1992. The plot centres around a group of eccentric students at an exclusive university who, with the help of their professor, isolate themselves from the rest of the students in order to engage in intellectual talks. However, a web of intrigue and secrets emerges swiftly.
Dark academia evolved from an intellectually inclined community to a full-fledged lifestyle concept over time, aided by the introduction of additional social media platforms. Self-discovery and visual expression have increased popularity, as evidenced by TikTok videos and Instagram posts.
What are the Inspirations behind the Trend?
European cultures have had the most influence on dark academia. Popular epochs include the Renaissance, Baroque, and Romanticism. Especially when their paintings or sculptures deal with anatomical research, ancient and Christian mythology, or the transience of life, commonly known as the vanitas motif.
The trend's other significant theme is literature. It is vital to read writers such as Lord Byron and Percy Shelley, but it is equally important to write. Complexly complex calligraphy is practiced with fountain pens, languages is explored, and letters are written by hand.
Simple photo processing allows a handwritten letter to serve as the backdrop for a literary classic quote. The finished product can be accessed on Instagram under the hashtag #darkacademia.
Dark Academia and Fashion
The dark academics' clothes also show how much they care about learning and knowledge. Black, dark brown, forest green, and burgundy are used to make a dark color scheme. Cream, gold, and orange are used to break up the darkness. Preppy is a good word to describe the style as a whole. Oxford shirts, blazers, tweed pants, trench coats, duffles, and knitted waistcoats are must-haves for the college look. The most popular shoes are brogues, loafers, Chelsea boots, and Dr. Martens.
Brooches, glasses, ties, watches, and umbrellas are all examples of accessories. Short pleated skirts look good with knee-high socks, and jumpers are worn loosely around the shoulders and tied at the front.
Ralph Lauren is a fashion brand that people often think of when they think of dark academics. Ralph Lauren is the only person in the fashion world who can do preppy right. The designer always knows how to combine the glitz and style of the American upper class with a certain air of casualness. This look from the Fall 2016 Ready-to-Wear collection is a great example. A knitted brown dress is worn over a white shirt and brown tie. The pattern on the coat is the same as the pattern on the tights, and the high Mary Jane shoes are made of smooth leather.
What are the Top Locations of the Trend?
If you wish to follow in the footsteps of the dark academics or maybe become a part of the trend, there are a few sites you might consider visiting. Museums, libraries, coffee shops, and university campuses are all excellent locations to start. Those looking for something more unique can visit a baroque palace, a Victorian street, or even an English country house.
Many followers of the movement have already found themselves at Ivy League universities around the world. Harvard, Oxford, and Cambridge are not the most reblogged online for no reason. But it wouldn't be dark academia unless graves were included. Everything is done in the spirit of memento mori.
Where else can Dark Academia be found?
Dark academia can be found in a variety of mediums. There are two approaches in general. On the one hand, there are masterpieces from the canons of literature and art history, and on the other, a number of works from popular culture.
Instagram and TikTok give many tips and guidance. Harry Potter and Sophocles' Antigone can be read. Peter Weir's 1989 Dead Poets Society and 2019's Knives Out with Daniel Craig and Chris Evans are on the list.
Freud, a Netflix and ORF co-production, and Sherlock, a BBC series adaption starring Benedict Cumberbatch, are two TV dramas that fit nicely in with the trend's style. In terms of music, artists ranging from Frédéric Chopin to Lorde appear on Spotify playlists devoted to dark academia.
Perhaps now is the time to explore the intriguing realm of the dark academic aesthetic trend. It's only a hashtag away.