What exactly is a dress code? Black tie or white tie; formal or semi-formal attire. Festive! Casual! Choosing the correct outfit might be difficult. What are the specifics for dressing appropriately for any occasion? Go with Teeanime for all your doubts!
Casual
Casual dress code means that people should wear clothes that are casual and comfortable but still clean and professional. Instead of the baggy clothes you wear around the house, it's best to wear nicer casual clothes.
Khakis or good jeans (clean, no holes)
Depending on the situation and weather, people wear cargo or Bermuda shorts.
Plain T-shirt, polo shirt, turtleneck (no slogans),
Shirt with buttons and/or sweater.
Sandals, loafers, and sneakers with or without socks.
Dressy Casual
A dressy casual dress code strikes a flexible balance between formal and informal. This is an excellent choice for after-work networking (or socializing), fundraisers, or dinner at a great restaurant.
Slacks plus a seasonal sport coat or blazer
Dress shirt, button-down shirt, open-collar shirt, or polo shirt
Tie is optional.
Semi-formal
A semi-formal dress code is more formal than what you would wear to the office, but less formal than what you would wear to a formal function. Keep in mind that if the event is later than 6 p.m., you should err on the side of formality.
Dark, business suit
Matching vest (optional)
Dress shirt
Tie
Leather dress shoes and dark dress socks
Business Formal*
A suit jacket with matching slacks or a skirt characterizes a business formal dress code. The more formal the suit, the darker it is. Seasonal variations and matching accessories are available to customise your outfit, but they should not be a distraction in any manner.
Dark business suit
Shirt and vest (optional)
Dress shirt with a traditional tie
Dress shoes made of leather and dark dress socks
Business Casual*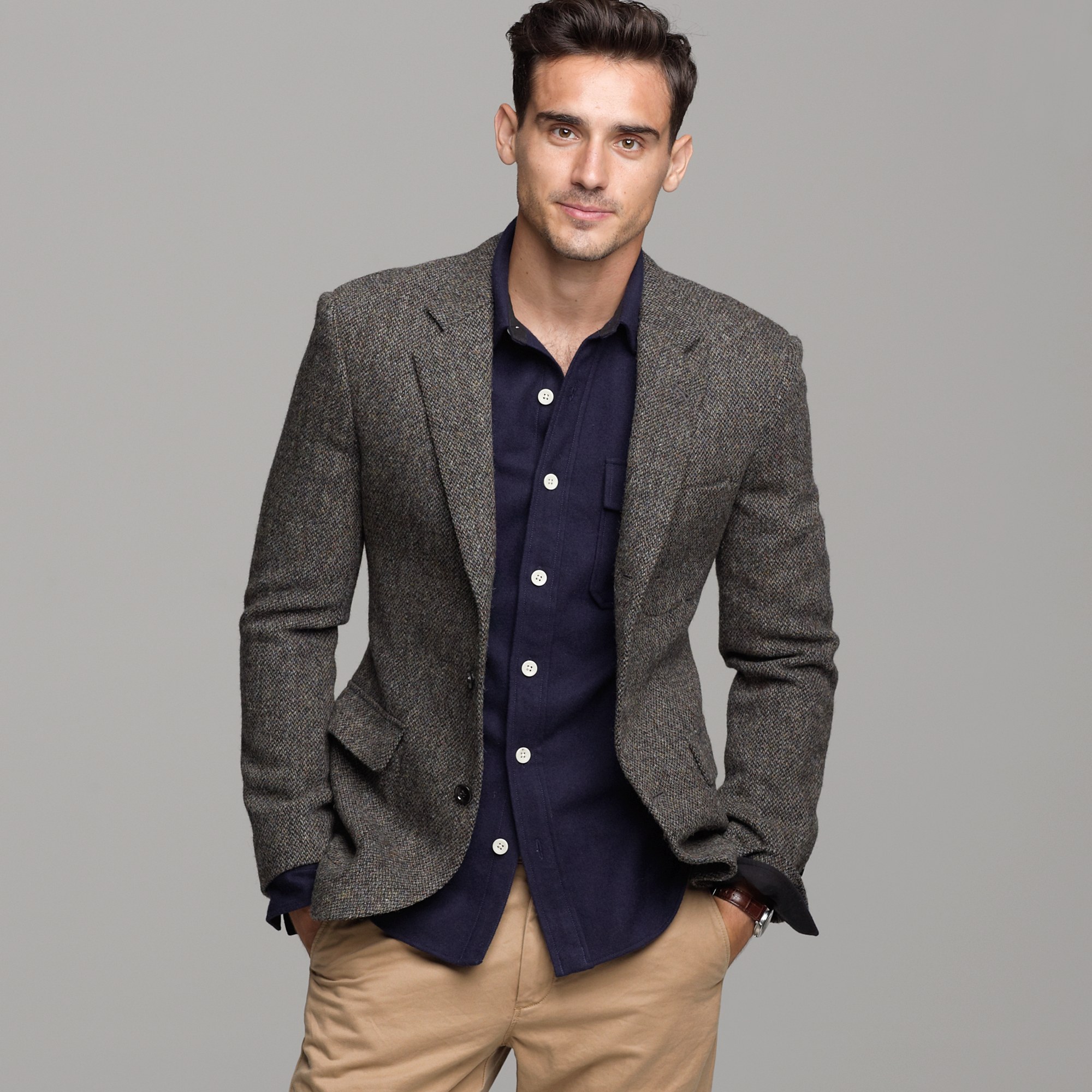 Casual business attire is hard to define, but it usually means slacks, khakis, or a skirt with a dress shirt, blouse, or polo. Dresses and sport coats for certain times of the year also fit into this dress code.
Sport coat or blazer for the season with slacks or khakis
Dress shirt, casual button-down shirt, open-collar shirt, or polo shirt.
Possible tie
Loafers or shoes that look like loafers, and socks
Black Tie
Black tie is a little less formal than white tie, but more formal than business attire. It's the most common way to dress for weddings, proms, formal dinners, and going to the theater.
Black tuxedo jacket and black pants that go with it
Formal (piqué or pleated front) shirt in white
Cuff links and shirt studs
Black tie-bow (silk, satin, or twill)
A vest or black cummerbund to match the tie.
Dressy braces that make sure the fit is right (optional)
No gloves
Black dress socks and black patent shoes
In the summer, the tropics, or on a cruise, a white dinner jacket, black tuxedo pants, and other black tie clothes are a must.
Creative Black Tie
The best way to describe a creative black tie is as black-tie clothing with room for creativity and flair. It keeps the formality of black tie but lets you add your own style with textures, colors, and accessories.
Tuxedos worn with trendy or funny pieces, like a black shirt or a bow tie and cummerbund that are the same color or pattern.
Black Tie Optional
A black-tie-optional dress code lets guests choose from a few formal outfits. Men are asked to wear a tuxedo, but can also wear a dark suit. Women can wear a formal evening gown, a shorter cocktail dress, or separates that look dressy.
Tuxedo (also called a "black tie")
Dark suit, white dress shirt, and a tie that doesn't stand out
Dress shoes made of leather and dark dress socks
Festive Attire (usually for the holidays)
Holiday or New Year's parties often have a dress code that is fun. It's basically cocktail party clothes with a festive holiday touch.
Sport coat or blazer in any color for the season and slacks.
Dress shirt or shirt with an open collar
Tie: holiday-themed or decorated for the season
White Tie
White tie is the most formal type of dress code. It is also called "full evening dress." White ties are a sign that guests are important, royal, or have a high social standing.
Black dress coat (tailcoat) and matching pants with a single stripe of satin or braid in the US and two stripes in Europe or the UK.
White piqué shirt with a stiff front and a wing collar
To make sure the braces fit well,
Cuff links and shirt studs
White jacket, white bow tie
Gray or white gloves
Black dress socks and black patent shoes