"If you remember the '60s, you weren't there," according to a famous phrase ascribed to Dennis Hopper, George Harrison, and Robin Williams. However, when it comes to menswear, it appears that the legacy of the 1960s is difficult to ignore.
The trends that emerged throughout that illustrious decade, from mod-inspired crisp tailoring to the dandy plaids and crushed-velvet loucheness of its latter, more decadent half, are still very much with us. Teeanime's primer on the legacy of 1960s fashion looks at its movers and shakers as well as the pieces that are still leading the way today.
WHAT IS 1960S FASHION?
Michael Caine was photographed at David Bailey's studio in 1965. It might have read "The '60s" on the image.
Caine faces Bailey's camera with his chunkily-framed glasses and an unlit cigarette dangling from his mouth (Caine intended to light it, but Bailey told him "if you just leave it, it'll look cooler").
Over 50 years later, Caine's attitude still burns.
"Post-war London was dreary and full of fog, and then we had the shadow of the nuclear bomb," recalled Caine. We looked about and decided to have fun. The 1960s began. We said, "F#$% it."
Those latter two words are crucial to 60s clothing. The 1950s saw the birth of rock 'n' roll and the Beat Generation, but Bailey termed the 1960s "the Big Bang of the '60s" and transformed everything.
Caine and his working-class-made-good peers favored haute-mod: Italian-cut suits, tab-collar shirts, whip-cord slacks, Chelsea boots, and an off-duty preppy uniform of navy blazers, Oxford shirts, woven polos, and knit ties that had looked so nice on the ill-fated JFK in Nantucket.
The decade's clothing got crazier along with the drugs, whether it was Andy Warhol's downtown-boho uniform of Breton shirts and jeans at The Factory or Sergeant Pepper's dayglo colors, military tunics, and moustaches-and-mutton chops. Caine's suave insouciance started everything.
WHAT DOES 1960S FASHION MEAN TODAY?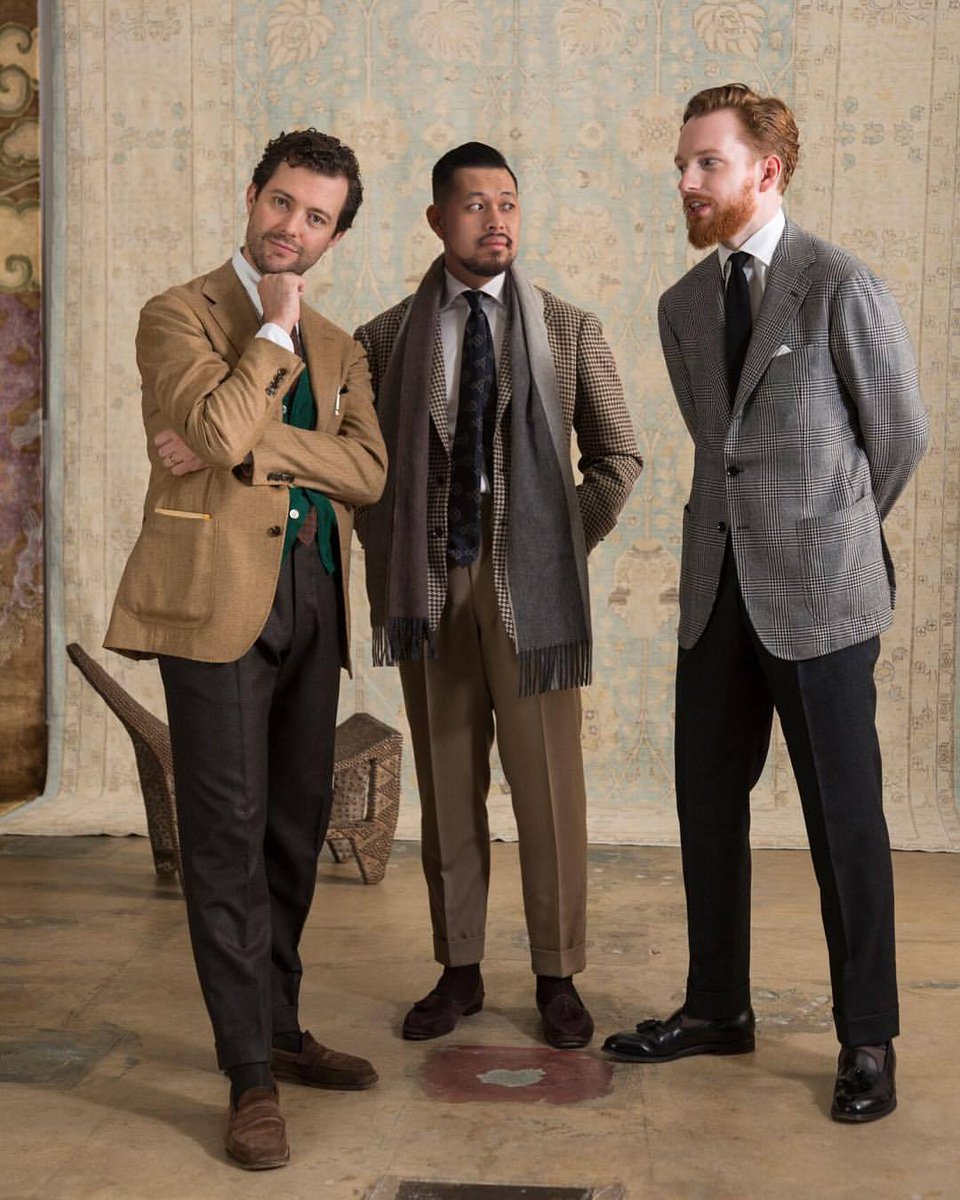 The menswear "Big Bang" of the 1960s is still felt today, unlike free love, turning on and dropping out, and circle chain belts.
Why? Martin Freeman, a lifelong mod, says, "the beauty of the mod aesthetic that came to popularity then is that you can take bits from here, there and everywhere — it's a really broad church."
Its members include anyone who loves a well-tailored, slim-fit suit, whether bespoke from Savile Row (Michael Caine's outfits were created by Doug Hayward, another working class guy made good) or from Reiss or Suitsupply.
The crushed velvet jackets, white suits, and lace ruffs of Terence Stamp, Justin de Villeneuve, and Lord Lichfield are now a hit at Alessandro Michele's Gucci, where huge lapels, eye-popping patterns, and Pierrot collars are normal (and fly off the shelves).
KEY 1960S PIECES
THE MAD MEN-STYLE SUIT
How can you become more like Don Draper? A few gnomic remarks like "If you don't like what's being said, change the subject" might be helpful, as would a stack of identical, clean white shirts in your office drawer.
The suit, though, is crucial; Janie Bryant, Mad Men's imaginative costume designer, outfitted Don Draper in a fetishistic version of the standard '60s corporate uniform – grey or blue suits, striped ties, geometric pocket squares – and sparked a trend for smarter, more minimalist tailoring.
To recreate the style, try J Crew's slim-cut Ludlow suit or Thom Browne's ankle-baring schoolboy two-piece.
THE CARDIGAN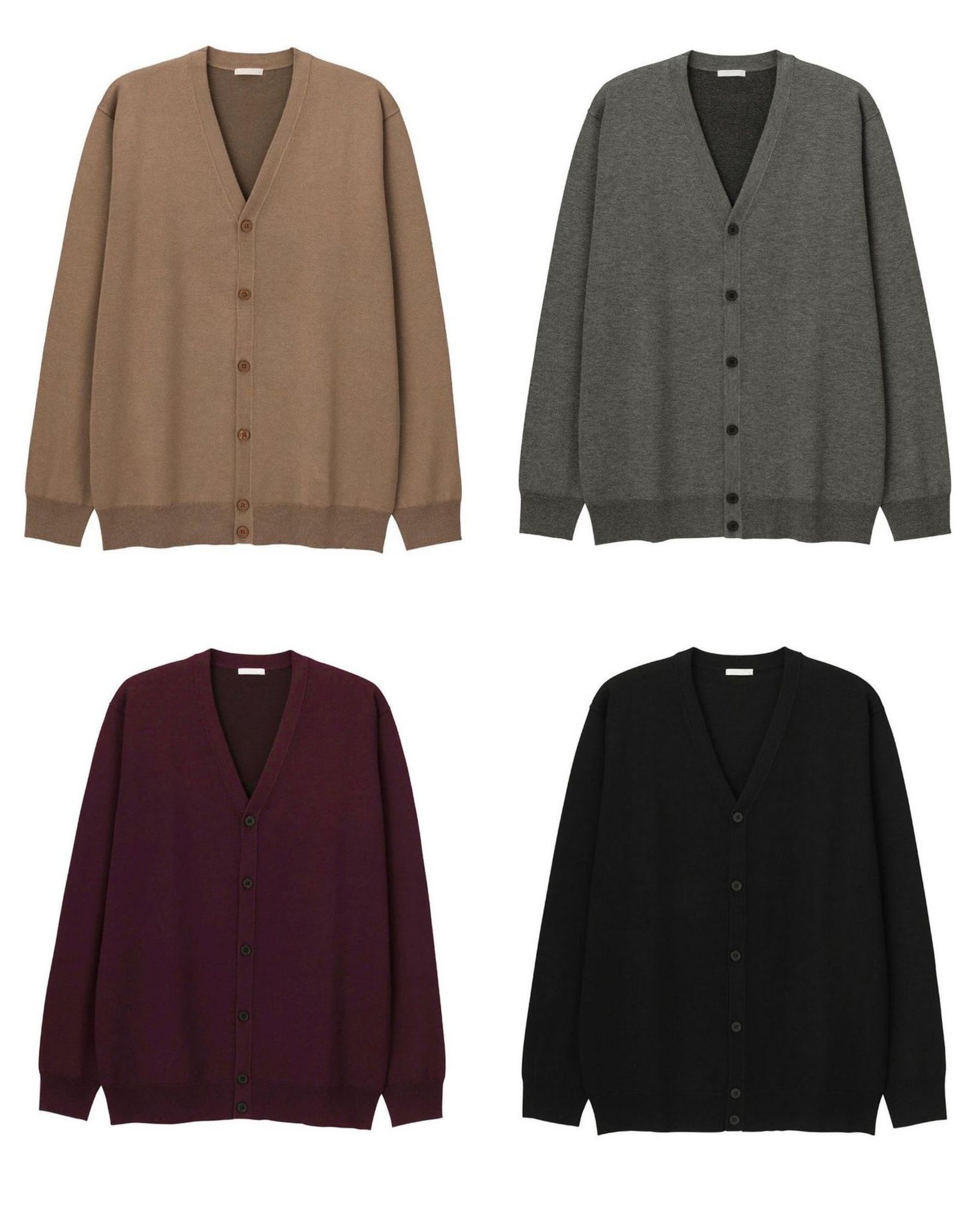 The 1960s saw the cardigan shake off the shackles of pipe-and-slippers complacency and become hip, whether it was mods in streamlined suede-panelled versions frequenting Soho coffee houses and jazz clubs, preppies appropriating Ivy League varsity iterations, or an off-duty Steve McQueen rocking a shawl-collar cable-knit-white tee-Lee jeans combo.
Today's alternatives are just as varied, ranging from Gucci's vivaciously paneled varsity versions to Anderson & Sheppard's lambswool shawl-collar cardigans in eye-catching colors. Even streetwear brands, like as Aries, are getting in on the act with their just-this-side-of-Austin-Powers mohair paisley pieces.
THE LONG-SLEEVED POLO SHIRT
The long-sleeved knitted polo was essential to the original '60s mod look because it was a still-smart alternative to a shirt and tie; it was sharp and streamlined, with a collar that hung just-so whether buttoned or undone, and – most importantly – it was logo-less.
It looked the part beneath a three-button mohair jacket back then, and it still does today with a cashmere blazer, making it a timeless classic. When it comes to long-sleeved polo shirts, John Smedley is unquestionably the best. Try the merino wool or Sea Island cotton variants in anything from khaki to indigo.
THE HARRINGTON JACKET
In the 1960s, the sporty, waist-length, zipped, tartan-lined, elastic-cuffed staple was renamed Rodney Harrington after Ryan O'Neal's proto-Mod character in Peyton Place. At his 1955 London boutique, early Ivy League adopter John Simons offered the jacket to Mods.
For Harrington aficionados, the classic Baracuta G9 remains a preferred choice, but luxurious alternatives include merino wool versions from Timothy Everest's own label MbE and a lightweight version in a tech fabric from Dunhill.
THE CHELSEA BOOT
They've been around since 1851 (Queen Victoria wanted a laceless boot that wouldn't get tangled in her stirrups as she descended from her horse), but they changed from paddock boots to Chelsea boots in the '60s after the Beatles and Rolling Stones adopted them and made them popular on the King's Road.
Today's urban warriors can walk that august thoroughfare in Prada's chunky caterpillar treads or Common Projects' sand-colored variant.