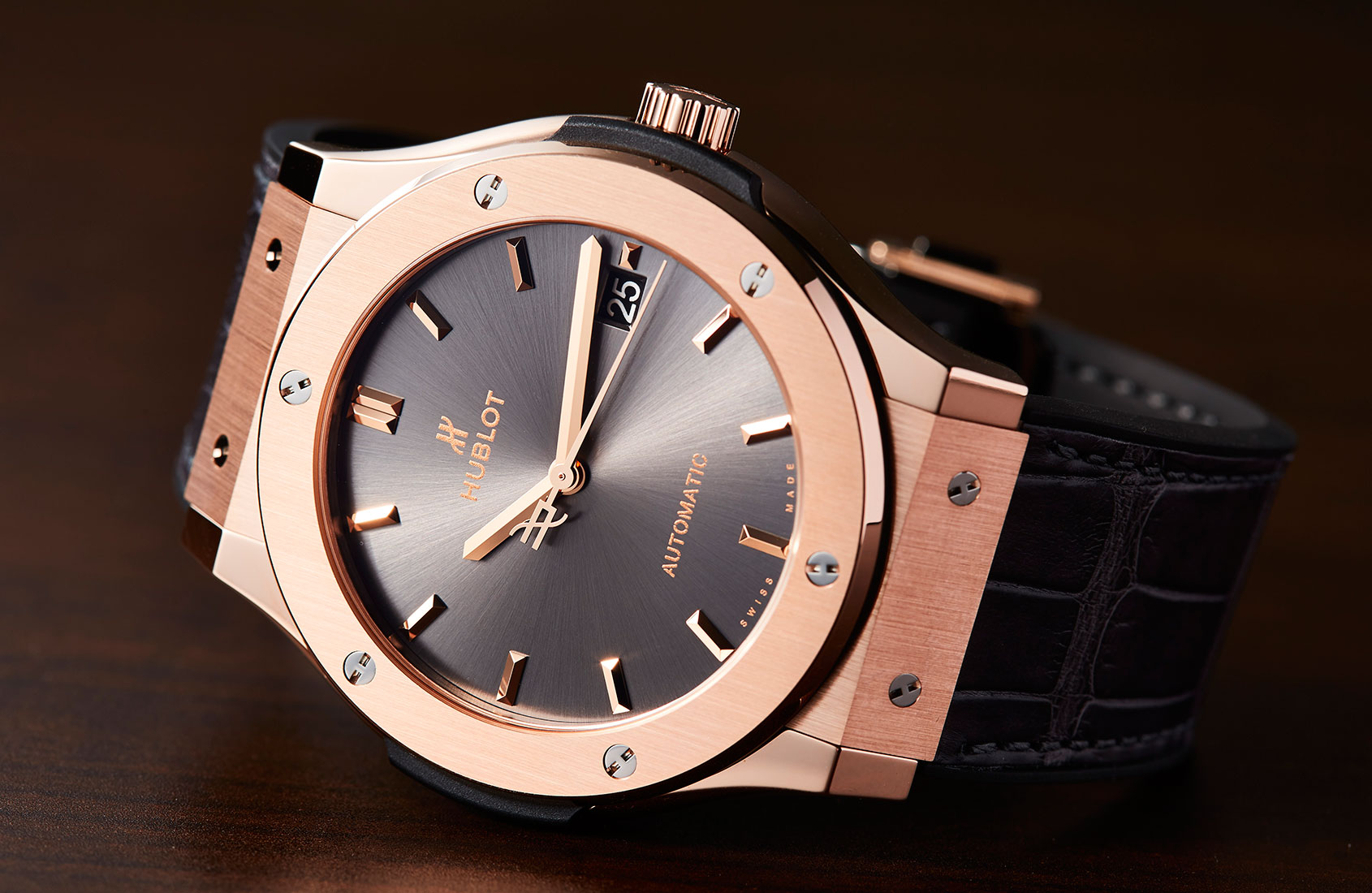 Hublot watches are a Swiss brand that represents the 'Art of Fusion' in the watch industry. Their premium timepieces are regarded as the pinnacle of Swiss watchmaking, and they are among the most sought-after watches for both men and women.Ready to dive in? Let's start with Teeanime to figure out howHublot is manufactured.
Manufacturing
Carlo Crocco established Hublot in 1980, and it was the first time that gold and rubber were mixed to make watches. Crocco desired to create a timepiece that was versatile, sturdy, and stylish all at the same time, and the trademark style of the Hublot was born in 1980.
These watches are well-known for their porthole shape (the term 'Hublot' means 'porthole' in French), their use of polished and brushed gold, and their minimalist black dial. Hublot was also the first to employ a natural rubber strap on a timepiece.
The design of a Hublot is what makes it so distinctive.
The bands' rubber compliments and contrasts with the dials on the watch face; the band is designed to fit to each wearer's wrist, making it both comfortable and weightless.
It quickly became the go-to watch for anyone who participated in sports or worked with their hands.
They didn't seem to be wearing a watch at all.
The brand's headquarters are now in Switzerland, where the magic happens. Their watches are made in these chambers, which are loaded with machinery and watchmakers' seats. Hands-on attention to detail is given to the watches, which are built from scratch in the same location, their Swiss headquarters, where they are also polished and tested. No watch is shipped unless it has been thoroughly tested for quality and performance.
Special Collections
Hublot produces a number of special collections each year, and they are known for producing the world's most expensive timepiece, 'The Five Million Dollar Watch.'Many celebrities have collaborated with Hublot to create one-of-a-kind special editions, providing the watchmaker a significant advantage.Shawn Carter (commonly known as Jay-z) has joined the list and designed the Classic Fusion. Shawn Carter and the Swiss firm. Carter designed the entire sculpture, which is one of the special edition's distinguishing features.
The dial of the clock contains a cutaway of a Maltese Cross symbol, Carter's personal emblem.Hublot's ultra-thin HUB1300 manually wound movement is partially visible beneath this cutaway.Shawn Carter's name appears on the face, however the normal Hublot logo is missing.This model is made of yellow gold and has a battery life of 90 hours when fully coiled.The timepieces can be purchased at both Barney's and Hublot boutiques.Other special versions have included Formula 1 racing editions, as Hublot was an official Formula 1 sponsor.
The Hublot F1 King Power watch was limited to only 250 pieces and has the appearance of a racing-inspired timepiece. Rubber chronograph pushers, a brilliant red display, and a hornback alligator strap complete the look. The watch appears to be, and is, durable and tough.
Hublot recently collaborated with Miami Heat's Ray Allen to help finance diabetes research. Three limited edition Ray Allen watches were unveiled by the watchmakers: the Ray Allen King Power, the Ray Allen Big Bang, and the Ray Allen Classic Fusion. The earnings from the sale of the watches go entirely to diabetes research.
Worldwide Service
Another thing that distinguishes Hublot is their exceptional customer service. Hublot owners will always receive outstanding service and the firm will go out of its way to impress them, no matter where they are in the world. This is a well-known fact among luxury watch owners, and it can be heard all over the internet, particularly on various luxury watch enthusiast sites and forums. Whether a customer buys a timepiece in a boutique or orders one by mail, the result is the same: Hublot is always committed to its clients.