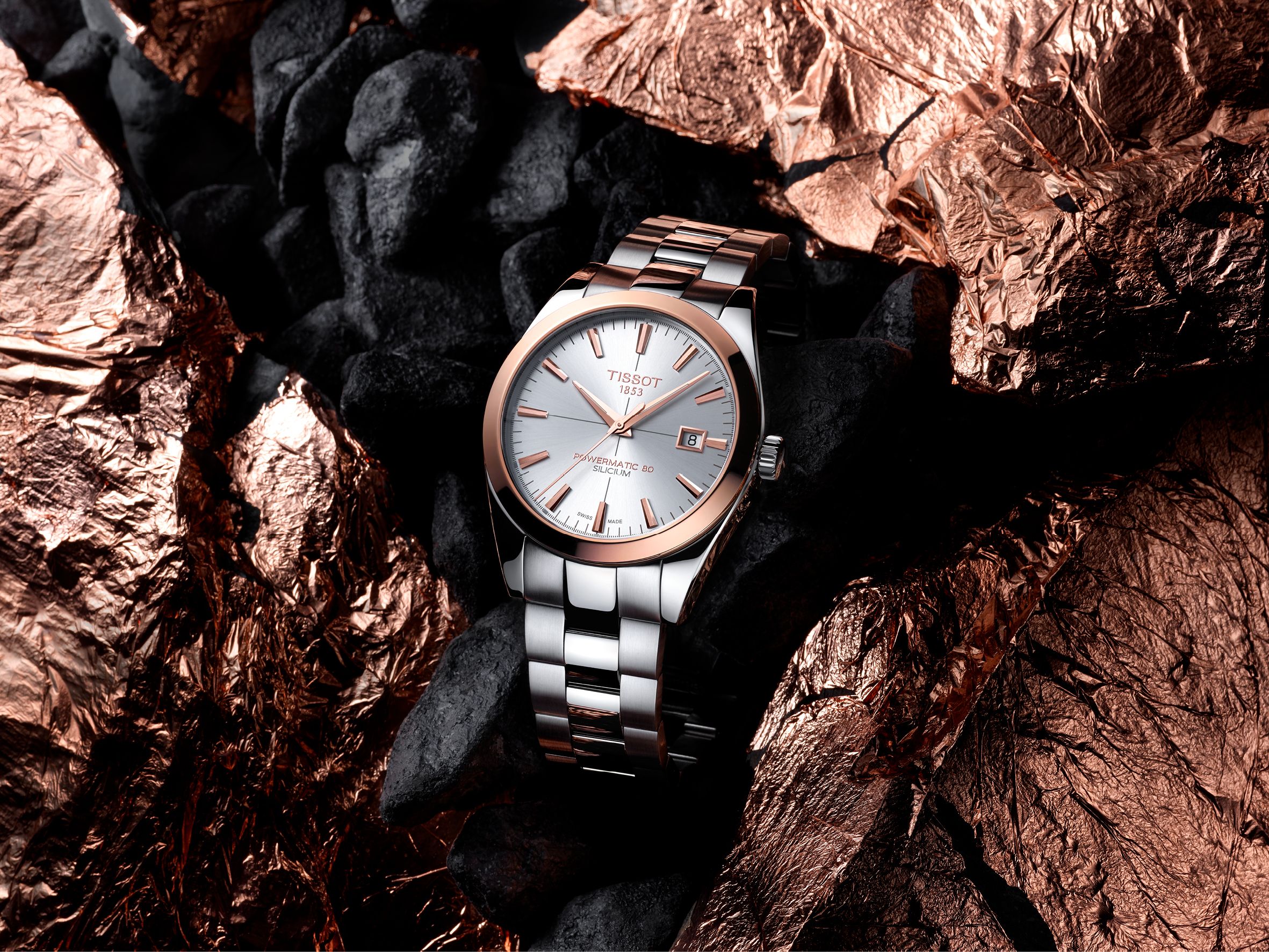 Tissot watches are generally overlooked or underappreciated in the watch world these days. That's unfortunate, because Tissot has a long history of great watchmaking and innovation, presenting us with energetic sports watches, daring diver's models, elegant dress pieces, athletic chronographs, and even the world's first touch-screen wristwatch.
The brand is a classic, albeit not as well-known as certain Swiss brands. Tissot's low profile doesn't mean it hasn't produced unique timepieces and distinctive styles. Although most of Tissot's catalog is inexpensive, the Swiss brand is regarded and popular for its adaptable and sturdy designs.
In this Ultimate Buying Guide, Teeanime will explore Tissot's long history and notable timepieces. You'll also learn about Tissot's history and how it helped shape the Swiss watchmaking industry we know today.
History of Tissot
To understand the modern Tissot collection as well as its pre-owned and vintage models, it's important to know about the company's long and interesting history as "Innovators by Tradition."
– 1853: Chs Tissot & Fils is founded in Le Locle, in the Jura region of Switzerland by father-son duo Charles-Félicien Tissot and Charles-Émile Tissot.
– 1916: Tissot launches the famous Art-Deco, Tissot Banana.
– 1930: Tissot introduces the world's first anti-magnetic wristwatch, the Tissot Antimagnétique. Tissot joins SIIH with Omega.
– 1951: Tissot releases the world's first automatic wristwatch designed to display 24 time zones, the Navigator.
– 1954: Tissot celebrates its anniversary with the Visodate, integrating innovations like a date function to the automatic mechanism.
– 1965: While Rolex had the Daytona, Tissot had the PR 516. Inspired by racecar driving and featuring the world's first steel bracelet with holes, it was aesthetically groundbreaking and copied by many other brands.
– 1971: The Tissot Astrolon, also known as the IDEA 2001, is released as the world's first plastic mechanical watch.
– 1983: Tissot is officially part of the Swatch Group
– 1985: Tissot produces one of its most iconic watches, the RockWatch, which was made of Granite from the Alps.
– 1986: Tissot releases the equally iconic Two Timer, the first watch to feature both analog and digital time displays.
– 1999: Tissot launches the T-Touch, the world's first touch screen watch, also featuring six functions and combining analog and digital displays.
– 2011: Tissot wins the first prize in the International Competition Chronometry.
– 2014: Tissot launches its T-Touch Expert Solar, the first touch screen watch in the world that's also solar powered.
Le Locle Headquarters
Tissot has been based in Le Locle, Switzerland since 1853. Since 1900, 90% of Swiss watch production has come from this region, known as 'Watch Valley, the Land of Precision.' Tissot's reach has grown in recent years. Tissot has stores in 160 countries, more than any other Swiss watchmaker.
Tissot may not be the most expensive or well-known luxury Swiss watch brand, but it has left its mark with innovations and unique designs. "Innovators by Tradition" is Tissot's tagline. Tissot invented anti-magnetic timepieces before the 1950s. This watch produced the world's first touch-screen wristwatch decades before we all had touch-screen smart phones.
Tissot has been a trendsetter for more than 160 years. Many of its iconic classics have been reworked and reintroduced as part of the brand's current and historical collections. We'll get there soon.
Buying Vintage Tissot
With a 160-year history, many Tissot watches are vintage. Vintage watches are typically 25-30 years old. So old Tissot watches are plentiful. That doesn't make restricting your search simpler.
Tissot icons like the plastic Astrolon, race-inspired PR 516, and the RockWatch aren't necessarily the best buys. The RockWatch can be bought used for a few hundred dollars. Despite its basic style and exotic case material, this watch simply has a quartz mechanism. Half a million were sold, so they're not rare.
Collectors love Tissot's 1930s and 1940s chronographs. Tissot developed some gorgeous chronograph movements at this time, known for their easy-to-read displays and corroded, two-tone looks. Depending on condition, rarity, and model, these watches sell for $1,500 to $3,500. While less recognizable, these vintage Tissot watches are more valuable.
Metal and movement also affect a vintage Tissot's value. The value of gold makes gold watches more expensive. Mechanical Tissot watches cost more than quartz watches but hold more value over time.
Like other Swiss watch brands, antique Tissot watches can be counterfeited. Due to the price range, conduct your research before buying a Tissot watch. If a dealer wants to charge you hundreds of dollars for a new Tissot watch with a quartz movement, you may be overpaying. Always "buy the seller" when buying a Tissot, as with any expensive timepiece.
Tissot Watch Prices
Tissot's repertoire includes hundreds of models. Men's and women's Tissot watches with quartz movements start under $1,000 and top out at several thousand. Most Tissot quartz versions (such the T-Touch, T-Race, and Sea-Touch) can be obtained for about $1k on the secondary market, making them good options given their features and Swiss-made quality.
Tissot, a luxury watch brand, has a premium catalog. Tissot watches made in solid 18k gold can cost around $3,000, as the Tissot Vintage Powermatic 80 in 18k yellow gold. On the pre-owned market, you can find gold Tissot watches for just over $1,000. Tissot is regarded for offering collectors outstanding value compared to Rolex or Omega, whose gold models can cost tens of thousands.
Tissot's Most Popular Watches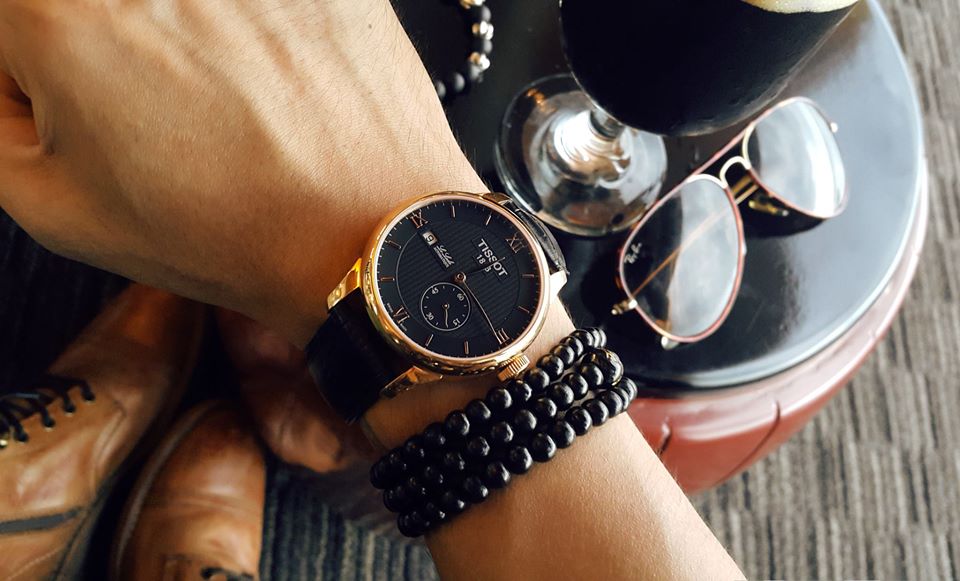 Tissot's watch range has something for every timepiece fan. Tissot offers mechanical, quartz, and solar-powered timepieces. Tissot offers a range of designs and specifications, even within each collection, from metals (such stainless steel, gold, titanium, and dual-tone) to dial colors, materials, and bracelet selections.
T-Classic
Tissot's T-Classic series is a joy to wear. As their name suggests, these pieces honor Tissot's iconic elegance over the years. The T-Classic is a timeless and versatile watch. Elegant watches are popular among businessmen and women. The T-Classic collection is extremely versatile, so you can wear it on the weekend if you forget.
Men's selection includes chronographs, Tissot Gentleman, Chrono XL Classic, and more. The women's T-Classic collection comprises watches with mixed metals, gorgeous dials, diamonds, and extravagant accents. We appreciate the sumptuous Flamingo ladies line and the Le Locle wristwatches (with an 80-hour battery reserve).
T-Gold
Tissot's most expensive and exquisite watches are in the T-Gold range. We enjoy Tissot's blend of quality and price. Tissot's motto, "gold value at silver's price," reflects its T-Gold collection and enthusiasm for crafting elegant timepieces at affordable costs.
What's notable about T-Gold? The Tissot Bridgeport Automatic Gold watch has an 18k rose gold bezel and a chronograph caliber. Tissot Goldrun and Tissot T-My Lady are both from this elegant series.
T-Heritage
Tissot's heritage dates back 160 years. Tissot built updated versions of its old timepieces to honor its most renowned designs. These styles, like the Tissot Heritage Navigator, bridge classic and modern wristwatches. The Porto, with its tonneau-shaped case, the Heritage 1973 models, and the anniversary Visodate watches are all remarkable.
T-Sport
Tissot has a long history with sports (think the race car-inspired PRS 516) and sponsors top athletes. When Tissot became the Official Timekeeper for MotoGP, it enhanced the brand's sports ties and sparked the T-Sport watch range. The current PRS 515 has brake disc-style bezels, date magnifiers, and super-accurate quartz movements.
Tissot's T-Sport chronograph dials and straps use vivid colors and athletic undertones for innovative, technical, functional, and beautiful watches. Tissot is the NBA's Official Timekeeper, hence their T-Sport collection includes basketball-themed watches. SuperSport versions include elegant black tachymeter bezels that can be used with chronograph displays to calculate distance based on average speed or traveling time based on average speed.
T-Touch
Tissot's creation of the T-Touch, the world's first touchscreen wristwatch, was a watershed moment in the history of luxury watchmaking. The T-Touch contains a compass, altimeter, barometer, chronograph, and more, as well as a sapphire crystal touch screen that serves as an interactive cockpit for the watch's functionality. Tissot furnished these watches with titanium and stainless steel to contribute to their tactile, tool watch feel. Tissot has also designed these watches to endure harsh outdoor situations.
Today, the most well-known Tissot T-Touch is the Expert Solar watch, which is an environmentally friendly version of the classic T-Touch that is powered totally by the sun. Tissot also offers a variety of different T-Touch watches, such as the T-Race Touch, which features a chronograph that measures a tenth of a second, and the T-Touch Expert, which has an in-built thermometer and is ideal for mountaineers.
Frequently Asked Questions About Buying A Tissot
The following are some of the most frequently asked questions about Tissot watches and the Tissot brand.
Are Tissot watches good?
Yes. Tissot timepieces are high-end, Swiss-made timepieces that are supported by quality and 160+ years of innovation. Tissot's portfolio includes exciting sports watches, daring diver's models, exquisite dress watches, athletic chronographs, and the world's first touch-screen, solar-powered wristwatch.
Is Tissot a luxury brand?
Yes. Tissot is a Swiss luxury watch manufacturer. Tissot has a long history and makes watches of exceptional quality and excellent materials, distinguishing it from the majority of commercially accessible timepieces on the market.
Why is Tissot so expensive?
Tissot watches are pricey since they're created in Switzerland by a reputable firm with great design and materials. Tissot watches are pricey because of their quality and style. Collectors appreciate Tissot because you can acquire an accurate, elegant watch for less than Rolex or Omega.
Is Tissot worth buying?
Tissot watches are unquestionably desirable! Tissot has a large selection of high-quality timepieces that you will like wearing and will last a lifetime. Furthermore, because they are substantially less expensive than many of their Swiss-made competitors, it is much easier to own many Tissot watches to provide you with a variety of wristwatch options.
Is Tissot better than Seiko?
People often compare Tissot and Seiko watches because they are both luxury watches that cost around the same amount. The main difference between Tissot and Seiko is that Tissot is a Swiss brand that has been around since the 1800s. Seiko, on the other hand, is a Japanese watch brand that is well-known for other things, like making the world's first quartz watch. Also, Seiko's high-end luxury watches are called Grand Seiko, but Tissot doesn't have a separate sub-brand for its luxury watches.
Are Tissot watches high quality?
Absolutely. Watches by Tissot are made in Switzerland under strict rules that make sure they are of high quality. The case back shows that Tissot watches can handle water up to 30, 50, 100, 150, or 200 meters. Also, Tissot's chronometer watches have an official certificate from the Official Swiss Chronometer Testing Institute (COSC), which is known as the gold standard for accurate timekeeping.
How much do Tissot watches cost?
When you buy it at retail, a brand-new Tissot watch will usually cost you around $1,000. But the price can go up if a more expensive metal like gold is used or if the mechanism inside is more complicated (mechanical, automatic movements cost more). On the secondary market, vintage and used Tissot watches can be worth anywhere from a few hundred dollars to several thousand dollars, depending on their condition, materials, and rarity. However, many of the brand's high-end pieces with mechanical movements are a great deal on the secondary market.
What's the value of Tissot watches?
The value of a Tissot watch is determined by characteristics like as provenance, rarity, condition, and materials. Some vintage Tissot watches are a few hundred dollars, while others might be several thousand dollars or more. A Tissot watch costs roughly $1,000 on average, but there is a big difference between a stainless steel piece with a quartz movement and a full 18k gold watch powered by a chronometer-certified mechanical caliber.
Are vintage Tissot watches a good investment?
Tissot watches are a fantastic investment since they are well-made, robust, attractive, and can last a lifetime. With that in mind, you're unlikely to see the same type of hyper appreciation as you would with Rolex watches, where select models sell for many times their brand-new retail pricing. However, because Tissot watches are created by a well-known producer of high-quality timepieces, they will always keep some value, regardless of the model or condition.
Where is the best place to buy a Tissot?
Tissot watches are Swiss-made luxury timepieces, and like any attractive premium product, Tissot watches are susceptible to unscrupulous counterfeiters. It is critical that you only buy a new Tissot watch from a boutique or an authorized merchant. Furthermore, when buying on the secondary market, be wary of 'too-good-to-be-true' pricing and shady merchants who do not provide warranties or return windows.
When purchasing a luxury watch, whether Tissot or another brand, you should always choose with a firm that has positive ratings, a strong social media presence, and backs up its products with a lifetime authenticity guarantee. It's vital to get a decent deal, but sometimes the absolute cheapest price isn't the best value, and the watch will end up costing you more in the long term.