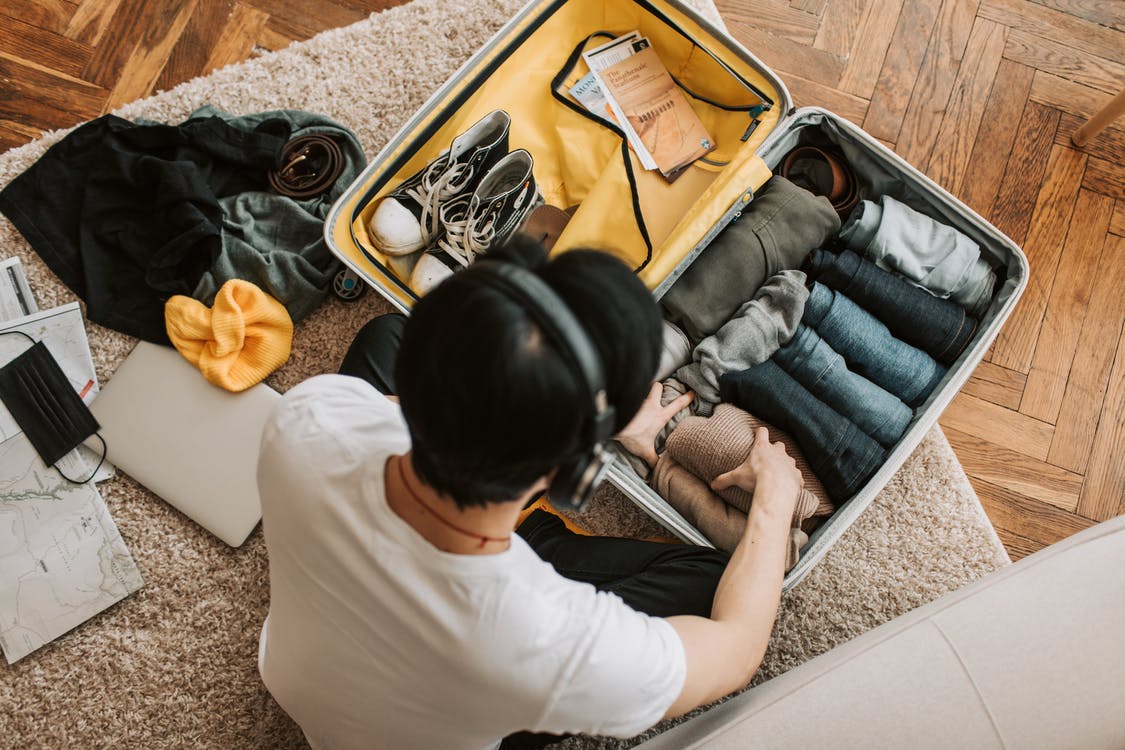 Packing may seem straightforward, but it's a science with principles that travelers learn on the road. Strategically planning can make the difference between a rushed vacation with many stops at local drugstores and a smooth one with everything you need. How to pick the best suitcase, limit your load, pack for a beach or business trip, and reduce wrinkles is our packing shortcut. So, trust Teeanime!
6 Packing Tips
Follow these simple packing guidelines to prepare quickly and effectively for any trip.
1. The bigger your suitcase, the more you will put into it
The simplest approach to avoid carrying too many items is to purchase a hard-sided suitcase that is no taller than 22 inches (so it can be used as a carry-on) and has a structural shell that prevents you from squeezing in any additional.
2. Do the clothing countdown
For a weeklong trip, apply the 5, 4, 3, 2, 1 rule to help you streamline your wardrobe: You can only wear five pairs of socks and underwear, four tops, three bottoms, two pairs of shoes, and one cap. The list should be tailored to your specific requirements. If necessary, pack a swimsuit and exercise gear, as well as a suit jacket and dress.
3. Lay out what you think you'll need, then edit ruthlessly
"Think twice about everything you want to put in your suitcase," advises Ben Nickel-D'Andrea, who blogs about travelling first class with his spouse, Jon Nickel-D'Andrea, at No Mas Coach!, a member of the BoardingArea blogger network. The jet-setting couple once went to Morocco with only carry-on baggage and backpacks for nine days. "Get rid of the 'just in case I need it' category completely," he advised. "You can buy it if and when you need it."
4. Think Tetris
Fill every available space in order to fit everything into one bag. Socks, for example, should be packed into footwear. Then, in a plastic shopping bag, place your shoes heel to toe in the bottom of your suitcase to protect your clothes from dirt. It is entirely up to you how you organize everything in your suitcase. Here are several popular approaches:
Make a roll of your garments. This helps to maximize space while reducing wrinkles.
Make use of packing cubes. These tiny bags assist you in keeping your items compact and outfits organized.
Try the bundle method. Wrap each piece of clothes carefully around a central core, with underwear and T-shirts in the center and large tailored pieces like jackets and gowns on the outside.
5. Keep liquids in easy reach
"Toiletries should always be placed on top of your suitcase in a clear bag since you never know when T.S.A. might be interested in seeing," Matthew Klint, a frequent traveller and award expert at Live and Let's Fly, advised.
6. Never unpack your toiletries
"I recommend packing a separate toiletry box for traveling," said Marie Kondo, author of "The Life-Changing Magic of Tidying Up: The Japanese Art of Decluttering and Organizing." Keeping a set of bathroom supplies on hand also guarantees that you don't forget a toothbrush or contact lens case that you might need the morning before takeoff, according to her. "When packing for a trip, keep these goods in a small bag or box in the corner of a cabinet or drawer for convenient access." Consider all-in-one alternatives, such as BB creams, which contain foundation, moisturizer, and sunblock. Double up that plastic bag to avoid leaks.