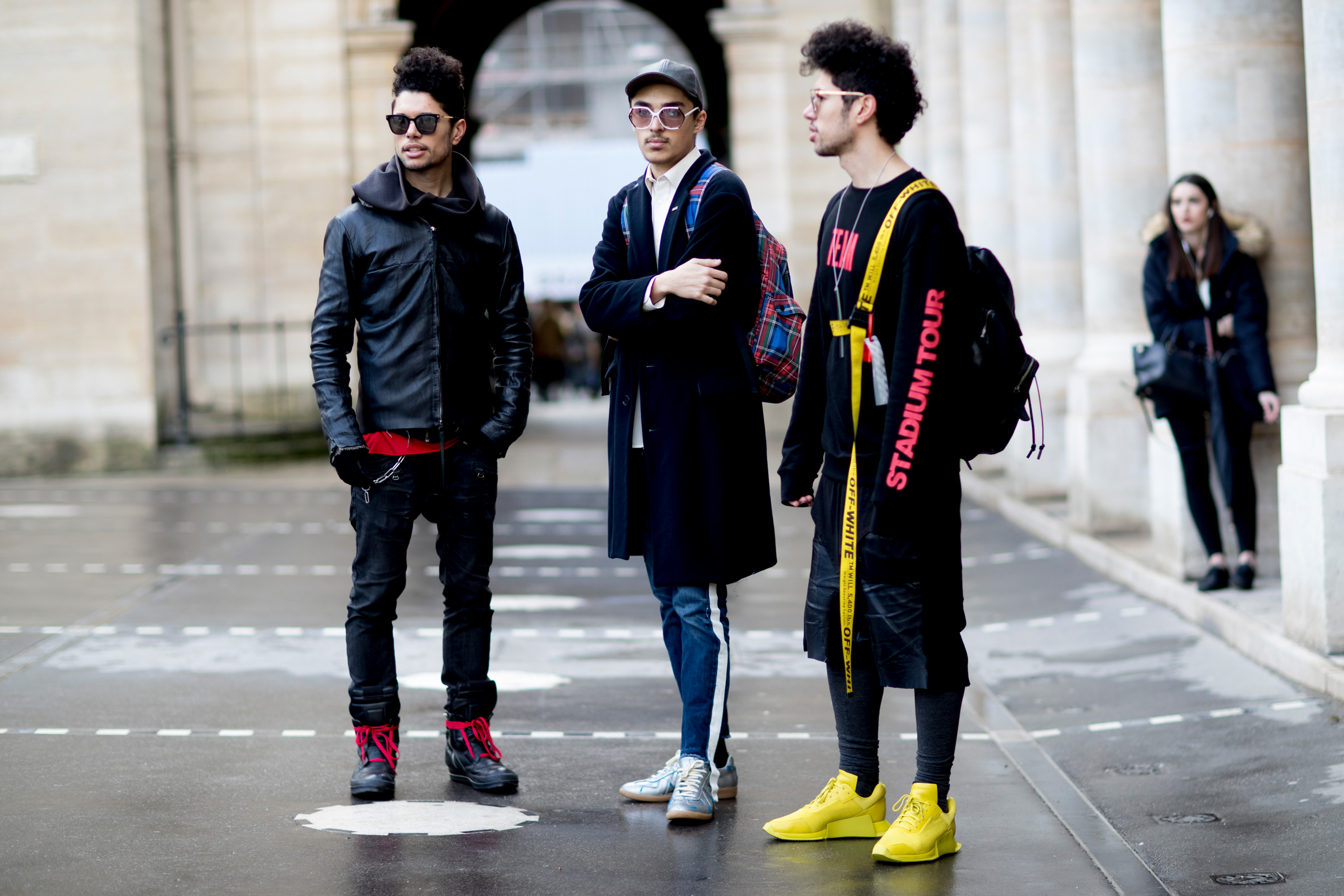 As Paris Fashion Week wraps up the Spring/Summer 2023 menswear season, fashion fans all over the world are keeping an eye on the trends that influence streetwear today. Paris Fashion Week starts in the middle of a heat wave in Europe, which influenced what people wore for the rest of the week. The bright sun and clear blue skies set the mood for the showgoers, who dressed to impress in a variety of bright colors and casual layering.
Celine came back to the runway in Paris, and many Asian-led brands like Issey Miyake, Comme des Garcons, Wooyoungmi, and Junya Watanabe also came back to show their SS23 collections. Heritage French luxury brands like Dior, Louis Vuitton, and KENZO invited international stars like Kendrick Lamar, Russell Westbrook, Jaden Smith, and Justin Timberlake to watch from the front row. As the world makes the changes it needs to make to get back to events and a fashion schedule from before COVID, the energy at Paris Fashion Week was like nothing else.
Attendees wore vibrant colors and distinctive patterns to express their feelings. Showgoers usually wore button-downs. This fashion week, fuchsia and sunset orange lightweight blazers were essential. Patchwork denim, pattern bomber, and chore jackets were worn on cooler days. This season, yellow, orange, or blue sunglasses were a must-have accessory, providing passersby a glimpse of the wearer. Attendees are wearing sandals and loafers again, elevating informal attire.
Take a look at some of the top street style looks from Paris Fashion Week's SS23 season with Teeanime.