I've always appreciated any special occasion that included gift-giving. I adore receiving things, but I enjoy giving gifts even more. I often spend several hours trying to figure out what to get, regardless of who the gift is for, because I attempt to find something meaningful. It's easier for me to buy something for a lady because I can hunt for something I'd like to receive. But what do you get the man in your life when he already has so much? I'm sure men get enough ties, dress shirts, and other traditional Father's Day gifts, but how about something they'll want to keep for many years? There's always some form of jewelry you can offer a man, even if he doesn't wear it every day. I've put together a gift suggestion of 5 essential men's jewelry pieces. Any of them would be a great addition to any man's collection. For all your questions, trust Teeanime!
Rings
When it comes to rings, you really can't go wrong, especially if it's for the man you love. You might go with a classic band-style ring, but you could also choose one with an intriguing design. He could wear it instead of a promise ring or as a wedding band. Your man, like mine, may not be a ring wearer but appreciates a traditional sterling silver band with a tribal design.
Consider a ring with a gemstone if your man is a little more bold. Shopping for the male version of the cocktail ring, whether for everyday wear or for a special occasion, could be enjoyable.
Chains
If your man doesn't wear jewelry, choosing a chain is definitely one of the simplest and best categories to purchase. A classic piece of jewelry is a simple chain necklace. He'll be able to dress it up or down and use it for casual or formal settings. If you want something with a bit more flair, choose a lovely, thicker sterling silver chain with an intriguing design. I'm crazy about the one below. This holiday season, it's on my "to purchase" list for my boyfriend.
Religious charms
Buying a religious pendant would be a great gift if you are religious or even just spiritual. Because I was raised Catholic, seeing a man with a crucifix around his neck adds to his allure. Silver around a man's neck is more appealing to me. If you follow a different religion, there are many of other beautiful religious charms available.
Bracelets
My partner suggested me to include the piece below as I was compiling a list of jewelry for this post. If your man is like mine, who like to live in tee shirts and jeans, listen to rock and country music, and only wear silver or leather jewelry, he might like the bracelet below. I'd wear it, or any other leather bracelet for that matter. If you don't like this style of bracelet, a classic men's bracelet from the sterling silver area would be a better option.
Something engravable!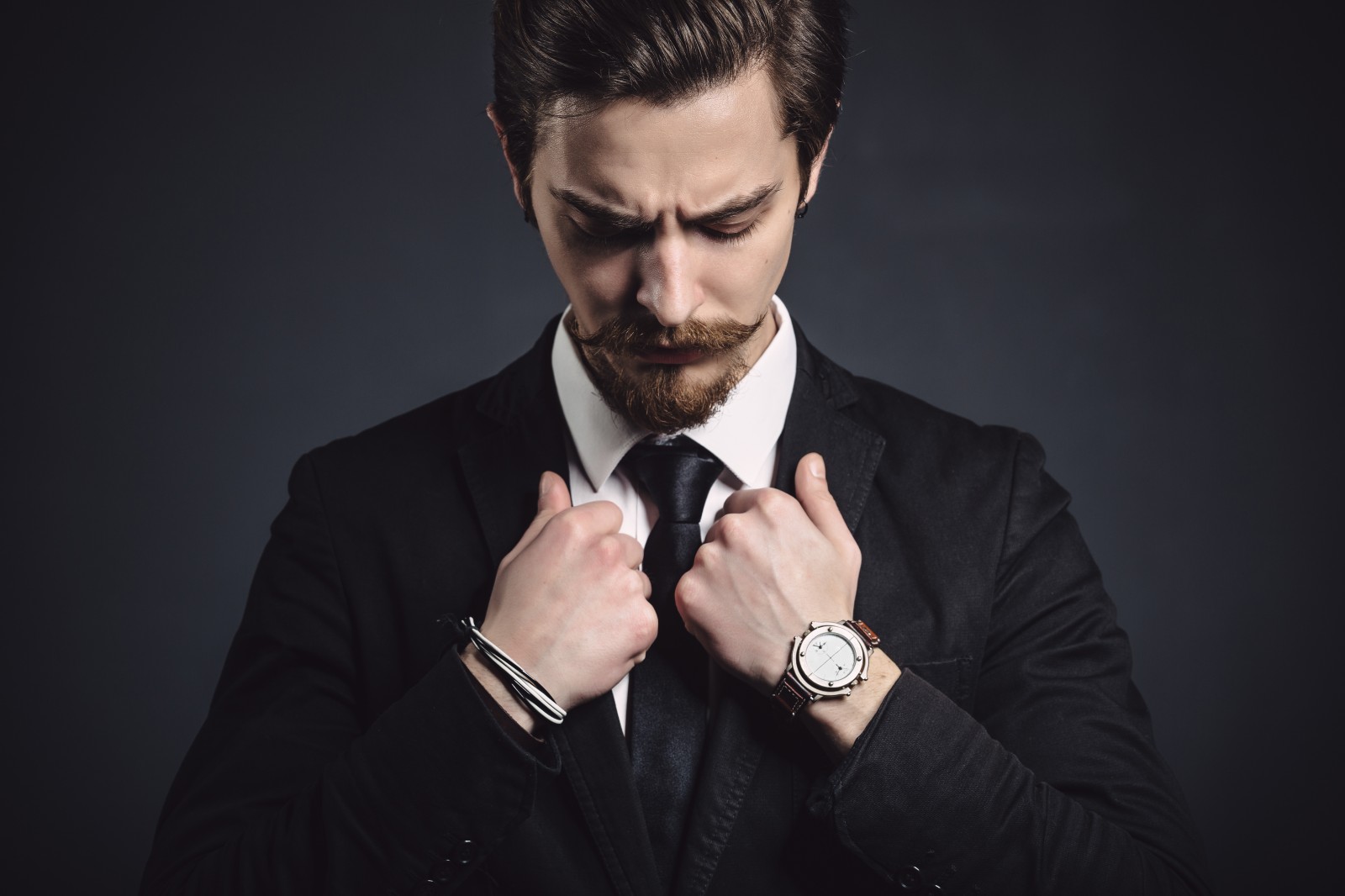 Something that can be engraved would also be an excellent gift. Since we're on the subject of jewelry, anything with a flat surface might be personalized to create a wonderful present. Choose a basic pendant and engrave it with the man's initials, or a little larger piece with a letter on the back. A traditional signet ring could also be customised in this manner. When it comes to engraving, the options are virtually limitless!
So, when it comes to buying jewelry for your boyfriend, you can't go wrong with some of the exquisite, handcrafted jewels displayed here.
Stick to the classics when in doubt!