There's an all-black costume for any occasion, no matter where you're heading. Even in a casual atmosphere, dark shades will make you look sharp. This is a flexible color combination that suits every man's personality, regardless of the season. Whether you favor luxury items or streetwear, here's how to wear all black outfits stylishly. So, if you have any doubts, trust Teeanime!
All Black Outfits
Black Coat
Pairing black with black will elevate your winter outfits. Wear a rollneck with a coat, jeans, and a beanie to be prepared for the cold weather. If you're going to a smart casual event, you could also swap out the rollneck for a T-shirt or button-down. Choose outerwear that falls below the knee to keep warm while looking like you just stepped off the runway.
Black Suit 
Wear an all-black suit to a business event or a wedding. These sleek and sensual pieces of apparel are suitable for practically any occasion and may be worn up or down. Wear it with a T-shirt and black sneakers for sophisticated casual gatherings, or a roll neck for business functions. This is a great alternative for the cooler months, and you can mix and match your outfit all year.
Black Shorts 
Adjust your body temperature with a leather jacket and dress shoes if you're transitioning between seasons, or keep cool with a plain T-shirt and sneakers. You can wear an all-black patterned shirt with your shorts or a solid color. When the sun is shining, you'll look as cool as a cucumber with these outfits.
Black Ripped Jeans 
A pair of ripped jeans will add an edge to your regular look. The punk-inspired denim looks excellent with practically anything, from a minor tear to a big hole. Finish the look with a T-shirt and Chelsea boots or a roll neck and combat boots. For the ultimate badass look, look for ripped jeans with decoration on the pockets.
White Sneakers
Wear a pair of white sneakers to add a pop of color to your all-black ensemble. Choose between the simple black jeans and a T-shirt and the fitted pants and an oversized coat. There are so many different ways to wear it that you can try something fresh every day.
When to Wear All Black
Casual 
You can wear these outfits to informal occasions and on weekends, ranging from black jeans and a T-shirt to a button-down and tailored pants. Finish with a pair of black shoes, loafers, or boots for the ultimate laid-back style.
Smart Casual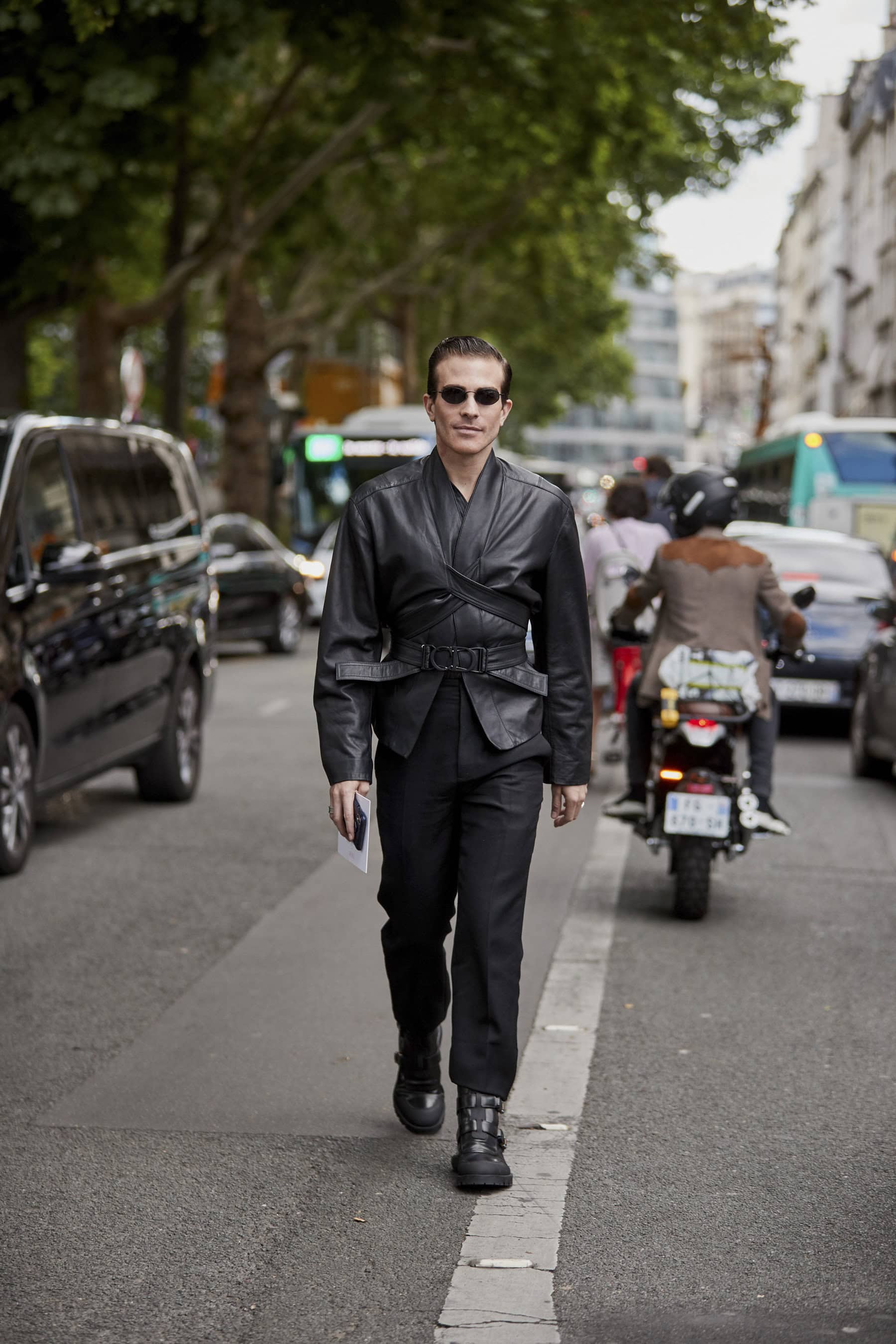 Wear an all-black ensemble to a smart casual function. Stylish and stylish, you can wear this outfit at any time of year and look great wherever you go. Wear a black T-shirt and fitting jeans with a leather jacket to an evening function. Wearing a monochromatic theme is a simple way to streamline your look, so don't be scared to try something new!
Business Casual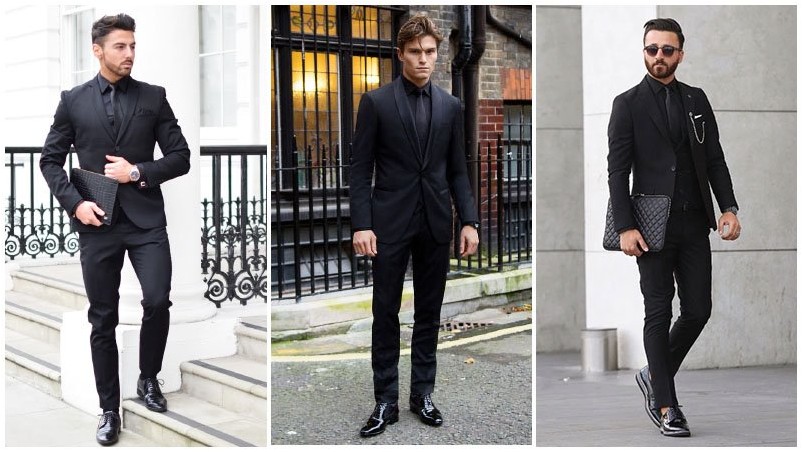 You can't go wrong with an all-black business casual ensemble for a meeting or a corporate Christmas party. There are numerous ways to wear these outfits, from suit pants with a roll neck jumper and coat in the winter to a button-down shirt and chinos in the summer.
Formal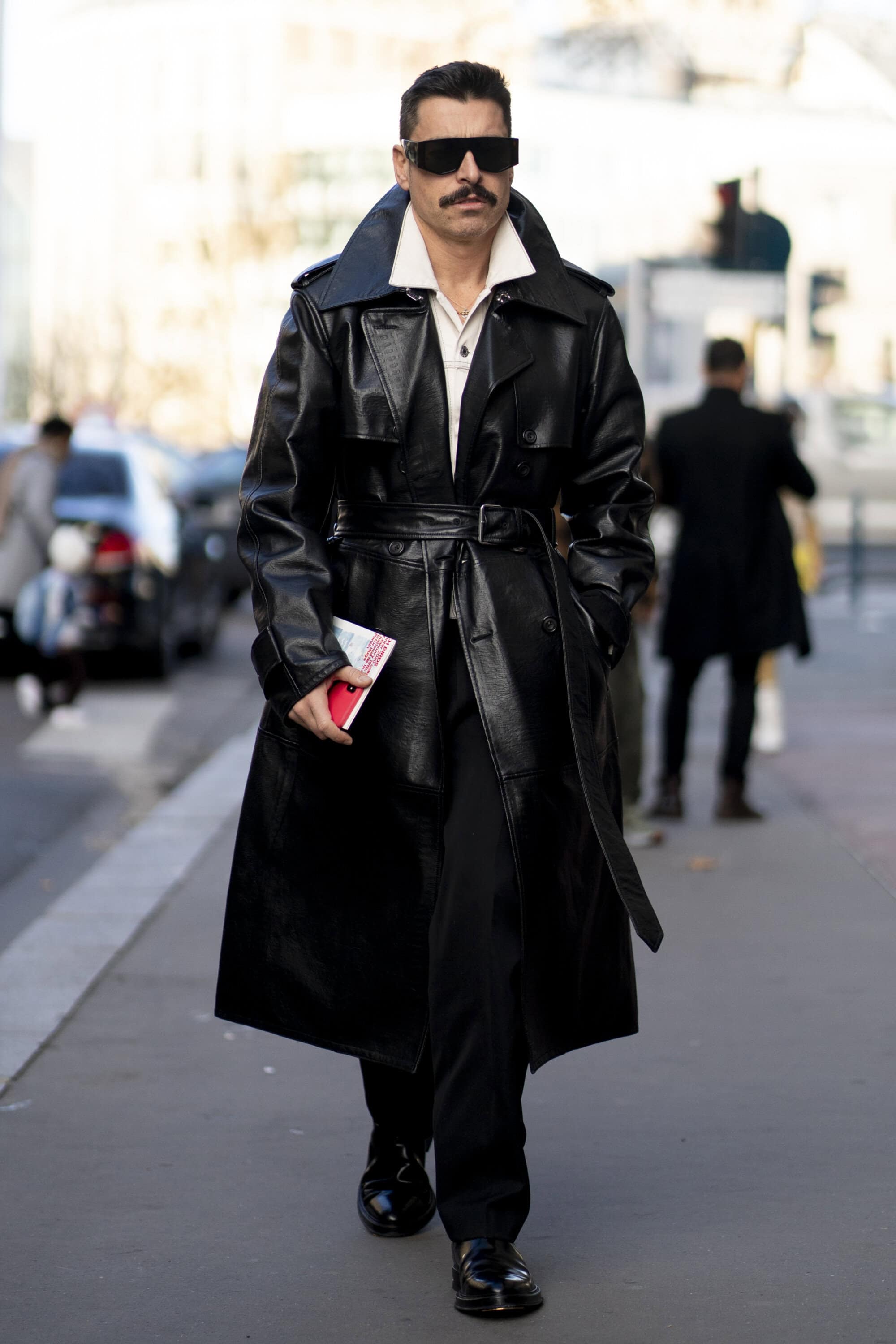 Be your most elegant self in an all-black formal ensemble. A monochrome suit, tie, and shirt is a simple approach to unify your complete look. Wear a simple jacket and pants as a timeless piece of apparel; finish the appearance with a pair of dress shoes and minimal accessories for the most refined aesthetic. You'll look great in this outfit whether you're going to the races or a cocktail party.
How to Wear All Black
Putting on dress shoes instead of sneakers can dress up or down an outfit.
For a formal event, a black suit and tie are always a good choice.
Wearing ripped jeans will give your outfit an edge.
With a T-shirt and blazer, it's easy to go from a casual event to a smart-casual one.
You can wear a black outfit year-round. Change out your jeans for shorts and you'll look better right away.
FAQs
Do all-black outfits look good?
All-black outfits make a bold fashion statement and can look amazing when properly arranged. Because the color palette is consistent, the cut of the clothes, textures, and proportions must be carefully matched to produce a sense of shape.
How do you wear an all-black outfit?
What black clothes mean?