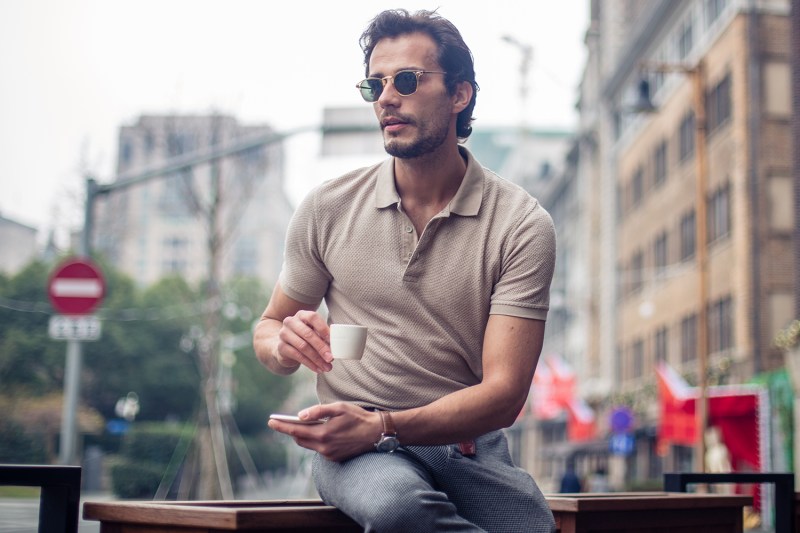 The polo shirts have had a rough time recently. For a while, it was code for an office-schlub, sad-sack surrender to the worst instincts of business casual. Then came the techy variants, which became the de facto uniform of unlikeable bros and lawn-mowing dads equally. (And don't even get me started on the polo shirt's past with sociopolitical hardliners of the worst kind.) So, when I say I get it—that I understand why you might be scared to slip a shirt over your head this summer—believe me, I'm not exaggerating. But, by acknowledging the polo's problematic past, I hope I've also given you the confidence to believe me when I say the polo is back, baby, and it's looking better than ever.
The best polos on the market right now range from the original piqué type made famous by René Lacoste to Ralph Lauren's enormous collection to sweater-y, mid-century-ish variants that would look great on Dickie Greenleaf but even better on you. These are casual polo shirts for hanging around. Forget about the office park. Forget about dudes in wraparound shades and paper-thin polo shirts clinking Bud Light bottles at the bar. The polo shirts available here are designed for a good time. We're talking true park days and nights spent sipping Negronis and, yes, a Bud Light or two—but without the wraparounds. These are polos for men who understand that the basic style, whether done up in a vibrant, '90s-inspired colorblock or a delicate, '60s-inspired fabric, never truly went out of style. It was just passing the time.
The polo suddenly feels like one of the smartest pieces of clothing a guy could own now that the weather is nice and Teeanime could use a break from a steady rotation of shirts. You think you're very smart, don't you? So grab yourself a polo. Begin with this list.