The phrase "jackets" may appear simple, but it actually refers to a wide range of diverse styles and patterns. As a result, selecting the appropriate jacket for each event and outing might be difficult, especially if you're inexperienced with the many varieties. Fortunately, Teeanime are here to ensure that your outerwear is on point every time you go out the door. Here are the top men's jacket styles that every gentleman should be familiar with and own.
1. Bomber Jackets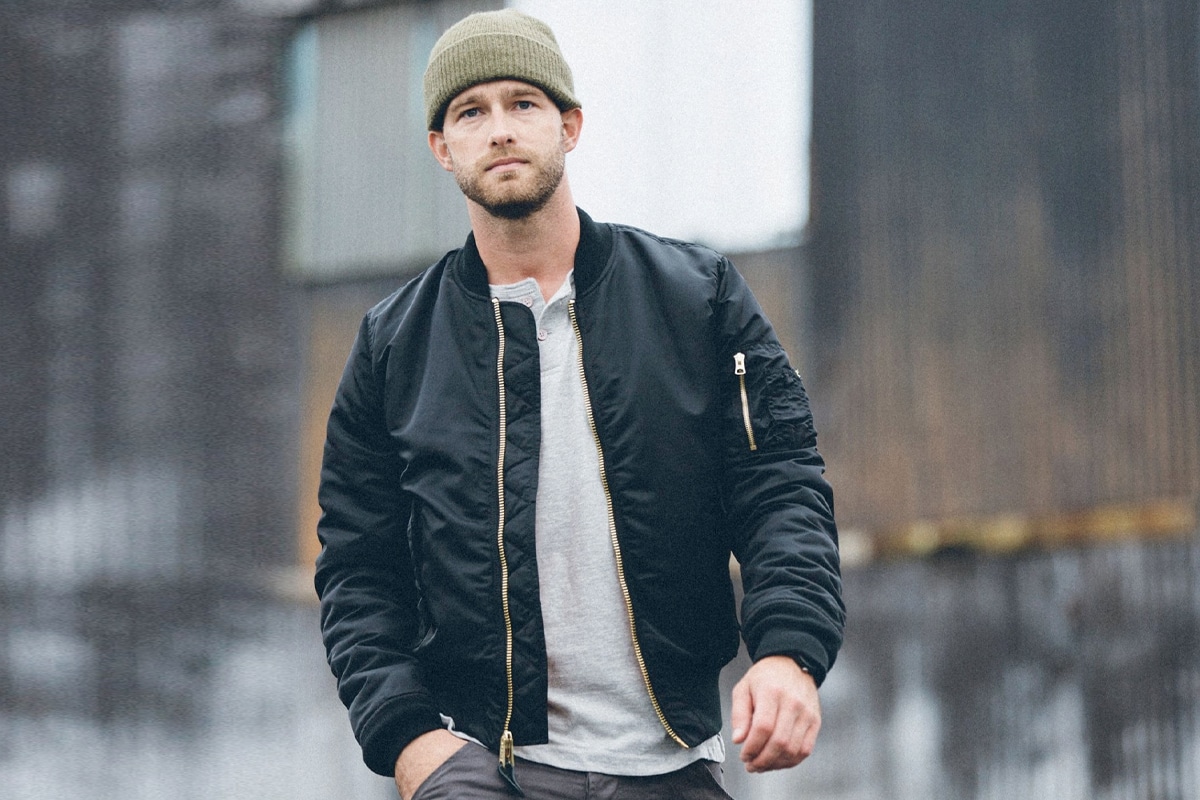 A bomber jacket, often known as a flying jacket, is a short, robust jacket with a zippered front and a fitting or elastic waist and cuffs. The style originated in the United States Air Force, where it was worn by flight crew members. Today, however, the bomber jacket is popular among men of many professions. This jacket is both comfortable and adaptable, making it ideal for a variety of casual ensembles. While original bomber jackets are made of leather, the style is now often seen in nylon and other materials.
2. Biker Jacket
A biker jacket is the best thing to wear when you want to be a little rebellious. Even if you don't ride a motorcycle, this short, close-fitting leather jacket with zippers and studs looks cool and tough. It also looks great with jeans and a T-shirt, making it a quick and easy way to look good when you're running late.
3. Trucker Jacket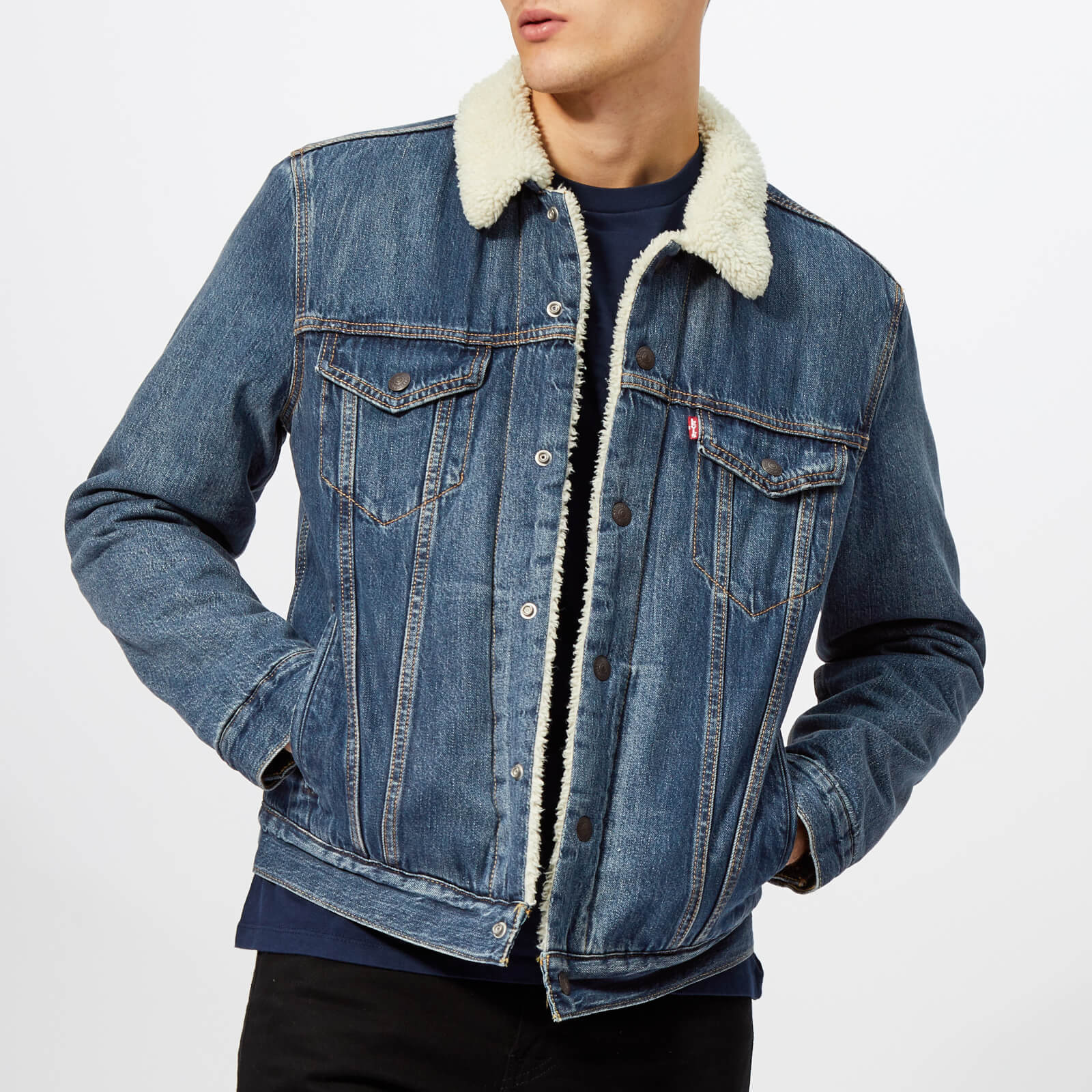 For those who are unfamiliar, a trucker jacket is a sort of button-front jacket with double breast pockets. Short and fitting, the style is frequently made of blue denim. Other variants, such as suede fashions, shearling-trimmed designs, and alternatives in different hues, such as brown and black, are also available. Overall, the trucker jacket is a classic style that is ideal for the weekend.
4. Denim Jackets
If you don't already have at least one denim jacket, now is the time to get one. This adaptable outerwear option goes well with a wide range of casual and smart casual ensembles. It's also appropriate for any season. Wear one with a white crew-neck T-shirt on summer nights and a black turtleneck sweater and a camel jacket on winter days.
5. Track Jacket
A track blazer is an ideal choice for doing laps around the park or having coffee with friends. This lightweight, comfy style often has a zip front, ribbed cuffs, and a waistline. Its sporty look makes it an excellent alternative for athleisure outfits. All you have to consider is whether you want to wear matching track pants or jeans.
6. Blouson Jacket
A blouson jacket, sometimes known as a Harrington, is a waist-length, zipped, solid-color jacket. Fitted or elastic cuffs and a waistband cause the material to collect and "blouse" over the wrists and waist. As a result, the style is comparable to that of a bomber jacket. However, it is often more fitted and often finished with a traditional collar, giving it a slightly sharper appearance.
7. Hooded Jacket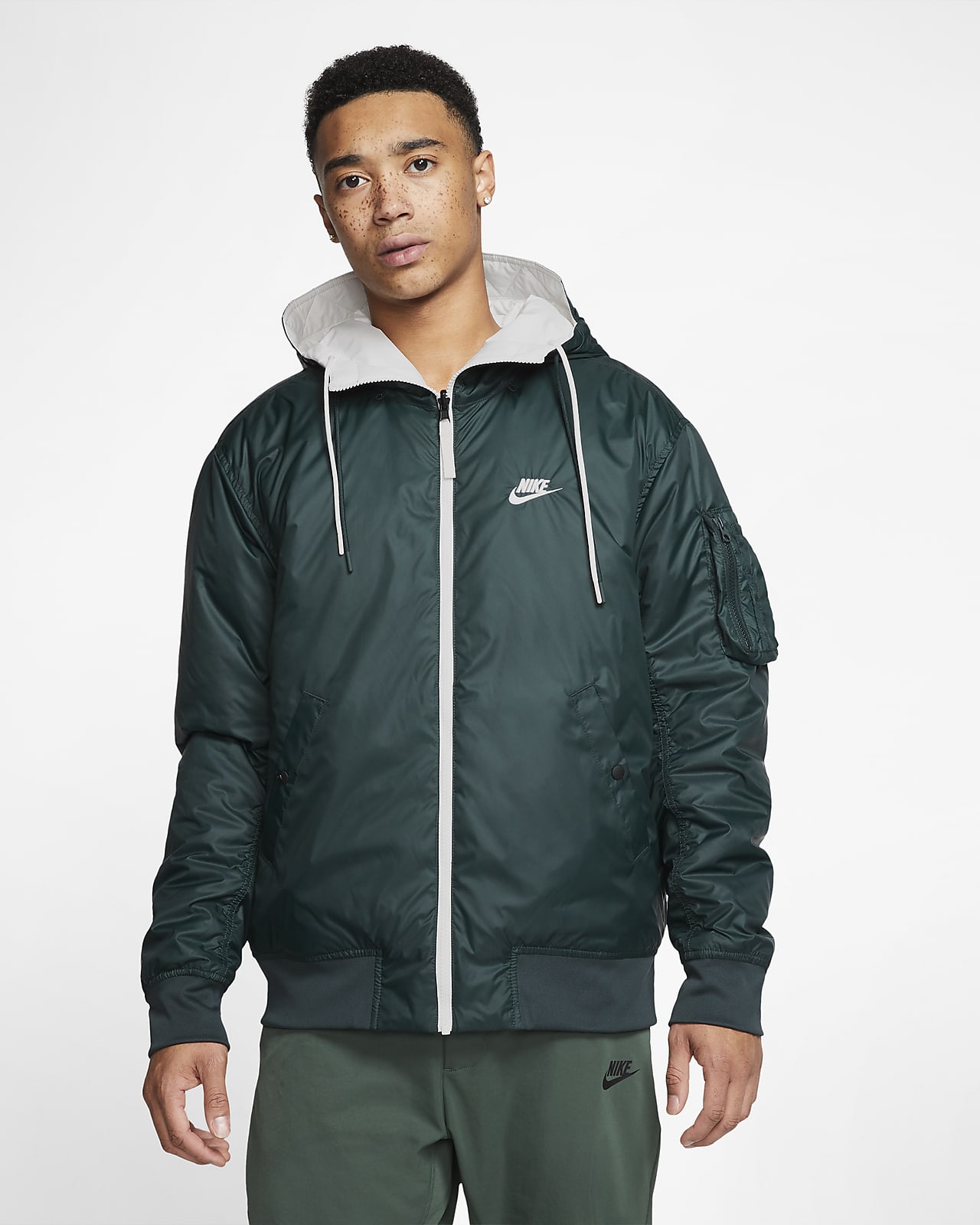 A hooded jacket is a must-have for any man, both practical and fashionable. The outerwear option will not only keep your face and hair dry in the rain, but it will also look elegantly casual. All you have to do is select your preferred hoodie style. Will it be a basic sweatshirt, a trendy bomber, a warm puffy, or something else? You have an option.
8. Overcoat
Overcoats are available in a range of designs and styles. They all have one thing in common: they're long and warm, and they're meant to be worn over indoor apparel. Choose one in a timeless design that you adore, and you'll be ready for those cold commutes to work, meals, drinks, and more.
9. Parka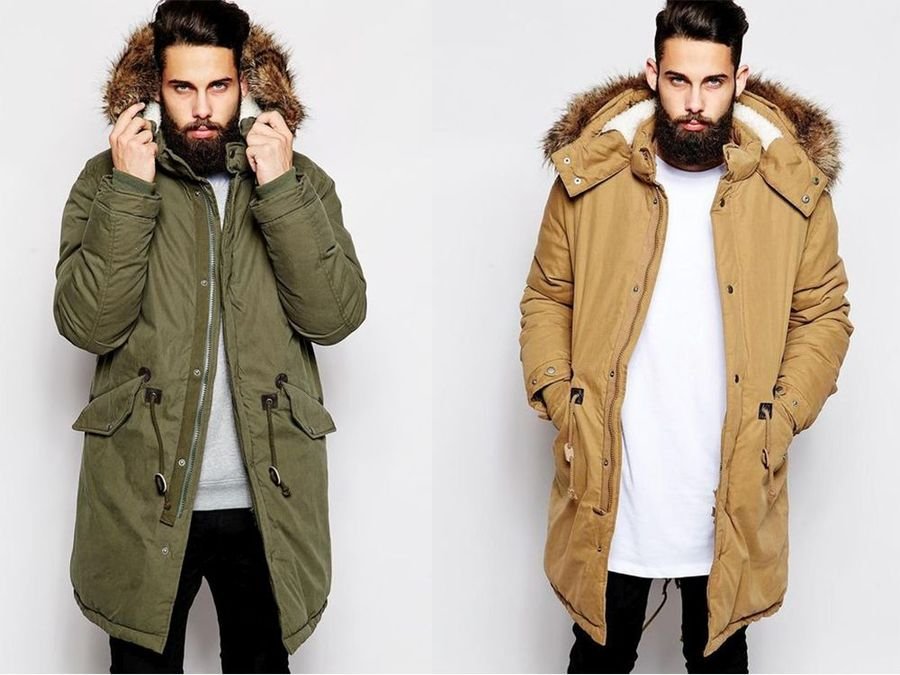 A parka is a hip-length garment designed to keep you warm in cold weather. The style is usually filled with down or synthetic fiber and has a fur-lined hood. Parkas are ideal for casual winter outings, such as visiting a sporting event, because to their warm designs and casual appearances.
10. Pea coat
A pea coat is a short coat with large lapels and a double-breasted front. Outerwear is generally made of strong wool in a blue color, with huge buttons and vertical or diagonal pockets. Originally worn by sailors, the clothing is now appropriate for various types of men.
11. Trench Coat
The trench coat is a classic and timeless style that has been around for over a century. Originally worn by military personnel, the garment is today a must-have for any gentleman. During coat is not only fashionable and sophisticated, but it is also a utilitarian piece of clothing that will keep you warm and dry this fall and winter.
12. Raincoat
A raincoat is designed to endure rain and is an essential gear for all gentlemen. Several variables, such as style, manufacture, and length, should be considered while selecting the ideal one for you. It's also crucial to consider whether the jacket is waterproof or water-resistant, and whether or not it has a hood.
13. Shearling Jacket
You can't go wrong with a shearling jacket if you want to look attractive while being comfortable in the winter. These coats include comfortable sheep's wool, which can be real or synthetic, and are ideal for combating the cold in style. While a typical shearling jacket is made of wool on the inside and suede on the outside, there are many alternative variations available nowadays. Leather styles are available, as are versions with shearling merely on the collar or lapel.
14. Anorak
Although many people mix up anoraks and parkas, they are two distinct clothing. An anorak is a water-resistant, hooded, pull-over garment, whereas a parka is a hip-length jacket that is often filled and has a fur-lined hood. Anoraks may also have drawstring waist and cuffs, as well as a half-zip opening.
15. Crombie Coat
A Crombie coat is a garment made by the British company Crombie. However, the moniker has evolved to symbolize any design that resembles Crombie's classic three-quarter length overcoats over time. These coats are often made of wool and generally have a contrasting velvet collar. They appear smart and stylish. As a result, they are ideal for both business and formal situations.v
FAQs
What are the different types of jackets?
There are numerous jacket styles to pick from, including the bomber, biker, trucker, denim, track, blouson, hooded, overcoat, parka, pea coat, trench coat, raincoat, shearling jacket, anorak, and Crombie coat.
What is a lightweight jacket called?
What is the difference between a jacket and a coat?