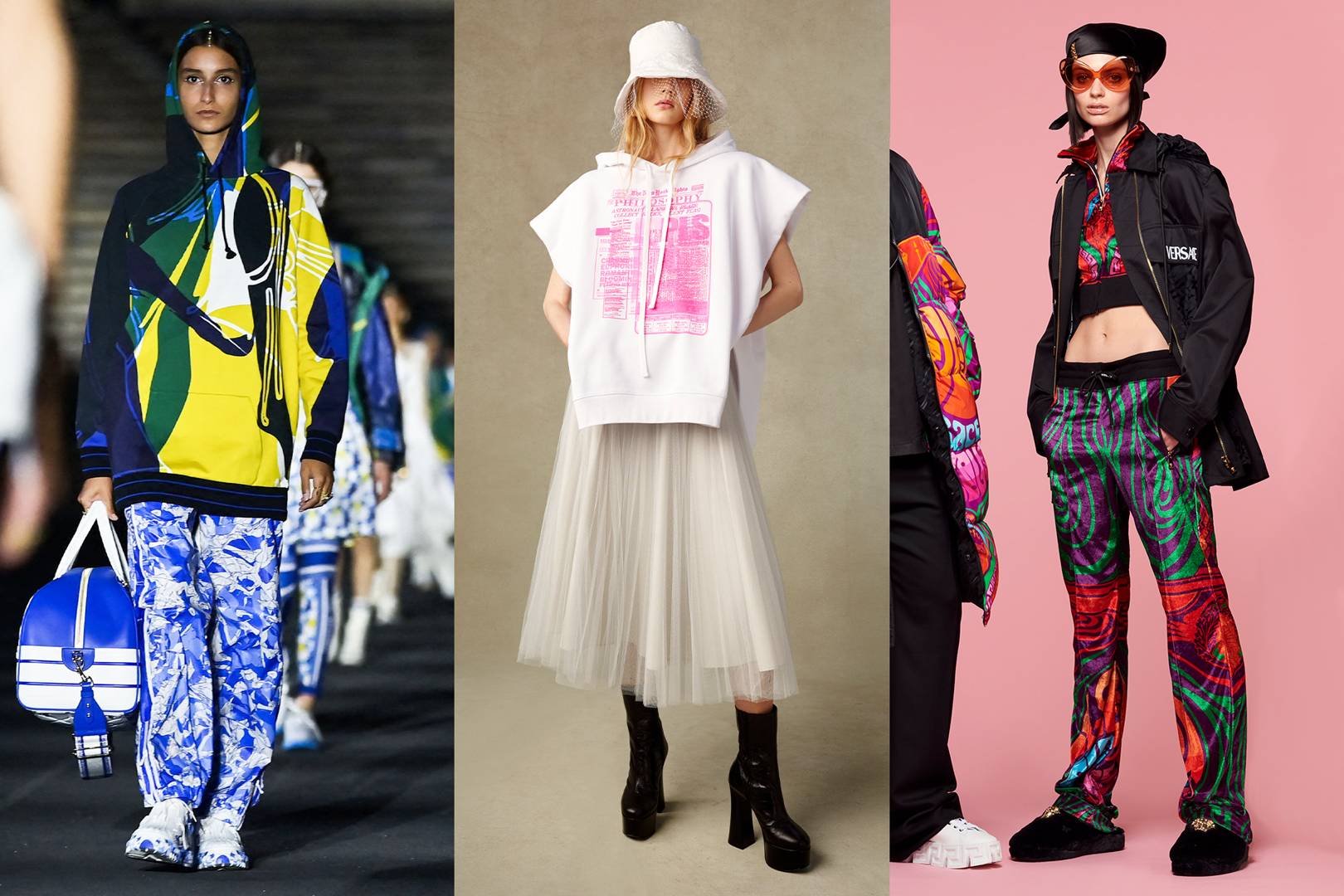 Traditional fashion weeks did not exist for the past year and a half. Designers (and visitors!) couldn't be happier with this first post-pandemic fashion month, which featured mostly internet shows. As a result, it's time to look at the spring/summer 2022 fashion trends – a season full of abundance. Are you ready to jump in? Let's begin with Teeanime to figure things out. What Are the Fashion Trends for Spring/Summer 2022?
Fashion trends spring/summer 2022
New York Fashion Week returns in early September 2021 after about a year and a half on our laptops. Walking around New York City, its vibrancy is evident. Street-style stars and excited crowds assemble around show places. After New York, fashion month continues in London, Milan, and finally Paris.
The street style trends show that people are ready to return to the real world: bursts of color, over-the-top silhouettes, drama, and glamour. If you're still unsure what to wear, check out the spring/summer 2022 fashion trends below.
Craftsmanship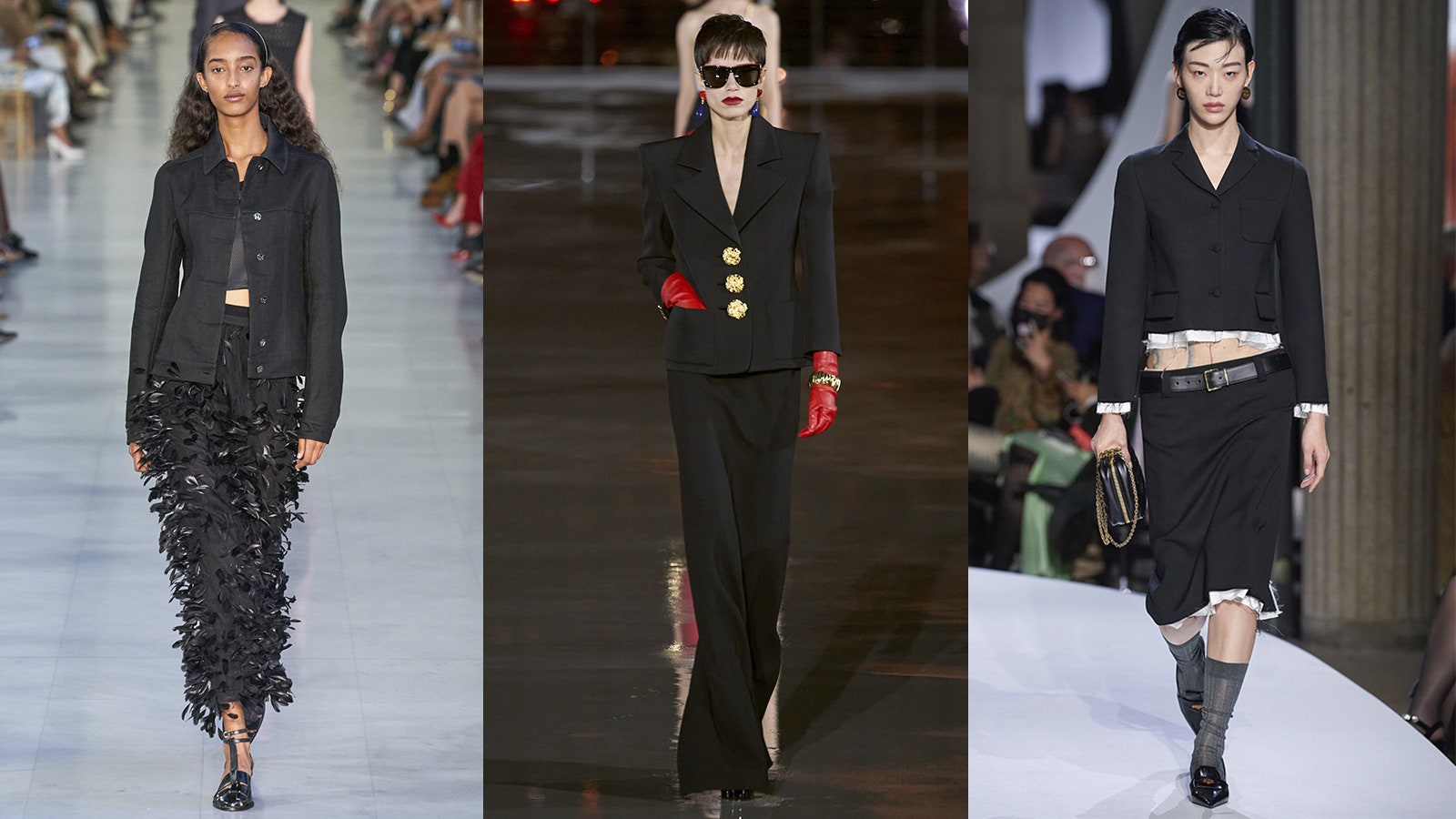 LVMH, which owns Louis Vuitton, Dior, and Fendi, announced a mass recruitment of youthful talent in mid-2021. That's hardly news, but they want Generation Z to master diverse crafts. Because quick fashion has tarnished handicrafts. The younger generation must change this with an emphasis on quality and craftsmanship. Then the trend: artistry and excellence in the smallest, most frenzied aspects. Tod's gold brooches and Prada's haute couture-inspired ready-to-wear were examples. Craftsmanship endures. Despite being called a "trend," it is not.
Big shoulders
When it comes to a bold shoulder, Hailey Bieber knows how to dress. And we have to confess, dressing up has never been so simple when it comes to what a huge shoulder can do for any outfit. It instantly improves any style, from a rugged motorcycle jacket to a clean-cut blazer.
See-through
Whereas minimalist, high-necked design reigned dominant during the Phoebe Philo for Céline era (still with an AIgu accent), the tide appears to have changed. See-through textiles were shown on the catwalks of Acne Studios, Tod's, Fendi, Bora Aksu, and Emporio Armani, among others. According to today's leading designers, wearing a transparent skirt or top is perfectly acceptable – and no, Spanx or other 'concealing' clothes are required. Perhaps not entirely safe for work, but a visual feast. Furthermore, the trend is simple to replicate on a daily basis thanks to an underskirt or a basic shirt in contrasting colors.
Old-fashioned glam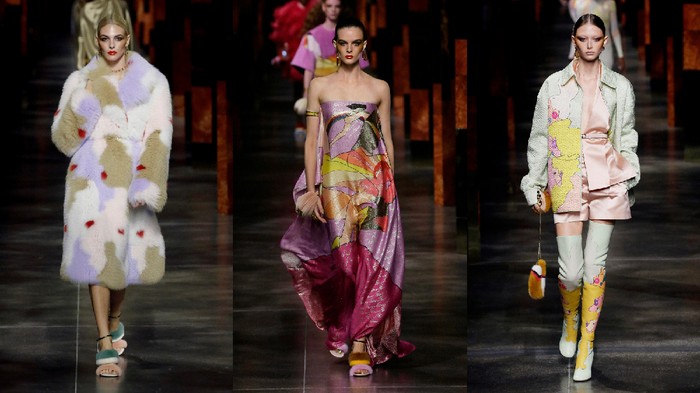 Chanel, Miu Miu, Valentino, Saint Laurent, and Blumarine predicted the nineties and zeroes are back. How! In a pre-corona bubble, Chanel models attacked the catwalk. They gave the year's most uplifting performance by waving, smiling, and playing with their trademark clothes. Due to its little skirts and knitwear, Miu Miu outshone big sister Prada. Valentino and Saint Laurent go glamorous this season with daring cut-outs, sparkling fabrics, and festive clothes. While composing this piece, Gen Z dubbed the 2010s our new trend decade. That may seem too recent to revive, but it's not. This time, old and fresh. Fashion trends come and go, but good style lasts.
Corsets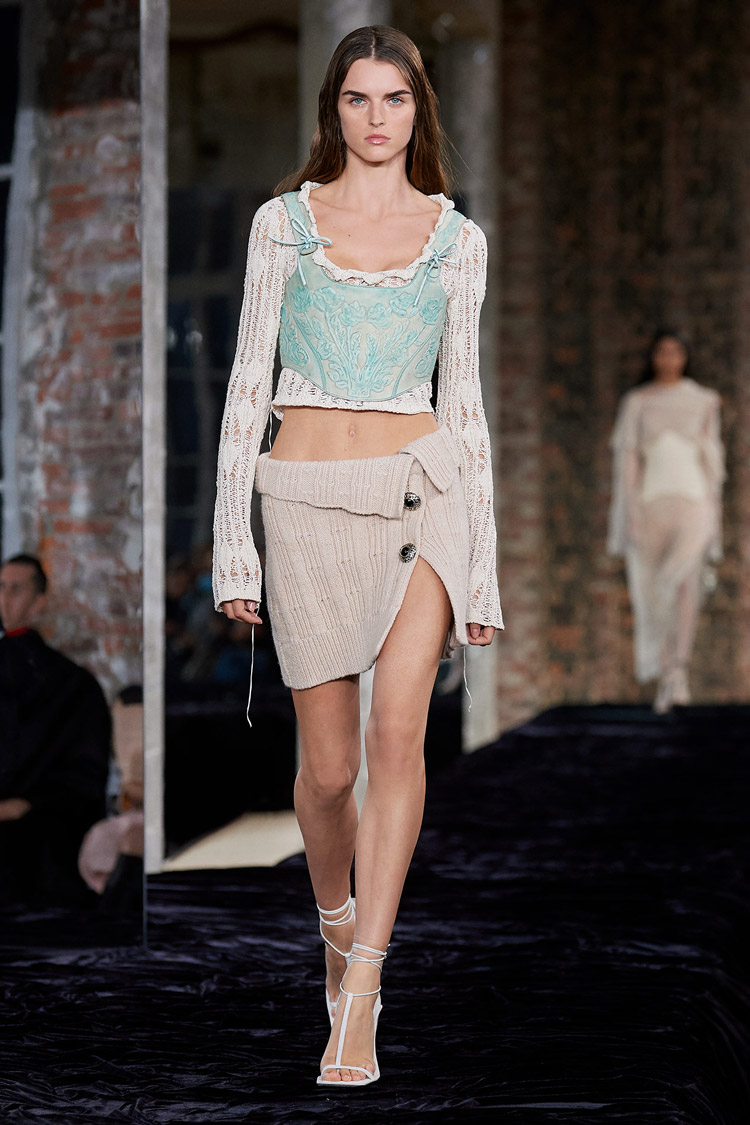 Bridgerton and The Crown ruled fashion last year. Since the corset is back, designers were inspired by both cult series. At Prada, high couture influenced shapes and finishing. Sportmax and Acne Studios emphasized it by focusing on corsets. Netflix dominates the fashion sector, according to Lyst. And Just Like that made the search for Manolos peak during this Sex and the City revival, as well as the above series. In an update, their content head writes, 'Carrie Bradshaw made her highly-anticipated return to our screens and, just like that, tulle skirts and Manolos have once again ascended to the top of fashion enthusiasts' wishlists. For next season's trends, watch Netflix and HBO's most popular shows.
Bold colors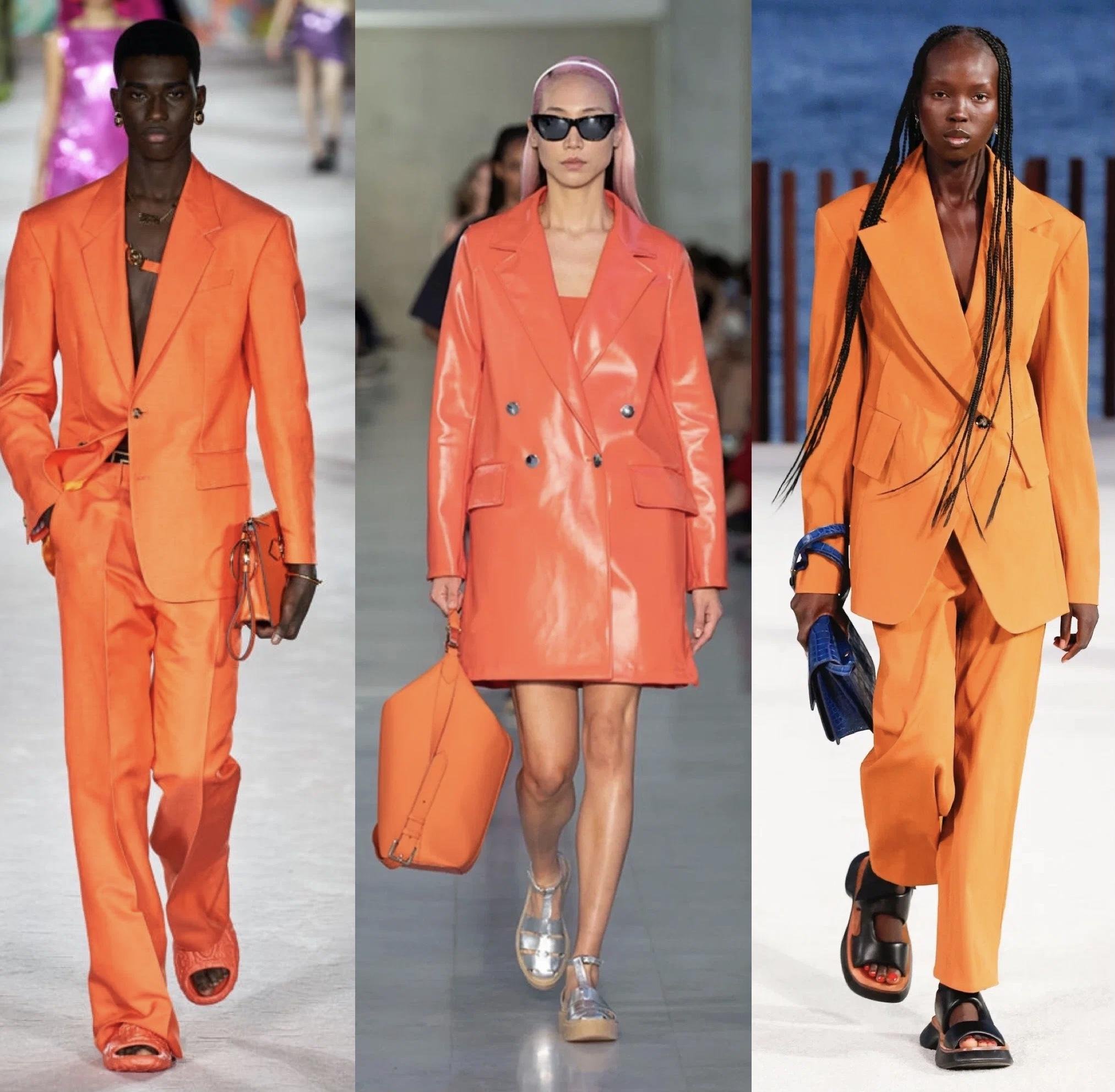 In accordance with the preceding trend, Emily in Paris has surely had an impact on the runway's color scheme. Many designers believed that the more daring, the better. From Tweety-yellow to aqua blue and scarlet orange: without color, you're nowhere this season. 'Colors, like features, follow the changes of emotions,' Pablo Picasso famously stated. And that's excellent news, according to psychologist Karen Haller. In her book 'How to Use the Psychology of Color to Transform Your Life,' she discusses the pervasive effect of color on emotions. 'We automatically feel and behave differently around colors because of how we absorb the color in through our eyes and through to the portion of our brain where our emotions dwell,' Haller revealed to Who What Wear. 'Colour is a terrific method to instantly improve our emotions and increase our moods. Wearing colors we like and feel comfortable in might increase our confidence.'
The new suit
The best investment you've ever made? That has to be the (male) suit. This combo has been on the catwalk in various forms and sizes in recent years, but possibly even more frequently outside. Since then, the perfect model-off-duty look has been adopted by a bigger audience and has taken on numerous guises as a result. Some fashion businesses have larger shoulders than ever before, while others have a more subtle cut. Lanvin, for example, chooses the latter but with spectacular floor-sweeping pants. Victoria Beckham, like Acne Studios and Stella McCartney, prefers a looser fit. We can discover the same closer to home at Dutch upcycle suit manufacturer The Uniform Label, which provides proof that you don't always have to buy 'new'. By customizing an old (men's) suit, you not only get a one-of-a-kind piece, but also a suit to love for the rest of your life. Take a look at your father's, grandfather's, brother's, or husband's closet for ideas or a hidden gem.
Oversized biker jacks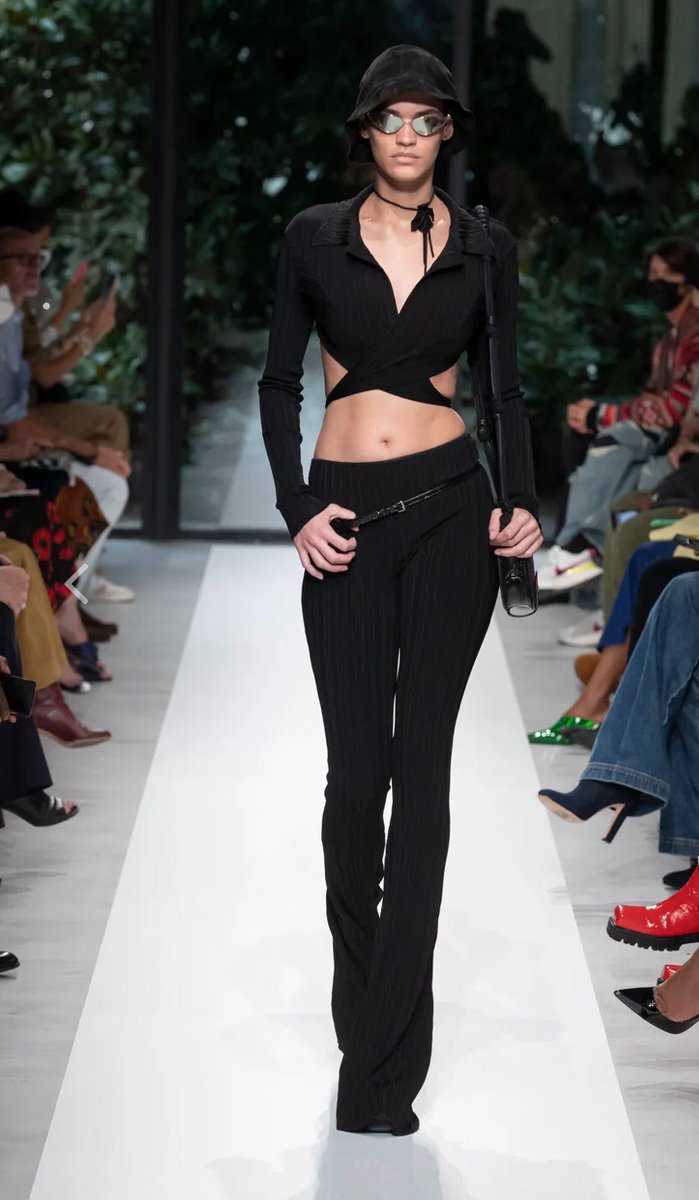 Many celebs, including Kate Moss, Hailey Bieber, and Kim Kardashian, have been spotted wearing Matrix jackets in recent weeks. The emergence of Matrix-inspired apparel perfectly reflects our Zeitgeist; during the epidemic, many people became increasingly drawn to the online world, and the increase of NFT's is beyond comprehension. The Matrix feelings are no longer so odd. 'Choice is an illusion constructed between those who have power and those who do not,' remarked Merovingian in The Matrix Reloaded (2003). So, whether you like it or not, this trend is here to stay.