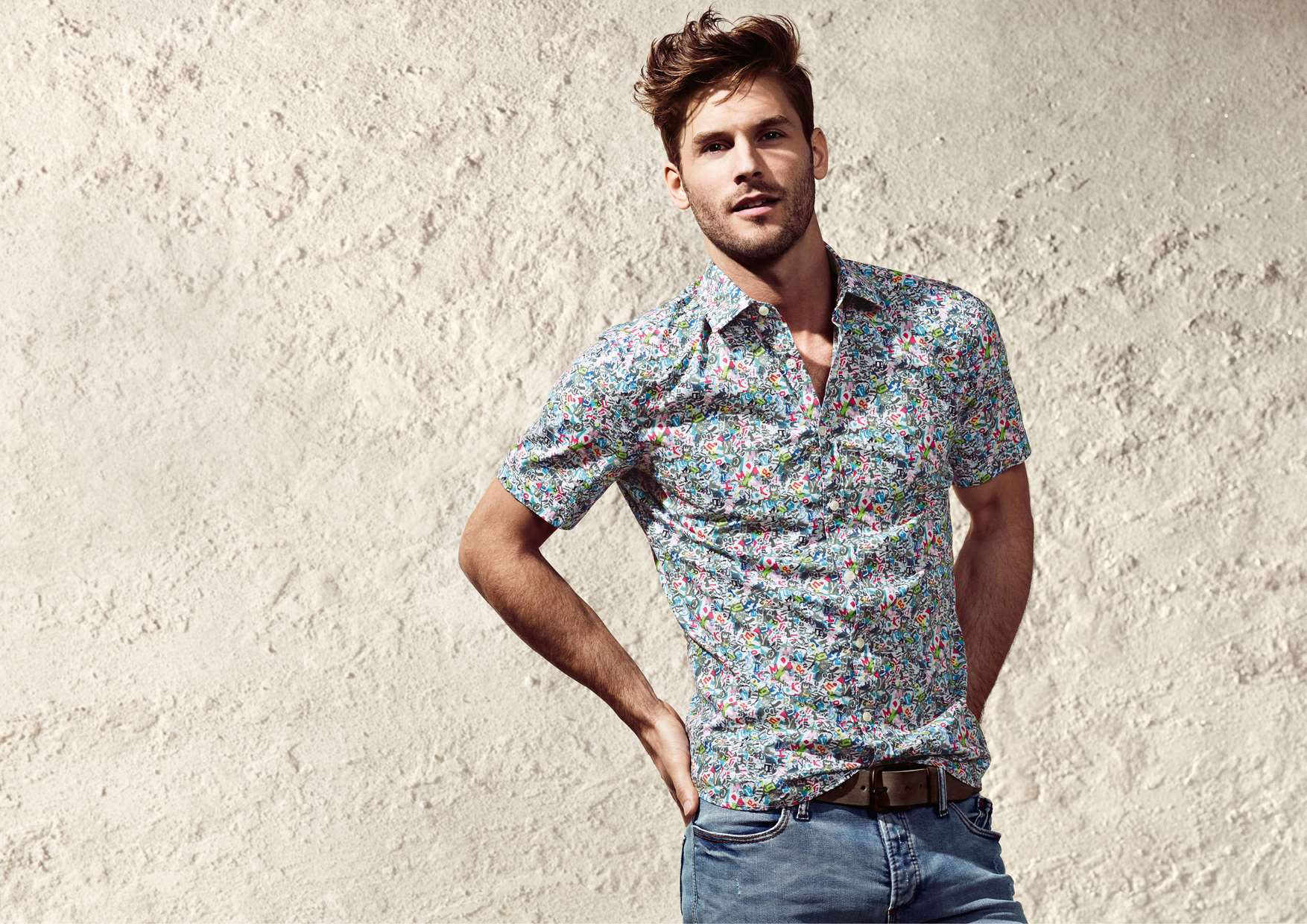 A dress shirt is a must-have item for any suit. If you're wearing a two- or three-piece suit, you'll need to wear a dress shirt underneath. In reality, all suits necessitate the usage of a dress shirt. However, there are other styles of dress shirts available, including pocket and pocketless styles. Pocket dress shirts have a single pocket on the front right or left side, whereas pocketless dress shirts do not have any pockets. So, which style should you go with? For any doubts, trust Teeanime!
Store Pencils or Pens
A pocket dress will provide more practicality than a pocketless dress shirt. Dress shirts were initially constructed with pockets to accommodate tiny objects, the most frequent of which was a pen or pencil.
If you work in an office or other commercial setting, you may spend a significant amount of time signing or drafting paperwork. A pocket dress shirt is a great spot to keep your writing tool. You can increase your productivity by slipping a pencil or pen into the top of your shirt pocket.
Secure Sunglasses or Glasses
Another reason to wear a pocket dress shirt with a suit is to keep your sunglasses or glasses secure. According to statistics, about three out of every four adults in the United States wear corrective glasses. If you use prescription glasses, you must always keep track of them. Fortunately, a pocket dress shirt provides the ideal location to secure and keep your prescription glasses. Simply insert your glasses into the top of your shirt pocket, where they will stay.
Even if you don't need prescription glasses, you can fasten your sunglasses with a pocket dress. The majority of individuals wear sunglasses to shield their eyes from the sun's harmful ultraviolet (UV) radiation. Sunglasses, like prescription glasses, can be kept safe by placing them in your shirt pocket.
Formality
There are pocketed and pocketless formal dress shirts available. Having said that, many fashion experts think that pocket dress shirts are more formal than pocketless dress shirts.
Pocket dress shirts are only slightly more formal than pocketless dress shirts.
Two-Tone Dress Shirts
When looking for a dress shirt to go with a suit, you may notice that some of them come in two colors. They're known as a two-tone dress shirt, and they've grown in popularity in recent years. They do not have a single hue. Instead, two-tone dress shirts live up to their name by displaying two hues.
It's not uncommon for two-tone dress shirts to include a pocket in a different hue. A two-tone dress shirt, for example, might be dark navy with a light blue pocket. It's a distinct look that's sure to garner compliments. There are also pocketless two-tone dress shirts available. However, if you want to stand out from the crowd, consider wearing a pocketless two-tone dress shirt. Just remember to select a two-tone dress shirt with a suitable color palette that flows well together. When wearing a two-tone dress shirt, the colors should complement one other.
Cleaning and Maintenance
Pocket and pocketless dress shirts are both relatively simple to clean; simply follow the manufacturer's directions. Having said that, pocketless dress shirts are usually the easiest to clean because they don't have pocket creases. If you wear a pocket dress shirt, you may notice that the pocket wrinkles after a while.
Pocket dress shirts have a higher wrinkling rate than their pocketless equivalents. Pockets are created in such a way that they can be opened. As a result, they contain loose material that is prone to wrinkling. Whether or not you use your shirt pocket, wrinkles may form that necessitate ironing or pressing. Pocketless dress shirts, on the other hand, lack pockets, thus this is not an issue. A pocketless dress shirt may wrinkle in other places, but it will not wrinkle in the pockets.
Consider the following cleaning and maintenance instructions when purchasing a pocket or pocketless dress shirt:
Check the care label to find out how to clean it in the safest and most effective way.
Turn your dress shirt inside out before putting it in the washer.
Avoid washing your dress shirt with clothes that have buttons, zippers, or other metal fasteners, as this could cause damage.
Use a washcloth, warm water, and liquid detergent to treat stains on the spot.
If you want to keep the shape of your dress shirt when you're not wearing it, hang it up on a strong clothes hanger.
If you wash your dress shirt with a small amount of vinegar, it won't fade as quickly.
Don't wash your dress shirt with other colors of clothes. For example, if your dress shirt is white, only wash it with other white clothes. If your dress shirt is black, you should only wash it with other black clothes.
Material
Dress shirts with and without pockets come in a variety of fabrics. In the spring and summer, linen is a popular choice of fabric because it is light and lets air through. Linen comes from the flax plant. It is lighter and breathes better than most other materials, including cotton. So, many people wear linen dress shirts during the warmer months of the year.
Tweed can also be used to make dress shirts with and without pockets. Wool is used to make tweed, which is woven in a certain way. Dress shirts made of tweed are soft and warm, which makes them a great choice for the cooler months.
In Conclusion
The decision to wear a pocket or pocketless dress shirt with a suit is ultimately a personal one that only you can decide. Some men choose to wear a pocket dress shirt because it has more usefulness and a more official appearance, but others like the simpler appearance of a pocketless dress shirt.