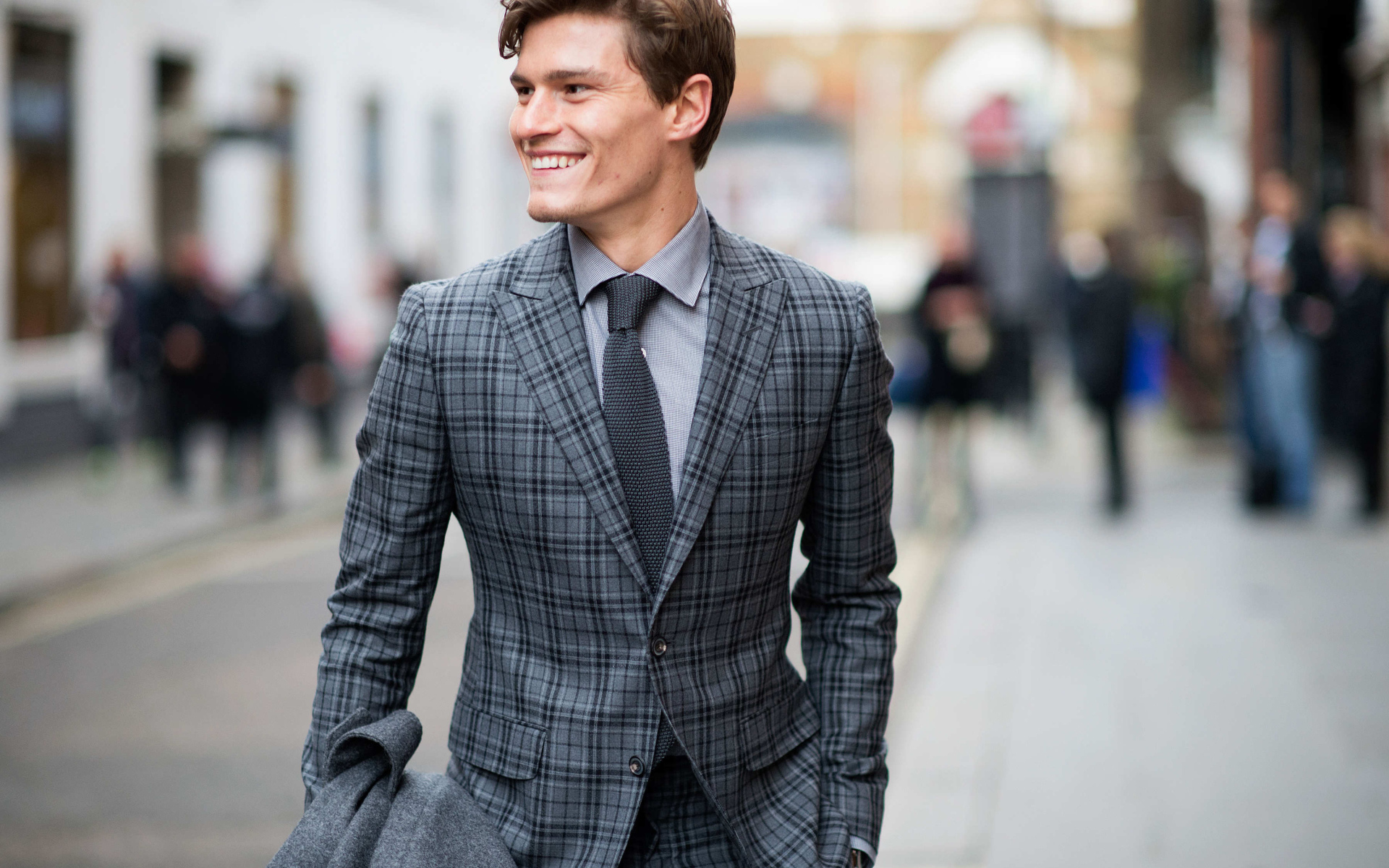 After living a work-from-home lifestyle for so long, returning to the office can be daunting. There are numerous things you must get perfect before returning to the office, from figuring out the correct routine to dressing for success. It's critical to always put your best foot forward while working, so boosting your routine with a few small modifications may make a tremendous impact in both how you feel yourself and how others perceive you. So, go with Teeanime for all your doubts!
Men's Office Essentials for the Professional Gent
So, when you go into the office for the first time in a long time, make sure you have these 8 office basics covered to boost your confidence and make the best first impression. You'll not only feel better on the inside and outward, but you'll also have a favorable impact on your coworkers and may even serve as an inspiration to them!
A Proper Skin-Care Routine
One of the best things you can do for yourself is to develop a skin-care routine. Healthy skin not only makes you look vibrant and youthful, but it also has many inside affects and benefits.
Because your skin is the largest organ in your body, taking adequate care of it is critical to overall health and fitness. The most important thing to remember while caring for your skin is to use products that are appropriate for your skin type.
There are various products available in each category to help you attain healthy, clean, and fresh-looking skin, whether you have dry, oily, or mixed skin. Take the time to conduct some research before deciding on goods to use, as not all products are made equal and may not function as intended on your skin.
The skin on your face isn't the only part of your body that needs to be taken care of; you should also pay attention to the rest of your body. Using lotion on a regular basis helps to avoid dry and irritated skin, especially during the cooler months. If your skin demands extra attention, try using a medicated or high-strength moisturizing lotion.
Also, keep in mind that your lips are considered skin and, as such, are just as crucial to maintain. Dry, cracked lips are all too frequent in the winter, so keeping a chapstick or medicinal lip balm on hand will help achieve the best results.
Suitable Eyewear
If you regularly require eyewear, wearing glasses for extended periods of time can become unpleasant. Purchasing a pair of contact lenses can have a significant impact on how you go about your day.
Constantly needing to clean or adjust your glasses might become a distraction and an overall disruption when attempting to finish business activities. Choosing the perfect pair of contacts for your needs can boost your productivity throughout the day while also improving your appearance.
Contact lenses also provide more natural eyesight than spectacles. There are numerous types of contacts to pick from, depending on your need. There is a pair for every need, whether you want daily-use contacts or long-term-wear contacts. Furthermore, contacts do not come with some of the drawbacks that wearing glasses can.
As we approach the winter months, glasses tend to fog up while transitioning from outside to indoors. The beauty of contacts is that this will not happen because the lens is already in your eye. Contact lenses demand a little more care than ordinary glasses, but the benefits far outweigh the drawbacks when it comes to finding the finest eyewear for you.
A Classic Work Bag
When it comes to commuting to and from the office each day, having a work bag makes life much easier. Carrying and transporting all of your possessions can be difficult, which is why it's a good idea to invest in a compact yet robust bag to bring to work.
There are numerous options available to you, whether you choose a backpack, messenger bag, or briefcase. In fact, there are alternatives that are on the smaller side but have far more capacity than they appear.
It's also a good idea to keep emergency supplies in your work bag in case something goes wrong at work or on your commute. When the occasion arises, having a spare pair of bandages or an extra charger for your phone or laptop can genuinely be a saving grace.
A stain-removal pen is another useful product to keep on hand. You never know when a spill will happen, and there's nothing worse than having your clothes destroyed when you're on your way to or already at work. You can target the place and combat the stain instantly if you have one of them on hand. Furthermore, because they are the size of a marker, they are ideal for carrying in your work bag.
The Right Footwear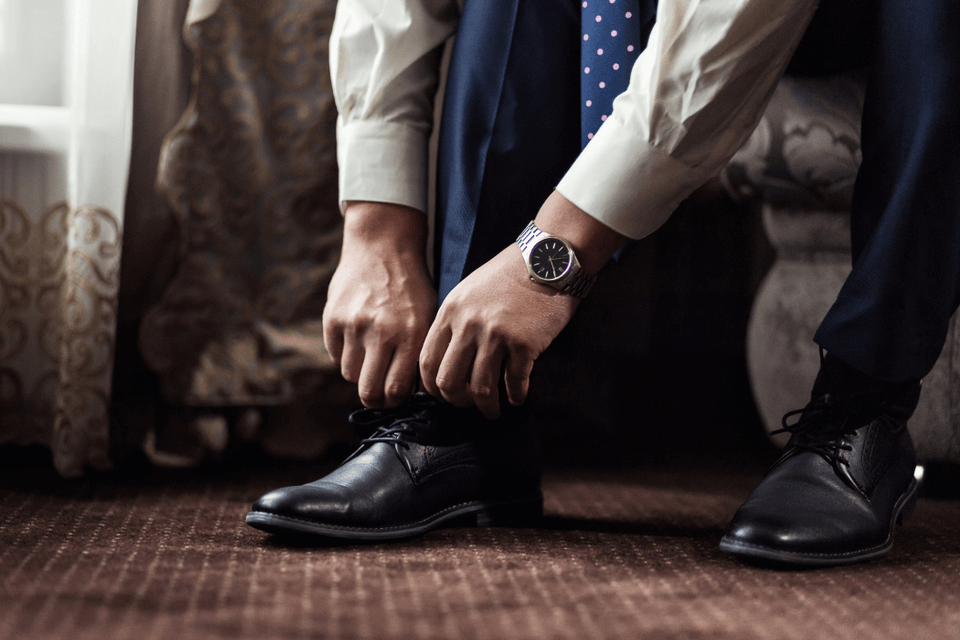 Proper footwear is not only important for adding flair to your clothing, but it is also necessary for remaining comfortable throughout the day. An uncomfortable pair of shoes is one of the most vexing aspects of a hard day at the office. So, finding a pair that provides adequate support while also complementing your clothing is critical to your everyday office routine.
There are numerous shoes to choose from that will both improve your appearance and ensure that your feet are comfortable. In fact, numerous businesses have begun producing dress shoes with improved sole support and padding to assist consumers in doing both of these duties.
Furthermore, if you work in a more relaxed office setting, there are various dress sneakers that can help you with this as well. When it comes to trendy and comfy office shoes, brands like Johnston & Murphy, Tommy Hilfiger, and Cole Haan have truly transformed the game.
You also don't have to bother about switching or bringing a second pair to work if you have a long walk to the office. If you have an unpleasant pair of shoes but like the way they fit and look, consider purchasing sole inserts for your shoes.
These inserts are extremely simple to install because they simply slide in, and they can be used in numerous pairs of shoes. Whether you buy a new pair of shoes or opt for a comfortable insert, your feet will undoubtedly appreciate you for taking care of them.
Timeless Pieces of Clothing
Investing in classic pieces of clothes that you can mix and match is one of the best things you can do for your office wardrobe. Even if your office has a dress code, timeless pieces are always a safe bet. Whether you choose a classic navy blazer or a fresh white button-down, there are numerous options to help you achieve a trendy yet classic office style.
In addition, wearing a beautiful tie or bow tie can both improve and sharpen your style. You can always add a splash of color or design to your ensemble by employing this accessory to express your uniqueness.
Aside from wearing a tie, there are several methods to express yourself through your office dress. Consider using classic patterns rather than solid colors to add interest to your clothes. Many patterns, such as houndstooth, gingham, plaid, and herringbone, are timeless trends that will elevate your look.
These patterns also come in a variety of colors and styles, making them a wonderful way to stay versatile while still adding a unique touch to your ensemble. Don't be hesitant to experiment with your personal style; it's an excellent method to learn what works and what doesn't. You'll also gain a lot better understanding of yourself and your confidence in the process.
Maintain Hair Care
Depending on your hair type, finding the correct hairstyle or trying to discover a new one can be difficult. You should constantly make an effort to find hair products that are tailored to your specific requirements. For example, if you have curly hair, you should always look for curl-specific shampoo and conditioner.
This will help to keep them hydrated and in good condition. Furthermore, regardless of your hair type, it's never a bad idea to look for moisture-based products to help style and care for your hair during the winter months. The colder and drier weather can be difficult on your hair, producing breakage, split ends, and even dandruff.
It's also worthwhile to invest in a high-quality hair product that will help you achieve your hair goals. There are various products on the market that can assist give your hair healthy and envious properties, whether you want a texturizing spray, volumizing mousse, or slick gel. Many of these things also have a pleasant aroma, which is an added benefit to utilizing them.
You may even see your hair becoming stronger and healthier if you use the appropriate products. Many people believe that using treatments in their hair can damage it over time, but if you shop wisely, you may actually increase the longevity of your hair with the appropriate products.
A Stylish Watch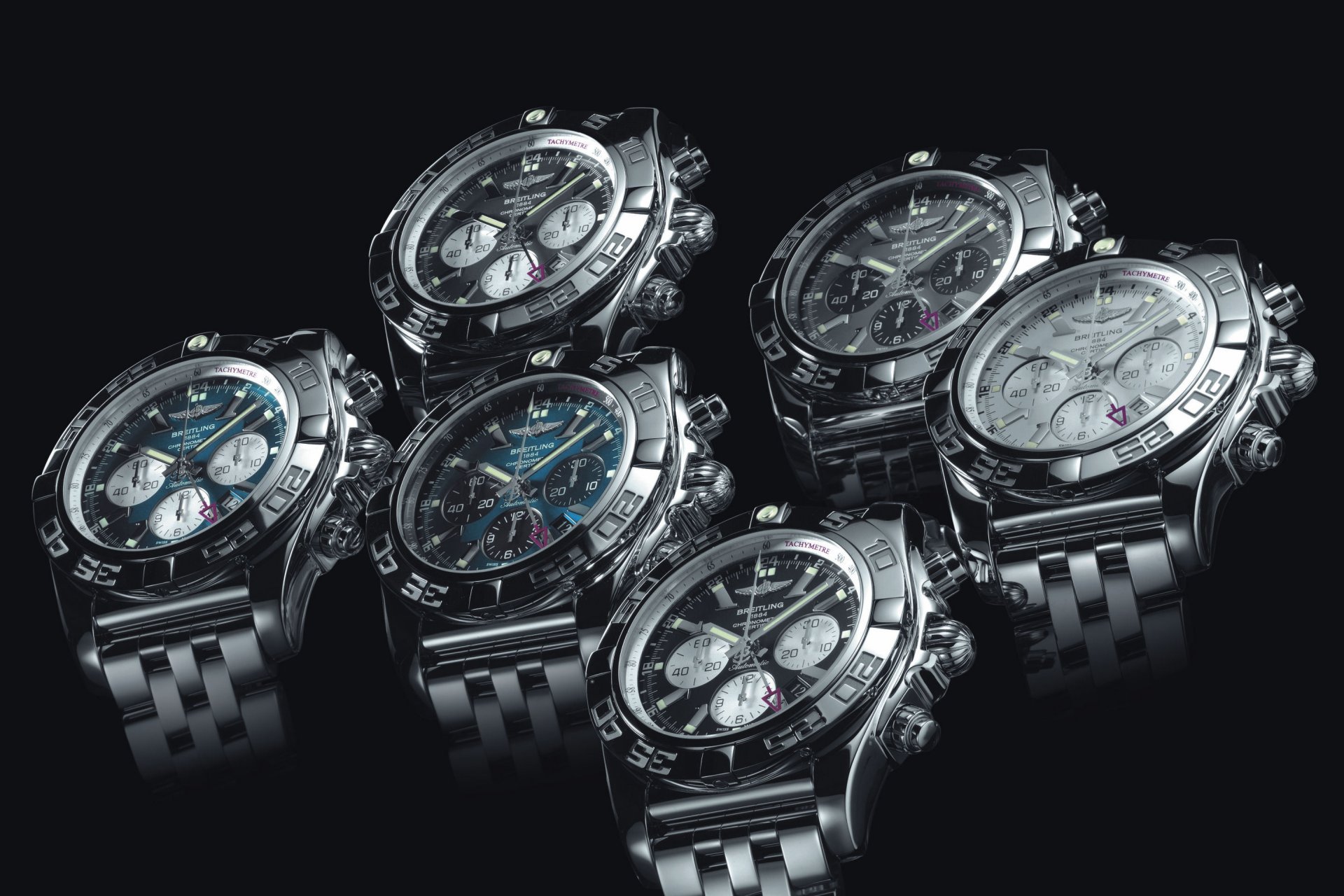 A watch is not only a useful instrument, but it may also significantly improve your appearance. Watches are an excellent way to draw attention to your aesthetic while remaining functional. Wearing a watch can definitely elevate your look, so picking the perfect one for your needs is critical.
There are many various types available to help you stay on time, whether you choose a regular watch or a smartwatch. Watches are also available in a variety of finishes, so whether you prefer silver, gold, or black, there are plenty to select from.
Watches are a terrific fashion accessory, but they also aid you without distracting you from your task. Checking the time on your phone can lead to more distractions and decreased productivity. It can be difficult to ignore a notice that appears on your phone.
You've been browsing for minutes and wasting time away from your work before you realize it, which is why a watch comes in helpful to prevent this distraction. Furthermore, this useful tool might help you better your overall connection with time.
A Signature Fragrance
Every professional gentleman should have his own signature cologne. Having a signature perfume can help you express yourself and build your unique brand. It distinguishes you from the crowd. Your perfume can also create a lasting impact on your coworkers, as aroma is one of the most powerful links to memory.
When selecting your distinctive fragrance, go for something light with pleasant overtones. Many perfumes have a 'day' or a 'night' appeal, thus a fresh and clean aroma is preferable over an intense musk.
One of the most powerful aspects of cologne is its ability to instill confidence in you. Cologne application is a very personal experience that has the capacity to completely affect your appearance and mood.
It's also crucial to remember that your perfume is one of the first things people notice when you're present, and it typically stays even after you've left. In fact, when you smell exquisite, you are certain to leave a lasting and pleasant impression on people.
Wrapping Up
Overall, it can be scary to go back to the office after working from home for a long time. But if you have the right basics, you'll feel like you can handle the day. A great way to get ready for a productive workday is to set a routine or make a list to make sure you have everything you need.
Whether you choose to buy just one of these essentials or all of them, there are many ways you can improve your look to make yourself look more professional. You'll not only feel good on the inside, but you'll also look great, which your coworkers will notice.