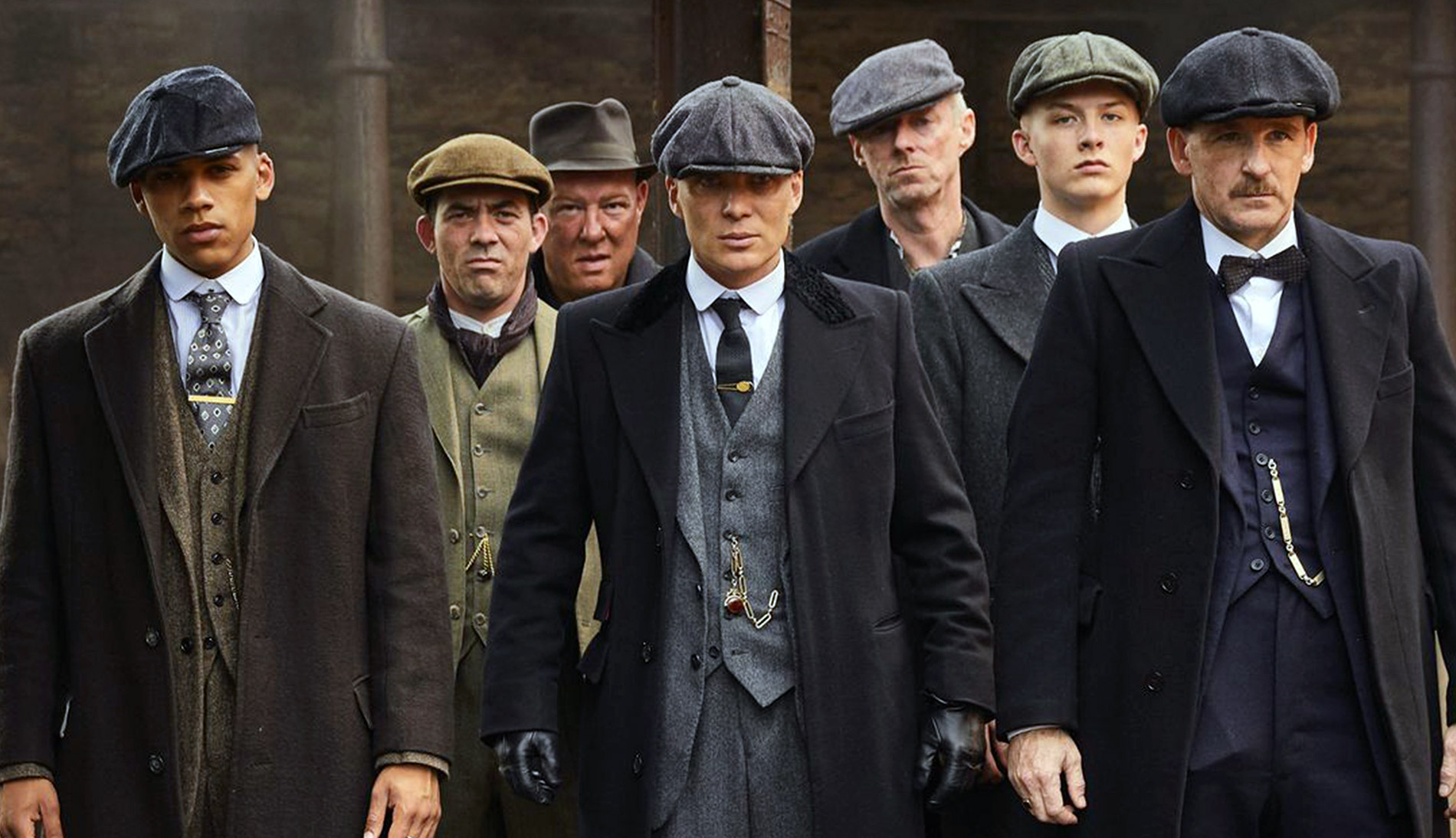 In the Fashion of Peaky Blinders: The popularity of the Peaky Blinders television series has inspired a massive resurgence in 1920s and '30s menswear. In this article, you'll learn how to adapt the gang's iconic look within the confines of the Classic Style so that you don't look dated or like a Tommy Shelby cosplayer. So, go with Teeanime for all your doubts!
How Fashion of Peaky Blinders Sparked a Classic Menswear Renaissance You Can Join In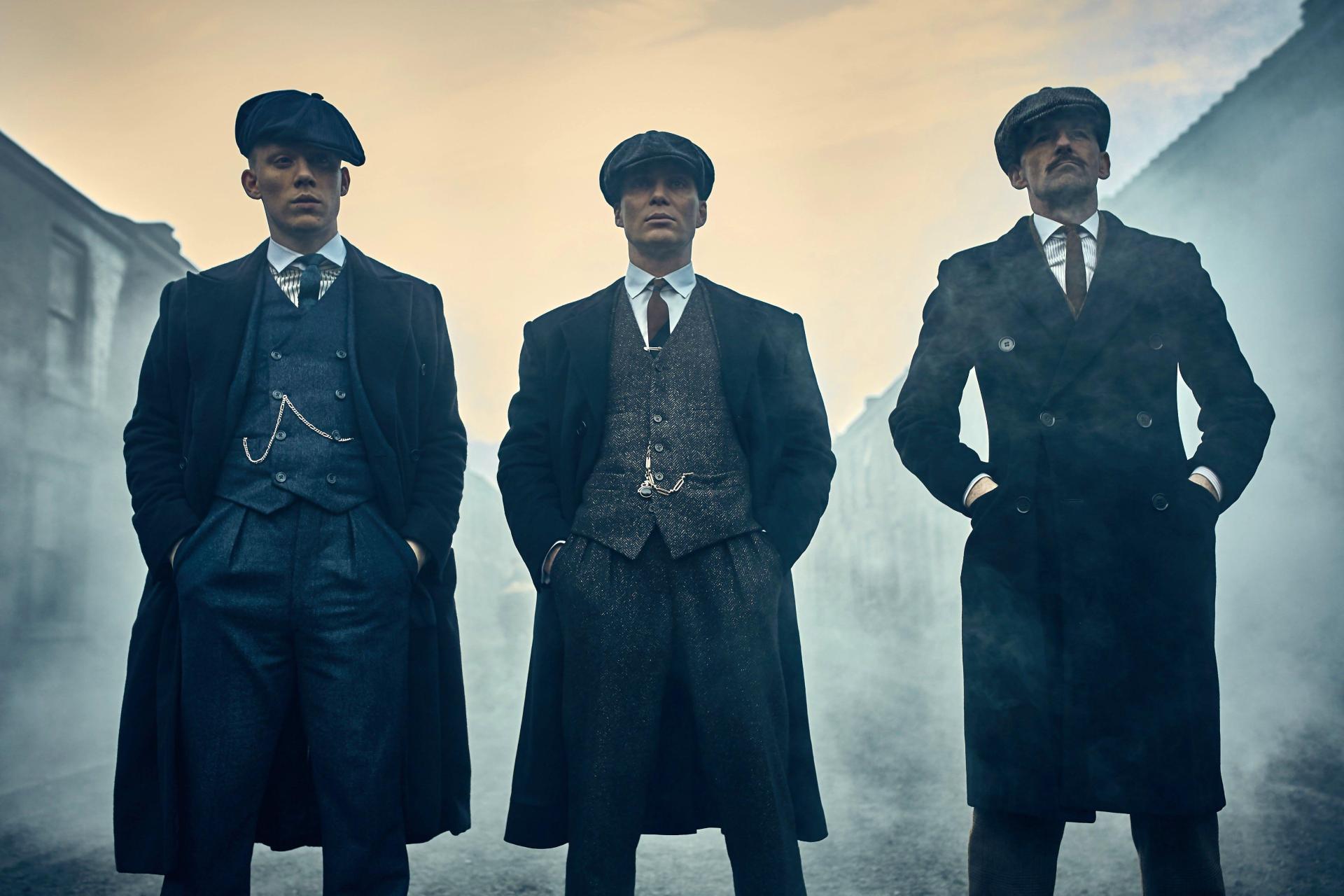 Peaky Blinders Style Spans the Early 20th Century
Peaky Blinders fans have seen clothes from the Roaring Twenties to the Great Depression to the advent of World War II across its six seasons. The series has seen bigger lapels, stronger suit patterns, and most characters finally donning ties.
While the show was on, it inspired various fashion trends that harken back to the early twentieth century. These include the Peaky Blinders gang's distinctive high and tight hairdo, dress boots, and even newsboy and flat caps.
Fashion of Peaky Blinders : Why the Peaky Blinders Look Still Works Today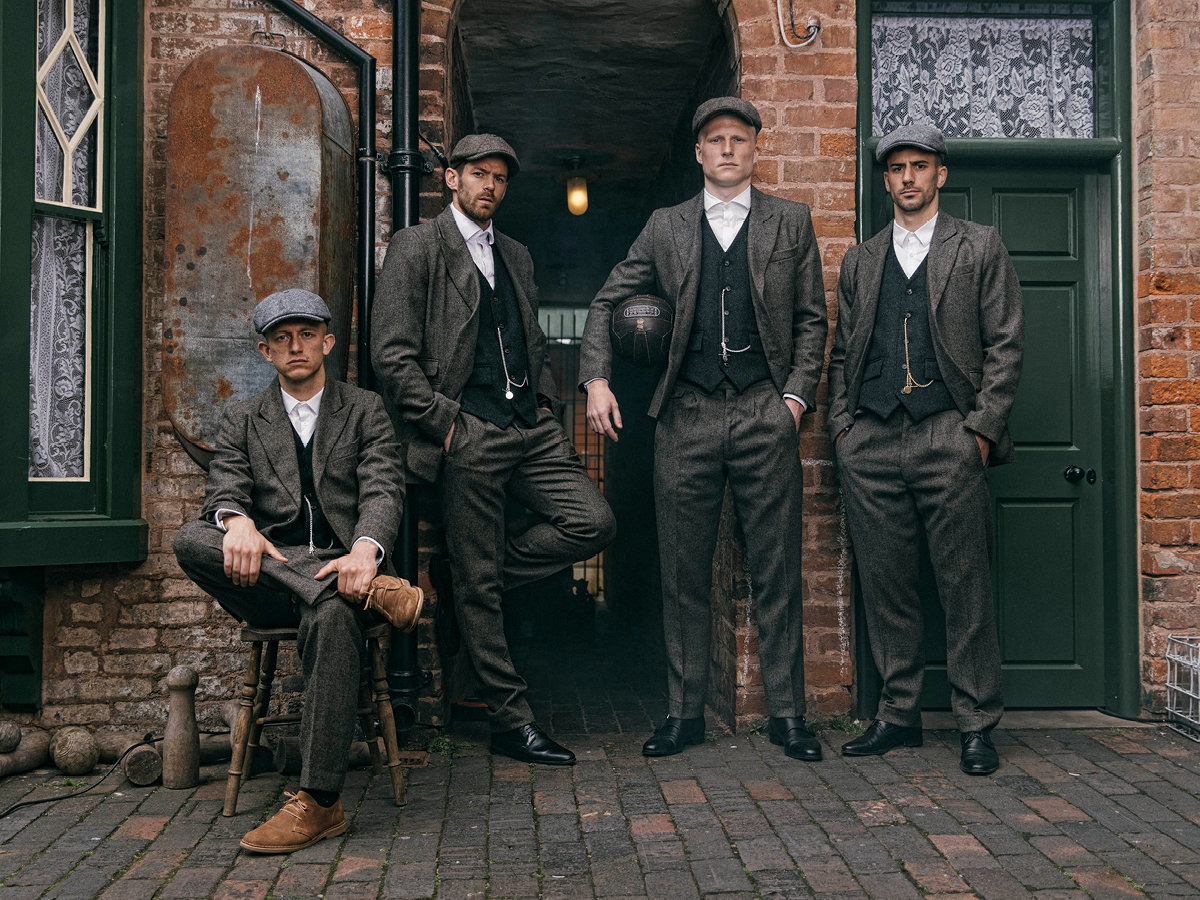 The Peaky Blinders' design avoids the Classic Style's flashier and more flamboyant aspects, making it ideal for inspiring modern fashion. The timeless monochromatic color scheme, delicate textures, and utility-focused accessories appeal to guys today.
Let's examine the gang's history, menswear trends, Peaky Blinders style, and how to copy it.
The Historical Peaky Blinders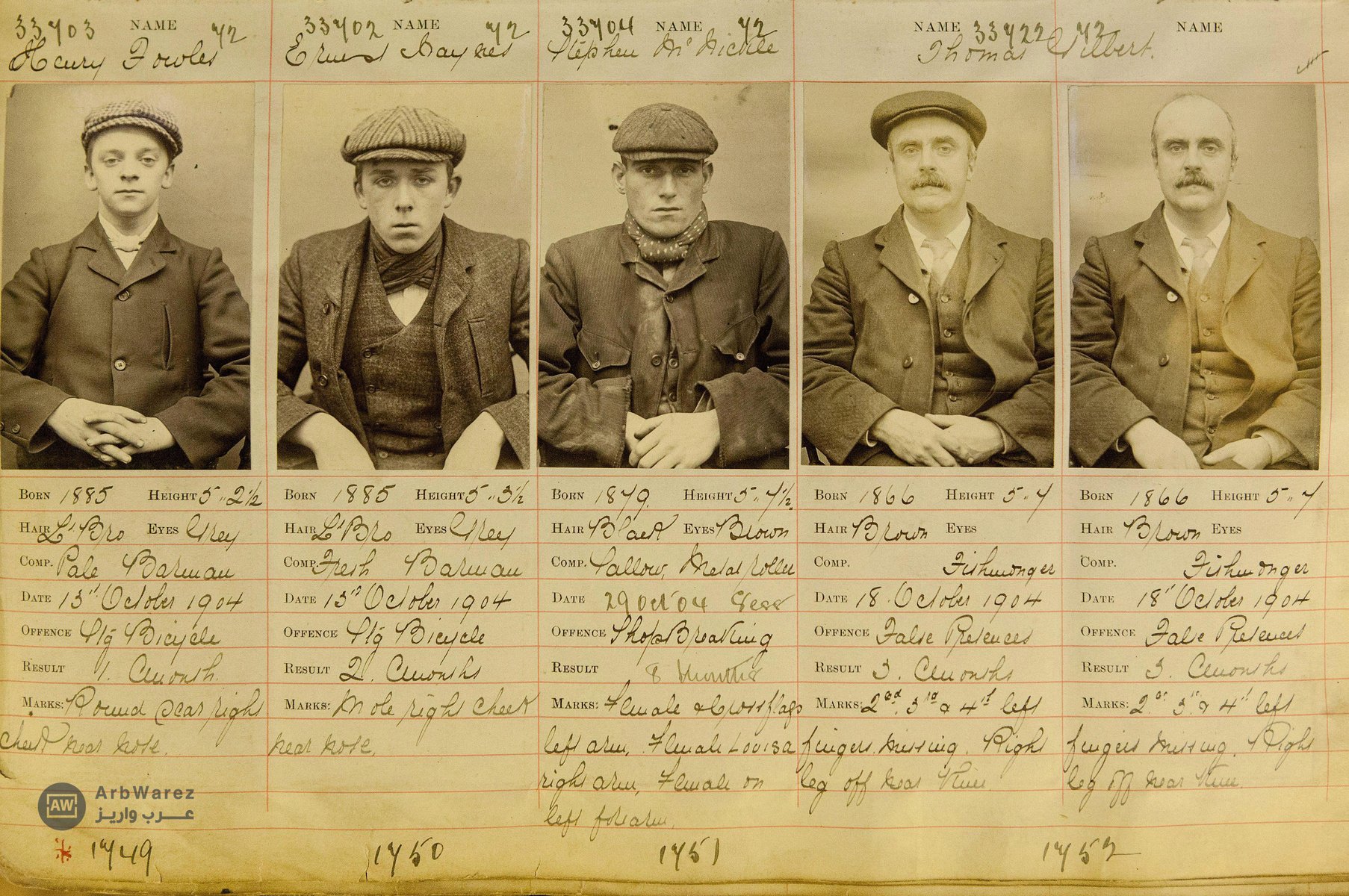 How Street Gangs like the Peaky Blinders Used Menswear
Street gangs have needed sophisticated ways to distinguish themselves from friends and foes without alerting authorities to their illicit activities. Street gangs identify themselves with subtle dress differences.
The Peaky Blinders, who operated in Birmingham, England from the late 1880s until the early 1910s, were famed for their fancy ties, brass buttons on their coats, bell-bottoms, and their namesake peaked caps. These marks helped the Peaky Blinders stand out in Birmingham's slums.
How the Peaky Blinders Got Their Name: Myths and Reality
The Peaky Blinders' name came from stitching disposable razor blades inside their headwear. Gang members may use their hats as weapons or head-butt opponents to cut their faces, blinding them with their own blood.
The genuine Peaky Blinders wore peaked caps, but disposable razor blades weren't sold until 1903, so they couldn't have named them.
While "Peaky" refers to the gang's headwear, "Blinders" may be a slang term for someone who dressed so flashily that he appeared blind. Thus, "Peaky Blinders" means "Peaked Cap Wearing Flashy Dressers," which fits this gang.
How Gangsters in the 1920s and '30s Really Dressed
Archival records and photos show how early 20th-century criminals dressed. Photographs, especially mug shots, show men's apparel for the first time.
Sydney Living Museums contains a stunning collection of mug photographs from Australian police archives. These photos show what males detained by law enforcement wore to court and prison.
You don't have to follow these men's lifestyles, but you can copy their style.
Historical Fashion Trends When Peaky Blinders is Set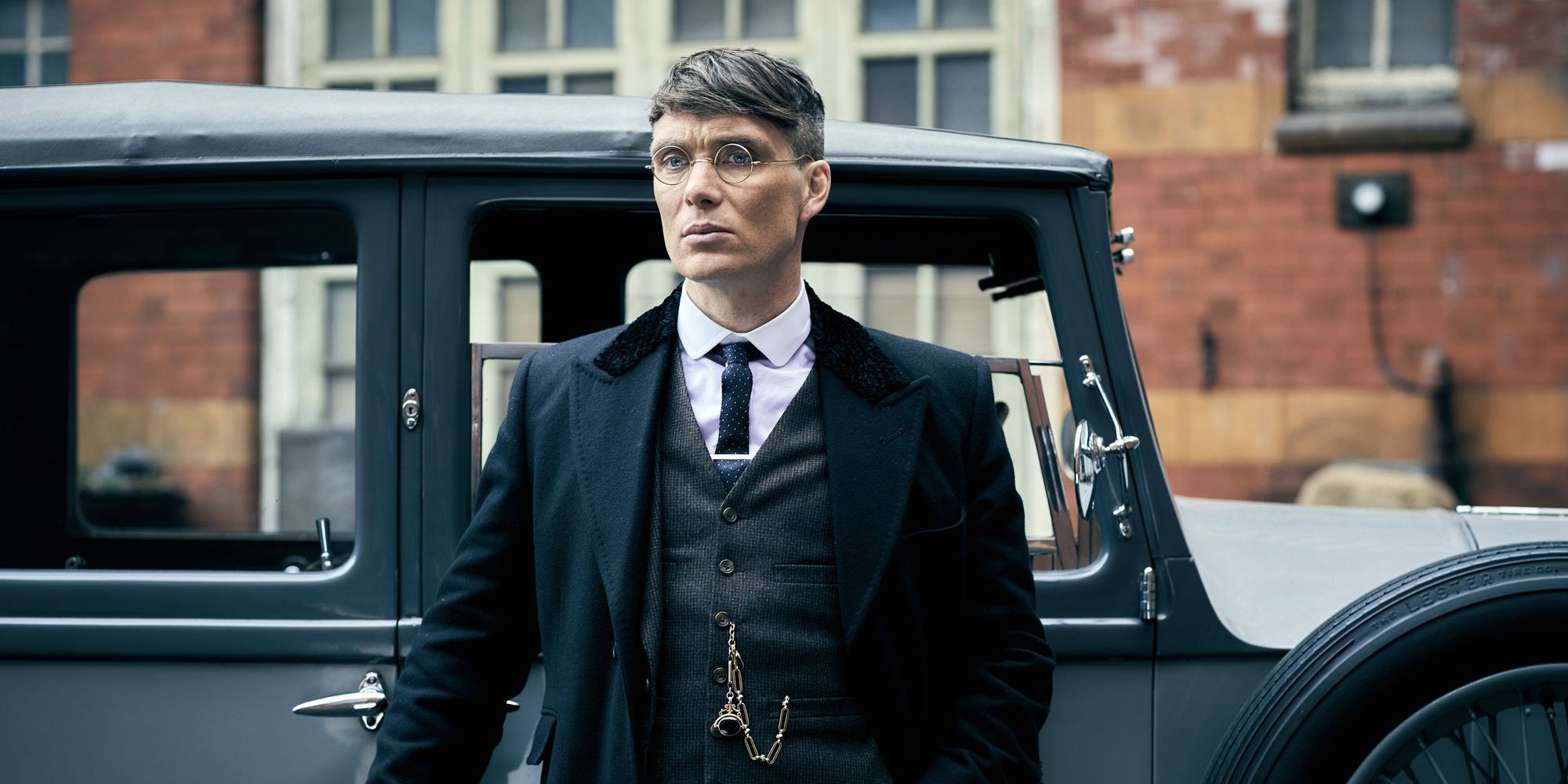 The Style of the 1920s: Classic Menswear is Born
The 1920s were a pivotal time in men's fashion. By the end of the decade, fashion had almost fully moved from Victorian to modern.
By the middle of the 1920s, tailcoats were rarely worn, and suits had a loose, draped style that lengthened the legs, compressed the waist, and highlighted the shoulders. Suits highlighted an inverted v silhouette that dominated menswear for most of the 20th century with a tighter fit.
Single-breasted waistcoats with pointy points. However, the three-piece suit was no longer required, and suits came in more colors, patterns, and textures than before.
The Style of the 1930s: Classic Menswear is Perfected
Peaky Blinders enters the 1930s and the Golden Age of Menswear, which defined current Classic menswear.
Bigger: 20s Suits Become 30s Suits
Twenties and Thirties outfits are often wide. Padding, cuts, and lapels are wider. Although the inverted v silhouette remained fashionable, fabrics were plusher and waist reduction was less.
The Thirties witnessed a boom in bold garment patterns like checks and plaid, which Peaky Blinders protagonists gradually incorporate into their ensembles.
Menswear's Breadth Rise: Double-Breasted Suits and Pleated Trousers
As expected, fullness favored double-breasted waistcoats and jackets. Pleated pants were also popular. In the Thirties, waistcoats, detachable collars, and day boots were less popular, but the patterns continued.
Wearing the Peaky Blinders Style Today
Despite the fact that nearly 100 years have gone, almost every piece of a classic 1920s and 30s (and Blinder's) clothing is still worn today, with the exception of the starched, removable shirt collars and the Albert watch chains.
How Characters Dress on the Peaky Blinders Television Series
The Basic Uniform: A Study in Working-Class Exceptionalism
Tommy Shelby, his brothers, and his workers wear three-piece suits, oxford-laced boots, newsboy caps, detachable collar shirts, and hefty overcoats. This style was modeled after working-class Englishmen.
The Peaky Blinders mostly wore black, simple clothes in the early seasons, but their suits and coats often had strange textures or weaves.
Peaky Blinders go from solids to 1930s patterns and stripes. However, suit material remains utilitarian, heavy-weight wool, appropriate for early 20th century wear-and-tear and Peaky Blinders' harsh lives.
Do not worry that copying Peaky Blinders' muted wardrobes will result in boring ensembles. Subtle texture and weave differences can provide visual appeal to muted materials.
Even when the Peaky Blinders can purchase beautiful fur felt hats, they preserve their newsboy caps. The Peaky Blinders adopt a '20s and '30s aesthetic into their gang's character by choosing this working-class headgear over more respectable hats like the bowler or, later in the series, the fedora. If you want to make headgear your signature, consider your individuality and expression.
Peaky Blinders' lower-class secondary characters wear collarless shirts because detachable collars were pricey. Symbolically or financially, several characters wear collars but no neckwear.
Peaky Blinders' style included a neckwear-less look with a noticeable brass or gold collar stud, but we don't recommend copying it today. In the series, more characters wear neckwear.
Peaky Blinders early on wore gold pocket watches with single Albert chains, tie bars, and rings.
Today, tie bars provide retro elegance, but pocket watches and chains should be reserved for formal daywear unless you want a more antique look.
Peaky Blinders add collar jewelry as the seasons and fashion change. Collar pins and bars stand out. These accessories subtly channel Peaky Blinders without looking dated.
Gold jewelry accessories contrast with Peaky Blinders' mostly dismal outfits.
Tommy and his family appear in Black Tie under unique situations in later episodes. Tommy and the Peaky Blinders often defy class norms, including wearing black gloves instead of lighter ones.
On his wedding day, Tommy Shelby wears his "Sunday finest" to show his working class roots.
How to Dress like the Characters from The Peaky Blinders
Dressing like Shelby or anyone else in his faction is much easier than some of the more daring suits and outfits worn by Harvey Specter, Hannibal, and even the cast of Downton Abbey. In its original form, the look is mostly suits, but the pieces can be worn with more modern clothes to make it more wearable and versatile.
Pair Neutral Tweed or Flannel with Faint Patterns
Forget about matching hues; the Peaky Blinders are all about monochrome clothes. Pair gray, blue, and brown three-piece suits with vintage stripes, houndstooth, light windowpanes, and thick glen checks.
Add a Heavy Overcoat
Tommy Shelby favors a black single breasted overcoat with a black velvet half collar and peaked lapels made of strong wool material. It looks like a chesterfield, except it lacks the notched lapels. This city overcoat does not look good with a tweed suit, but Shelby is a villain who deliberately disregards the finer standards of personal style, and his outfits reflect that.
If you want to recreate his style while staying within the parameters of Classic Style, we recommend going with gray, brown, or navy instead of dismal black. We've also discovered that a covert coat is a more unique option that also happens to be more adaptable.
Accessorize with a Tweed Cap
The Shelbys favor newsboy hats and flat caps, sometimes known as working man's hats. Today, these hats are still fashionable and are worn all year in a variety of colors, styles, and materials. As a result, the first distinguishing feature of a Shelby is a tweed cap, either in herringbone Harris tweed or grey Donegal tweed.
This hat type is ideal for the fall, winter, and spring seasons, especially as an alternative to the hair-crushing, boringly ubiquitous beanie.
Opt for Winchester or Solid White Shirts
When it comes to shirts, you'll occasionally encounter a white dress shirt with single cuffs for cufflinks and a firm, starched, white detachable collar. The Shelbys, on the other hand, are more frequently seen wearing various striped shirts. Although difficult to locate these days, British legal outfitters still sell these gorgeous striped shirts with detachable collars, and because they are such a unique item, you should absolutely purchase one. A shirt with an attached collar simply looks strange and will not suffice.
Add Black, Laced Boots
A pair of black above-ankle length captoe oxford type boots with leather soles is a must-have for a Peaky Blinders ensemble. If you want to mimic the real look, make sure they are not spit polished but rustic with patina and dirt.
Accessorize with Ties & Bow Ties
Arthur Shelby occasionally wears nicely patterned English silk bow ties. Tommy wears a tie on a frequent basis throughout the series. He wears solid grenadine ties, knit ties, and solid silks in the early seasons. Later seasons, he began to wear the enormous neats that were popular in the 1930s. Wearing a three-piece suit sans neckwear is Peaky Blinders style, but it will frequently make you look too unique or like a Tommy Shelby cosplayer nowadays, therefore we propose you wear neckwear that harkens back to the classic style of the early twentieth century.
Consider the Peaky Blinders haircut
Many people believe that the undercut hairstyles worn by the Peaky Blinders are historically wrong. However, as the photographs above show, this hairstyle was rather prevalent in the early twentieth century and was likely popular because it was simple to trim and style. If you believe this hairstyle could work for you, check out our video on how to style it.