When it comes to casual attire, there is nothing better than a hoodie! You probably already have a few of the comfortable everyday staples in your closet. It's appropriate for almost any non-formal occasion.
Are you rushing between your government and biology classes on campus? Get yourself a hoodie! It's after dinner, and your gorgeous pup Chewy begs you to take him for a walk. Put on a hoodie! Or you're getting a late start to your Saturday morning after an even later conclusion to your Friday night (whether hanging out with pals or binge watching a new Netflix series, there's no judgment here), and your favorite coffee shop across the street is screaming your name? Splash some water on your face and pull up a great cozy hoodie (my fave in terms of comfort)!
In today's hectic world, we should all dress comfortably until the situation requires otherwise. There's no need to avoid the everlasting hug that is a hoodie until absolutely necessary. The all-season outerwear with a handy hood is not only straightforward, but also spectacular. But, obviously, when the circumstance calls for a change, we must comply. What's a few hours of scratchy fabric to attend your sweet cousin Julie's autumn wedding? The memories, from cousin Julie's smile to Uncle Mike's signature dance routines, are well worth your minor discomfort!
But, as much as we all like comfort, we don't want to appear to be overly so. Coming across as excessively relaxed gives the impression that you don't care. With, because you only get one chance to make a first impression, simply not caring about your look is a fashion faux-pas, a style no-no, much like socks and sandals.
So, how can we dress up a dressy hoodie? There are numerous solutions open to you, including color-coordinating your hoodie and footwear, sourcing hoodies in exciting patterns and colors, and even the age-old fresh press (who doesn't enjoy ironed clothes?).
But if you really want to improve your look and avoid sacrificing comfort for style, you should do something that no one else is doing but that everyone will emulate once they see how awesome you look.
The major hint? The hoodie strings should be tied! Yes, the secret to sticking out in a crowd and impressing the public at your most casual lies in the small companions of what gives the "hoodie" its name: the hoodie strings! So, if you have any doubts, trust Teeanime!
10 Stylish Hoodie string Knots you can try Today
In just a few seconds, you can add beauty and intrigue to your look by tying your hoodie strings in one of the 10 innovative methods shown below! Find a style that fits for you, and with a little perseverance, you'll be rocking a new and unique look to your old favorite in no time!
1. Flower Power –
A little twist and pull, and your hoodie strings will have two identical flowers, giving you a charming look.
2. Knotted Vine –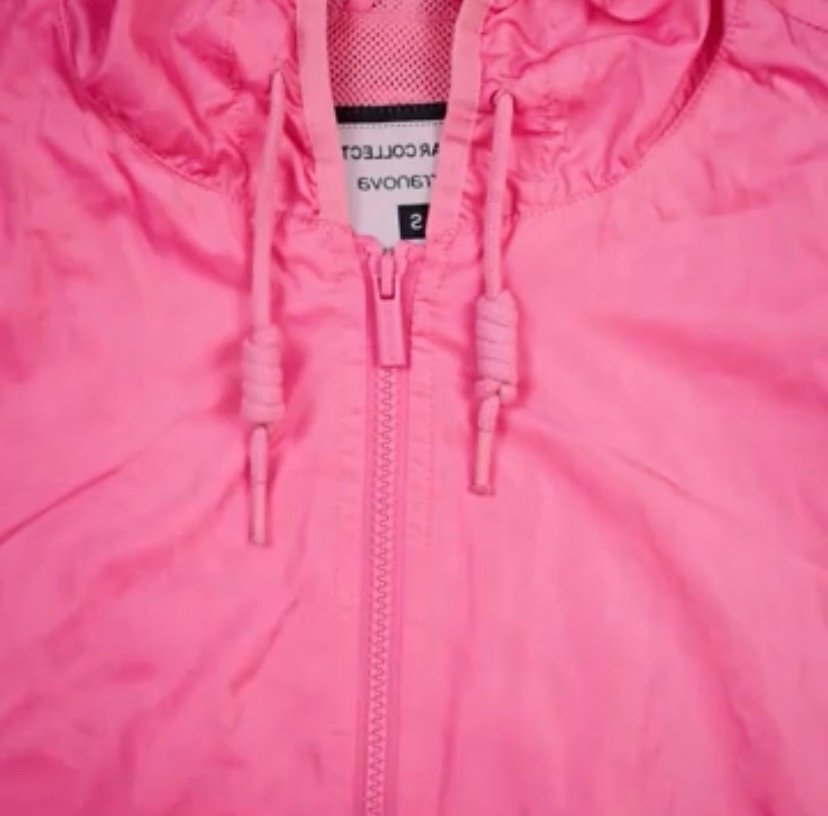 A compact knot technique that elevates your traditional hoodie staple to current and fashionable status.
3. Duo Bow –
These duo bows add a preppy feel to the hoodie, which makes the overall look very sweet.
You can then match your duo bow-tied hoodie with a pair of sneakers (I personally recommend classic ones like these Skechers sneakers) to give a trendy look.
4. Knotted Loop –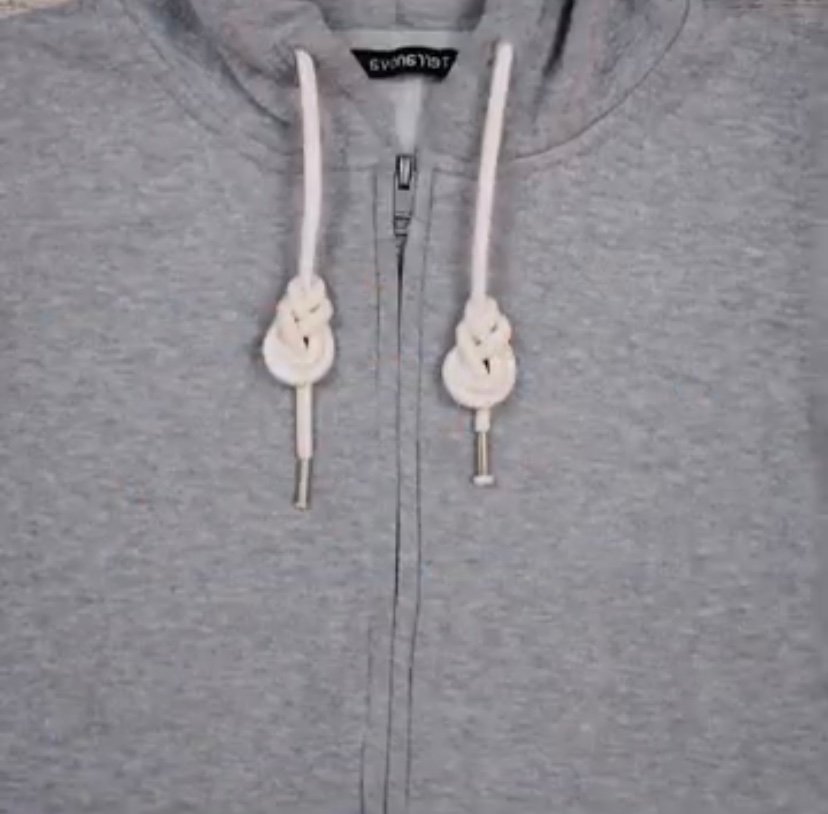 Add shape and dimension to your look with a hoodie string style that exemplifies both.
5. Single Bow –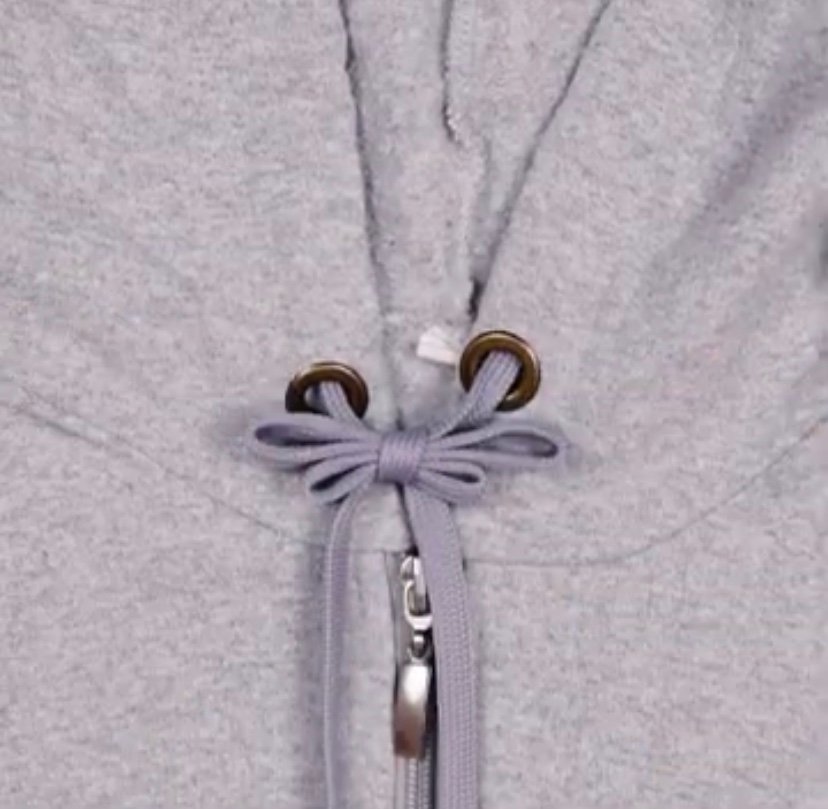 This style, which provides a formal air to a relatively casual piece of outerwear, is known as sophisticated. To achieve a classy decent look in the outdoors, try this or this hoodie with a matching hoodie string tied as a single bow.
6. Cool braids –
This appearance is quite versatile and complements a wide range of personal preferences, from sporty to classic to futuristic.
7. Cubic Tie –
A simple yet unique cubic tie for a look that is fun and interesting.
8. Loop Bow –
This style is looser than the Duo Bow and sticks out with its significantly oversized loops, making it less formal and more enjoyable.
As previously stated, you can attempt This or this hoodie with a similar hoodie string knotted as a loop bow for a nice decent look outside.
9. Classic Bow –
This is probably the easiest to replicate and a very classic tie style that you'll rapidly master.
10. Four Leaf Clover –
Fill your days with good fortune with this clever tie style that is highly joyous and vibrant.
And a Bonus Look!
11. The Pretzel –
A one-of-a-kind tie style with a sleek geometric pattern that is sure to impress. As seen in the photographs, it can be worn single or double!
These are a variety of whimsical to traditional styles that are sure to please everyone!
So, How to tie the above 11 Hoodie string knots?
Follow along with the "5-minute Crafts" YouTube video for complete instructions on how to make these looks yourself! They explain in detail how to loop and where to swoop to make some great styles with hoodie strings. That video has all of the looks shown here. The best part is that the looks are shown in order, so it's easy to find your favorite.
You could try a different pattern every day of the week because there are so many to choose from. It has never been easier or more fun to find your own style and add a little edge to your signature look. So start practicing, and tell us in the comments what your favorite way to tie a hoodie string is.