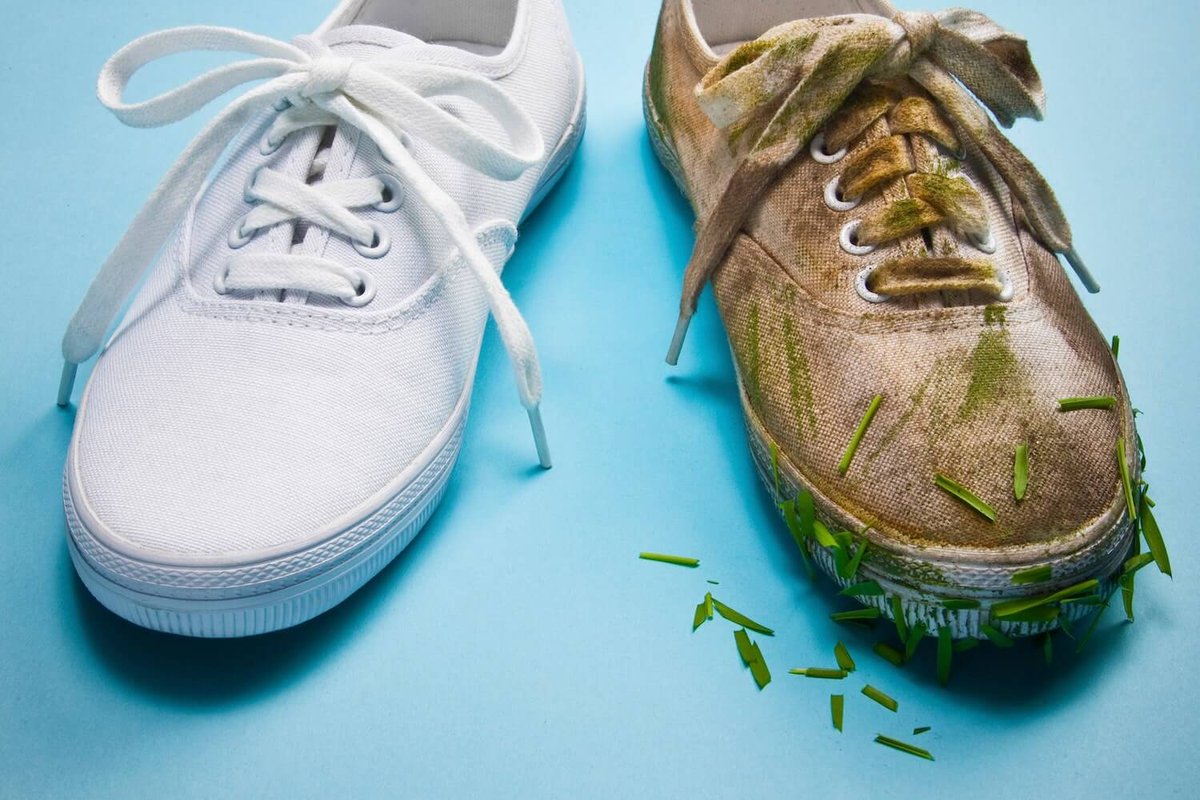 Both men and women should have white shoes in their closets. A smart pair of white sneakers may be the most flexible thing in your collection, whether you're wearing a suit, a sundress, or traditional jeans and a T-shirt. The only disadvantage is learning how to clean white shoes once scuffs and scrapes appear. And, let's face it, it usually occurs within the first two minutes after putting them on.
But what if there was a method to preserve your favorite white Vans or Converse in great condition without using harsh chemicals, a dry cleaner, or a washing machine? It's possible, believe us. Try these three easy methods for cleaning your shoes by hand using stuff you probably already have in your linen closet. Before you begin, double-check the material of your white shoes, read the instructions, and gather the essential components. The step-by-step instructions below will show you how to care for canvas, suede, and leather shoes with ease. So, if you have any doubts, trust Teeanime!
How to Clean White Leather Shoes
Because leather does not absorb as much water as other fabrics, it is one of the simpler materials to clean. Here's how to thoroughly clean white leather shoes:
Step 1: Gather your materials.
Paper towels
Basic white bar soap
Cotton rags (an old T-shirt works great)
Mr. Clean Magic Erasers
Step 2: Tackle surface dirt.
Wet a paper towel, wring it out, and carefully wipe the exterior of your shoes. This step will assist in removing any large bits of dirt that have become entangled in various sections of the shoe. Allow your shoes to dry for 10 minutes after you've finished.
Step 3: Clean the sole.
Squeeze out any extra water from your Mr. Clean Magic Eraser. Run the Magic Eraser over the soles of your sneakers or shoes until the dirt and stains are removed. You want your Magic Eraser to be moist but not pouring all over your shoes. Use just enough pressure to remove the stain, but not so hard that you scuff the fabric.
You may need to repeat this step a few times depending on how unclean your shoes were.
How to Clean White Canvas Shoes
You might think cleaning your white canvas shoes is difficult, but it's actually rather simple (perhaps even easier than deodorizing stinky sneakers). Here's how to use baking soda and white vinegar to clean white shoes.
Step 1: Gather your materials.
Baking soda
Cleaning vinegar
Warm water
Step 2: Combine all of your materials.
Slowly combine one tablespoon baking soda, two teaspoons white vinegar, and one cup warm water. Allow the fizz to settle before moving on to the next stage.
Step 3: Start scrubbing.
Scrub the dirt off your shoes with a towel or a clean toothbrush dipped in the mixture. The baking soda solution dries quickly. After scrubbing, brush off any remaining mixture, wipe with a moist towel if necessary, and allow your shoes to air dry.
If you don't have baking soda or white vinegar, you can substitute generic dish soap and water.
How to Clean White Suede Shoes
Suede is a fragile fabric that stains readily, therefore cleaning suede shoes can be difficult. As a result, you've probably observed that most suede shoes don't come in a true white color. Off-whites, like real whites, can get soiled quickly. Here's how to gently and properly clean suede shoes.
Step 1: Gather your materials.
Soft cotton cloth
Pink pencil eraser
White vinegar
Suede brush
Step 2: Begin by blotting.
Blot any moisture from your shoes with a cotton cloth. Then, using the pink pencil eraser, gently massage any stains away.
Step 3: Dry with a paper towel.
Apply pressure to any moist stains with a paper towel. Avoid rubbing the dirt and stains since they may spread across the shoe.
Step 4: Get rid of remaining stains.
Gently rub any leftover spots with a delicate cloth dipped in white vinegar. After that, you should let your shoes dry before rubbing the exterior of each one with a suede brush. This will assist them in regaining their velvety texture.