When it comes to selecting a watch, keep in mind that one size does not fit all. As a result, when searching for a timepiece, you must understand how to choose a watch that is appropriate for your wrist. While there are no hard and fast rules or calculations for the ideal size or form for your frame, there are some guidelines you can follow to guarantee you end up with a balanced and proportionate piece. To begin, your watch should be comfortable on your wrist, tight enough not to move about but not so tight that it digs into your flesh. Other considerations to consider include the case size, band width, and design. It may sound hard, but picking the right watch for your wrist size is easier than you think, and Teeanime can show you how.
What is My Wrist Size?
Before you can locate the correct watch for your wrist, you must first determine the size of your wrist. Which watches look best on you will depend on whether your wrist is very thin, slender, medium, or thick. As a result, determining which of these categories you belong into is an important component of selecting the best watch for your wrist. Once you've determined your wrist size, you'll be able to select a timepiece that both looks and feels wonderful. Knowing your size is also quite useful if you like to shop online because you'll be able to get a style that fits perfectly without having to try it on. It may also assist you in narrowing down your design options. If your wrist is tiny, for example, you might choose to go with a classy dress watch. A sports watch, on the other hand, may be a more flattering choice if your wrist is thick.
How to Measure Your Wrist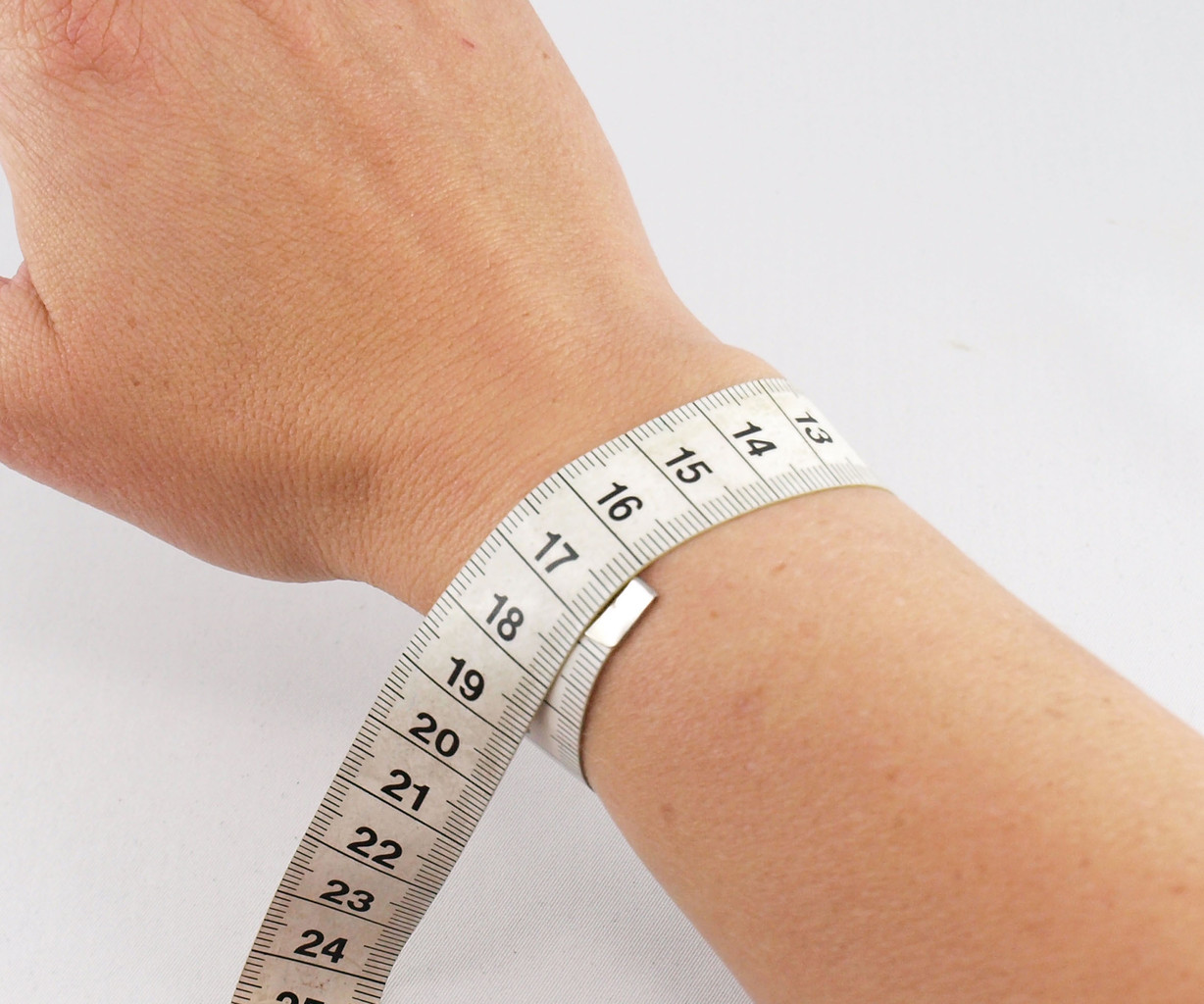 Take a strip of paper or a measuring tape that you can bend.
Wrap it around your arm where your watch band would normally sit, which should be just below the wrist bone.
If you are using a strip of paper, take a pen and mark the spot where the end meets itself.
Take the paper out of its wrapping and lay it flat next to a ruler. Make a note of how long it is.
If your wrist is between 14 and 16 cm, it is very thin. 16–17 cm is a slim wrist size. A medium wrist is 17cm to 18cm, and a thick wrist is over 18cm.
Things to Consider When Looking for the Right Watch
When you're shopping for the perfect watch for your wrist, you must think about the key elements. The case diameter, case thickness, band width, band material, and watch details are all essential features that you should utilize to find the right timepiece.
Watch Case Diameter
The case diameter is a crucial factor when buying a new watch because it attracts the most attention. In general, men's watch diameters range from 38mm to 46mm. Anything outside of this range tends to appear too little or too huge. Use your wrist measurement to determine your optimal size within the range. If your wrist measures 14cm – 18cm, choose a small or medium watch with a diameter of 38mm, 40mm, or 42mm. If your wrist is 18cm or longer, go for a larger casing, such as one that is 44-46mm.
Watch Case Thickness
The thickness of the casing should be your next consideration. In general, case depth should be proportionate to case diameter. As a result, the thickness should grow in proportion to the diameter. If you follow this criteria, you'll be able to choose a watch with the most attractive thickness for your wrist, as long as the diameter is appropriate for you. A watch with a diameter of 38mm to 42mm will typically have a thickness of 7mm. Those 44mm and up will be roughly 9mm thick or more.
Watch Band Width
Most well-proportioned timepieces have a band width that is half the diameter of the case. As a result, if your watch has a 42mm case, the band width should be 21mm. Of course, this is only a guideline, and many men prefer a larger or thinner ring based on their preferences.
Watch Band Material
The material of the band is just as crucial as the width when choosing the appropriate watch for your wrist. Metal bands look best on larger wrists since they are heavier and thicker than leather or material bands. However, this might be a question of personal preference, and thin metal bands, such as Milanese types, can be found.
Watch Details
When purchasing a new watch, details such as markers, hands, subdials, and crowns should be considered. The size and prominence of these aspects can readily influence how huge a clock appears to be. As a result, men with narrow wrists and smaller timepieces appear best with simple features, whilst men with larger frames and designs look better with more dominant elements.
Choosing the Right Watch for Your Wrist size
You'll be able to select the appropriate watch to flatter your frame once you've determined the size of your wrist and crucial features. Simply follow this guide, and you'll soon be the proud owner of a new wristwatch that looks proportional and attractive on your arm.
Very Thin Wrists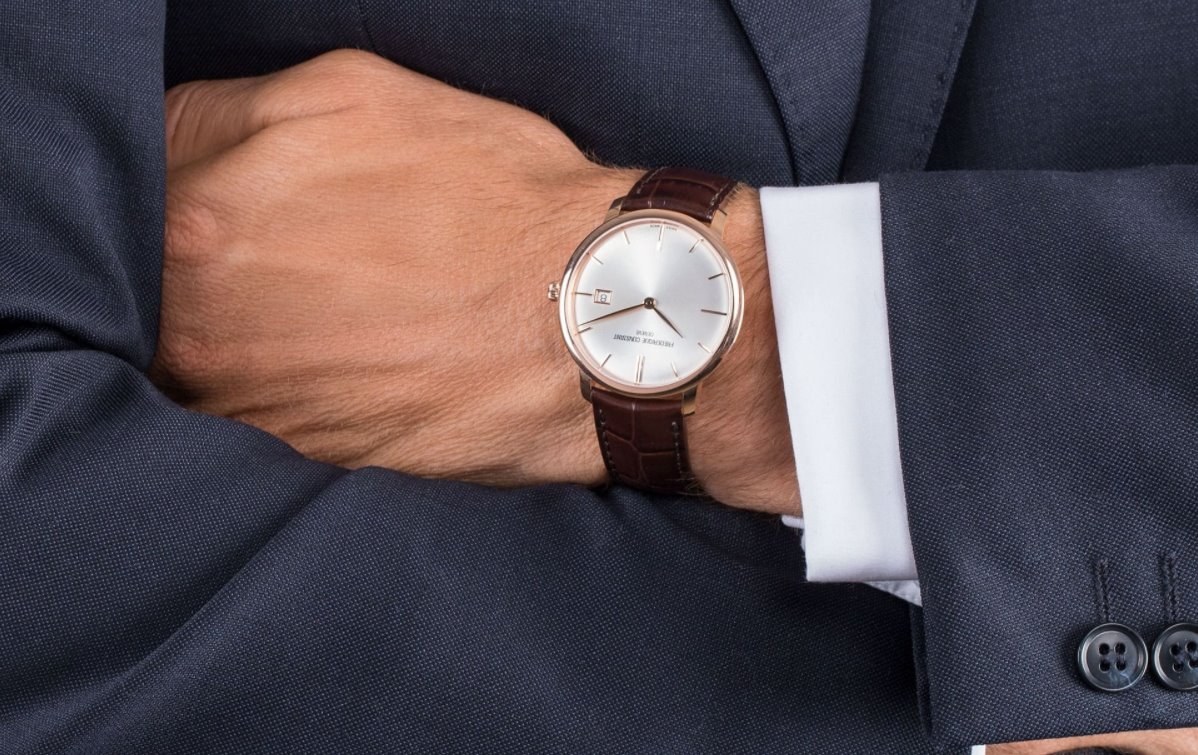 If you have a thin wrist, it's critical to consider dimensions while buying for a watch. Begin by trying on various timepieces and evaluate how each one sits on your wrist and appears. Then, avoid something too large and thick, as it will overpower your slender wrist and seem weird. Also, anything huge will have difficulty fitting neatly under a slim shirt cuff, so stick to modest and slender designs. A 38mm watch is typically the best fit for men with very narrow wrists. Although its diameter appears modest in comparison to other men's watches, it will give you a balanced appearance. Just make sure to choose a design that complements your wrist size, such as a classy dress watch.
Slender Wrists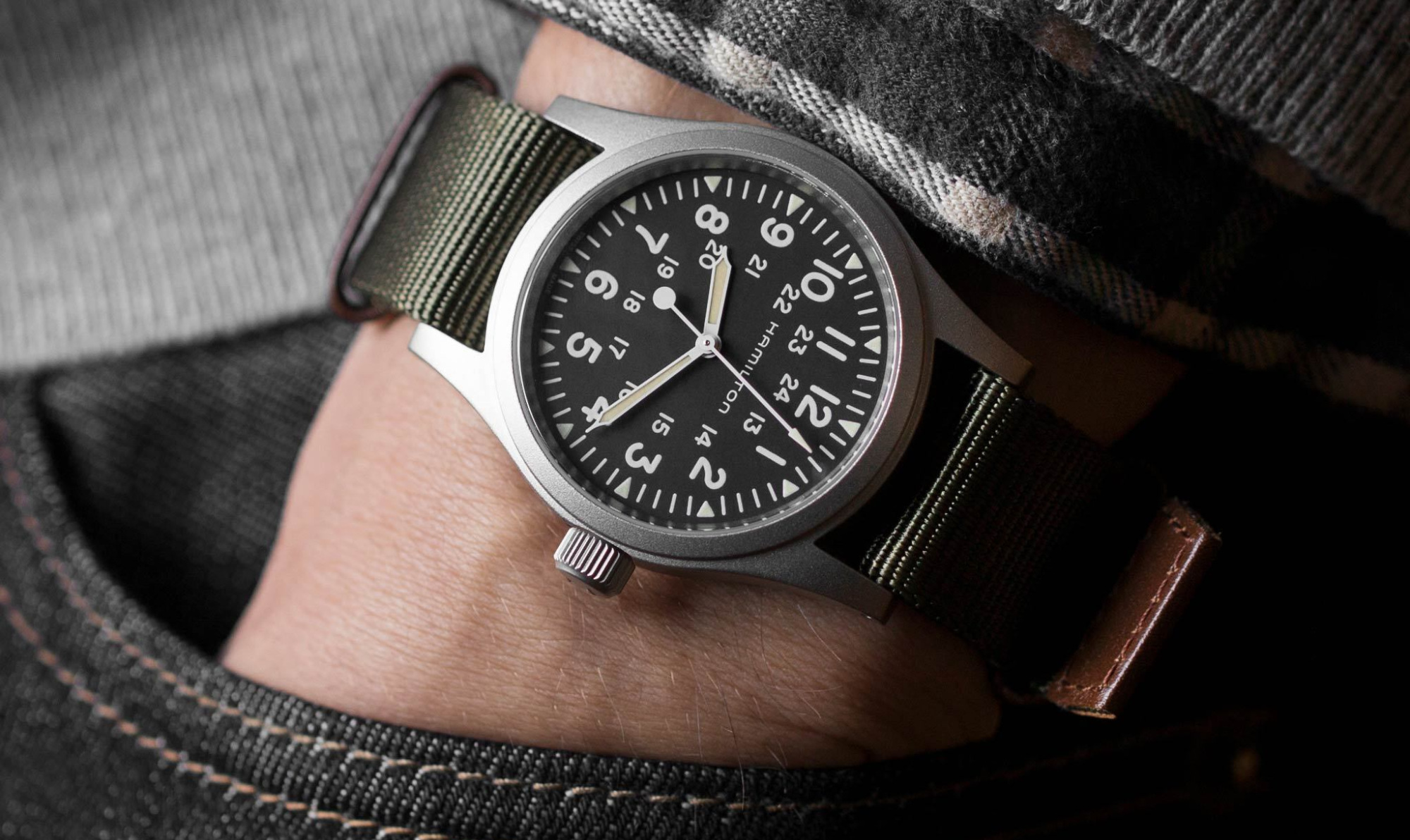 If you have a slender but not little wrist, consider a watch that is slim and stylish without being dainty. To get this look, look for a timepiece with a thin casing and an average diameter. A 40mm design will be perfect for narrow wrists and will sit nicely. When it comes to the thickness of the case, keep it at or below 8mm. Anything larger than 8mm may protrude too far from your wrist, giving the impression of being thick and overbearing. When shopping, keep the overall design of the watch in mind. Slim bracelets complement slim clocks, which are suitable for slender wrists. As a result, a leather strap or Milanese bracelet is most likely your best option. Because of its basic design, a minimal dial that is devoid of clutter will look best on slim wrists.
Medium Wrists
Gents with medium-sized wrists should count themselves fortunate. Because their frame is in the middle of the range, they can wear a variety of watches. Having stated that, certain designs will always appear better than others. So, if you have a medium wrist, try to avoid watches that are either too huge or too small. A watch with a diameter of 42mm, for example, will fit your wrist best and create a charming appearance. Although the size may limit your options, you can feel free to try out other ideas. A medium wrist may wear a variety of bracelet and face styles, so choose ones that appeal to you. You can choose between a bulky watch with a metal clasp band and a thinner model with a leather strap.
Thick Wrists
A thick wrist necessitates a hefty watch, but don't go overboard. Finding a timepiece that fits your frame does not imply buying the biggest one on the market. Instead, try to strike a balance between size and elegance. Begin by selecting a clock with a 44-46mm or slightly bigger case. This ensures that the watch is proportionate to your wrist and does not appear too small or huge. Then, choose your favorite style. Sports watches look great on large wrists, but don't rule out alternative styles. Just make sure the timepiece you purchase is thick enough and in the right style. Take special care with the face. When paired with a large case, a simplistic dial can appear barren and empty, while one with additional functions and a few sub-dials looks great.
How to Choose a Watch for Your Wrist Size
If your wrist is thin, choose a watch with a small face and a thin band.
If your wrist is big, choose a watch with a big face and a wide band.
Thin bands and bracelets, like Milanese and leather styles, look best on thin wrists, while thicker metal clasp styles look good on larger wrists.
If your wrist is small, choose a watch with a simple design. If your wrist is big, choose one with a busier face and more functions.
Keep in mind that a case thickness of 6–8 mm is best for thin wrists, 8–12 mm is best for medium wrists, and 14–18 mm looks best on thick wrists.
FAQs
What is a good size for a men's watch?
The ideal size for a men's watch is one that fits your wrists and overall frame. In general, the larger (in both thickness and case size) the watch, the thicker your wrists. Men's watch case sizes typically range from 38mm to 46mm, with case thickness ranging from 6mm to 18mm. Of course, the watch's style should still be evaluated. Dress watches, for example, should be smaller and slimmer than your regular watch.
Is a 40mm watch too small for a man?
What size Apple Watch for men?