If you want to start a career in fashion, you need to know how the fashion industry works. Whether you're worried about how the fashion industry affects the environment or just want to know how clothes are made, this article will explain it all.
Creating fashion takes a lot of work. From making fibers that are turned into different types of fabric to designers and fashion merchandisers selling the designs, the fashion industry is worth billions of dollars.
So how does the fashion industry work? Go with Teeanime for all your doubts!
Jobs In The Fashion Industry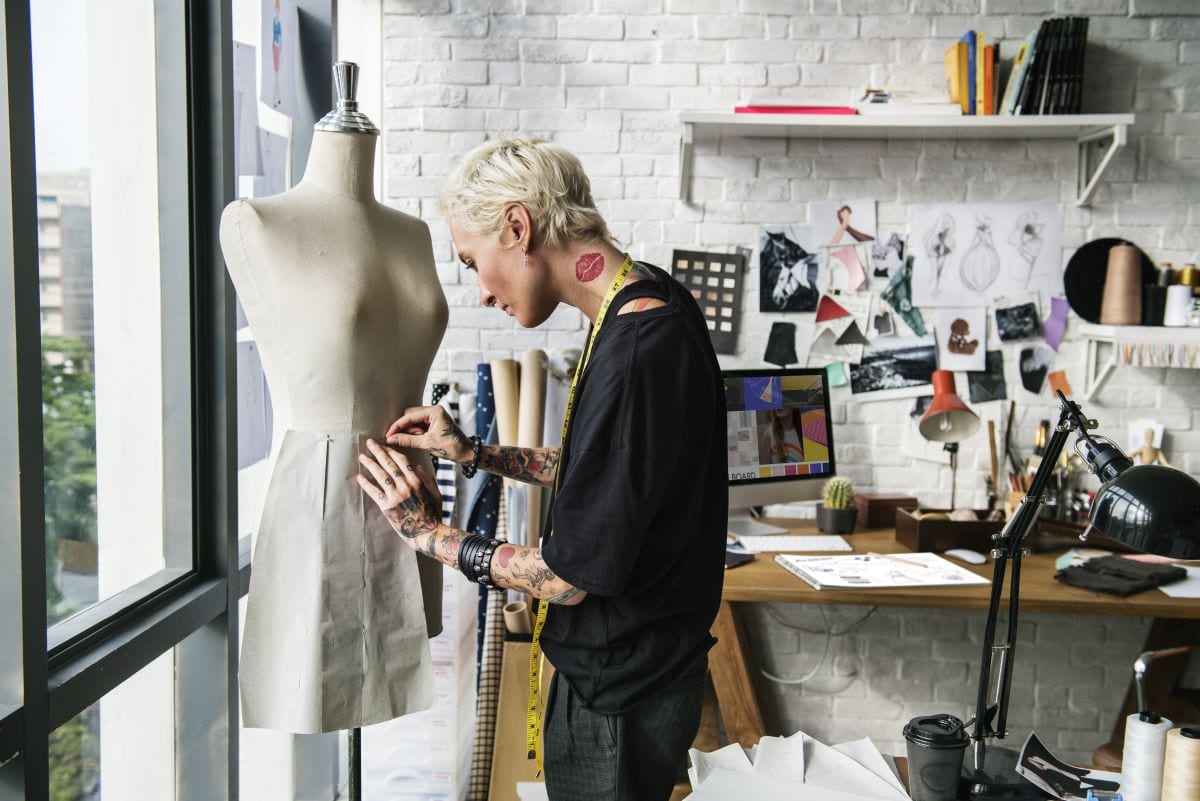 First, let's take a look at the jobs in the fashion industry. When you see this list, I think you'll be surprised to learn that the fashion industry is not only one of the most profitable, but also one of the most harmful to the environment.
I'll start with the farmers who grow the natural fibers that are used to make fabrics and go all the way to the person selling you that fashion item:
Farmers (of natural fibres like cotton, wool and linen)
Fibre processing (developing the natural fibres, creating the man-made ones)
Trend forecasters
Textile designer (dyeing, weaving and knitting)
Fashion designer
Pattern cutters
Graders
Seamstresses
Fashion illustrators
Fashion photographer
Fashion buyers
Fashion merchandisers
Fashion stylists
Fashion marketers
Fashion sales
That's only 14 "people" who will work on making something as simple as a shirt.
Fashion Industry Career Options
The above list demonstrates how many distinct fields of job exist in the fashion industry. Design, wholesale buying and selling, production, merchandising, styling…
The list is extensive. So, what exactly do they do? Let's take a closer look at each!
Farmer
When I mention farmers, I'm referring to people who are at the beginning of the natural fiber process. Cotton or flax farming. Taking care of sheep for wool production.
Farmers are the starting point for the entire fashion production line.
Fibre processing
Learn how cotton is turned into fabric and how man-made and synthetic fibers are made. This is the next step in the fashion production line.
This includes spinning fibers so that they can be knitted or woven later.
Trend Forecaster
Predicting trends is a big business. WGSN is one of the best at predicting trends, and they come up with color trends years before a new fashion line is made.
Textile Designer
There are many different kinds of textile design. There are both 2D textile designers who draw designs in a sketchbook or on a computer and 3D textile designers who knit, weave, or print their designs by hand.
Some jobs that fall into this area are:
Surface print designer
Weaving designer
Knit designer
Embroidery designer
A textile designer will be an expert in one of the above, but they will also know how textiles are made in general, including dyeing, yarns, and different types of fabric.
Fashion Designer
A fashion designer is someone who makes clothes, either in two dimensions or in three.
If they are designing for the ready-to-wear market, they will probably work with a certain "type" of garment:
Separates
Tailoring
Outerwear
Sportwear
Occasionwear
And more…
Or, they might work for a high-end fashion house or start their own fashion brand and design the whole collection each season. If this happens, they might:
Create moodboards to help keep the collection consistent with an overall theme or aesthetic
Design 2 dimensionally on paper / computer
Drape fabric to develop design ideas
Develop patterns
The fashion designer is often inspired by the textiles they find, but the textiles can also be designed and made to fit the fashion designer's vision. Pleating and embroidery are two examples.
If you're new to fashion design, you can learn about the basic rules of fashion design here.
Pattern Cutter
In the US and other places, they are called pattern makers. In the UK, they are called pattern cutters. The pattern cutter's main job is to take the fashion designer's two-dimensional designs and turn them into simple patterns.
They will start with the house block closest to them, if there is one. If there isn't one, they may use a pattern from a previous design to make a new one.
Sample Machinist / Seamstress
Once the pattern cutter has made a pattern, the sample machinist or seamstress needs to sew it into a basic toile so the fashion designer can see if the design is what they had in mind.
The first time, it will be sewn in a fabric with a similar weight, and then the sample fabric will be used.
Grader
After a sample of the design has been made and the final pattern has been made with any needed changes, it is graded for production. This happens after fashion shows, when people know how many items they need to sell.
Fashion Illustrator
Designers often draw their own collections or hire someone else to do it as part of the design process. Illustrations can be used in marketing because they show a design in a more creative and stylized way than a picture.
Fashion Photographer
A fashion photographer is used to accurately show the designs in the sales look book and on any online sales website. They are also used to create a "mood" by shooting the collection in a way that matches the designer's original vision.
Fashion Buyers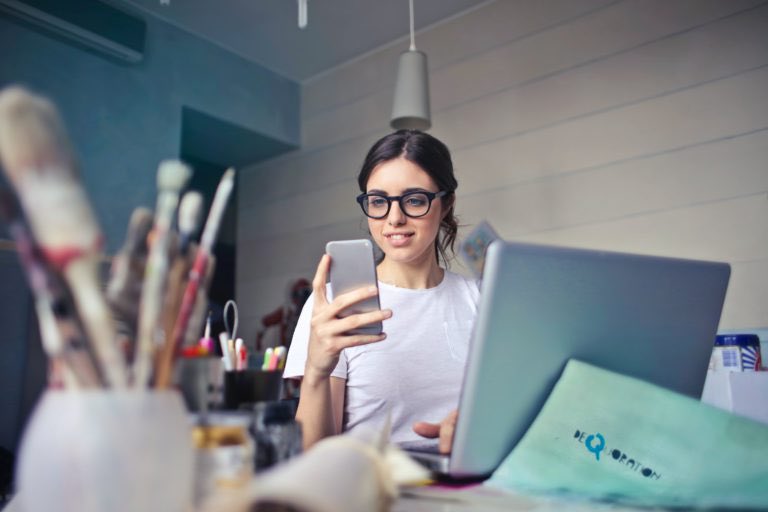 Fashion buyers will need to see a line sheet in order to place orders, whether the collections are shown at a fashion week or in a look book.
A fashion buyer knows what's in style and what season it is. They also have to stick to a budget and think about what their ideal customers want.
Fashion Merchandisers
If the collection is being sold to a store with multiple locations, a merchandiser will make sure that there is stock in the right store at the right time and will coordinate sales.
Fashion Stylists
A fashion stylist joins the line early in the design process and helps the designer style a collection. But they can also show up late and help style fashion for magazine shoots and other things.
Fashion Marketers
Marketing fashion is the key to getting people to know about it and buy it. A fashion marketer is in charge of everything from marketing campaigns and shows to marketing on social media.
Fashion Sales
Fashion sales are where the money is made, whether you're in charge of keeping an online sales channel up to date or selling directly to customers in a store or boutique.
The 'League' Of Fashion Design
Now that you have an idea of the different jobs in the fashion industry – and the list above is by no means complete! – let's look at how the fashion industry is divided by quality.
Couture
At the top of the 'league' is couture. Couture is the most expensive fashion – made by hand and made to measure, couture is something we all dream of owning a piece of.
Ready To Wear
In the UK,'ready to wear' refers to 'designer' names such as Peter Pilotto, Stella McCartney, and Christopher Kane, whereas'ready to wear' refers to apparel seen on the high street elsewhere in the world.
Fashion in this category that is regarded 'designer' is likely to be manufactured in locations where costs are higher and people are paid more reasonably. Fabrics are more likely to be of higher quality than those used in quick fashion, however this is not always the case.
Fashion Fashion
Fast fashion, often known as mass manufacturing, is fashion that is made in a short period of time, from design to floor, which can be as little as a few weeks.
Clothing in this tier is frequently cheaply produced, made of substandard fabrics, and discarded rather than fixed because it is so inexpensive to replace.
The Rise of Mass Manufacture
Fashion is now freely accessible to everyone in the twenty-first century. We may go to the mall or the high street and load up on the readily available selections from Topshop, Banana Republic, COS, and GAP. We no longer need to be wealthy or elite to afford something that makes us look or feel nice.
That said, I do not believe in mass manufacture or 'quick fashion'. High street businesses, in my opinion, wield far too much influence and money. They drive down overall pricing by threatening suppliers with contract termination. And we know that reduced high-street pricing encourage consumer demand.
In order to ensure that new fashion goods reach the high street as quickly as possible and at the lowest possible cost, overseas suppliers pay less and less to their workers in order to ensure that they remain profitable.
This cannot continue!
Designing Sustainably
So it's all about the design phase. If we start designing with sustainability in mind, we can give consumers solutions that are more moral and better for the environment.
We can reduce the amount of trash that ends up in landfills by making a system in which only the stock that is ordered is made.
If we try to make things out of things that already exist and reuse as much as we can, we are actively working to reduce our trash footprint and slow down or even reverse the damage that so much manufacturing does to the environment.
We can design in a way that helps the environment. The fashion industry can be better for the environment. It just depends on whether or not they want to be.
If you want to learn more about fashion design, I have some articles and an online program that will start in September 2022. Sign up and you'll be the first to know.