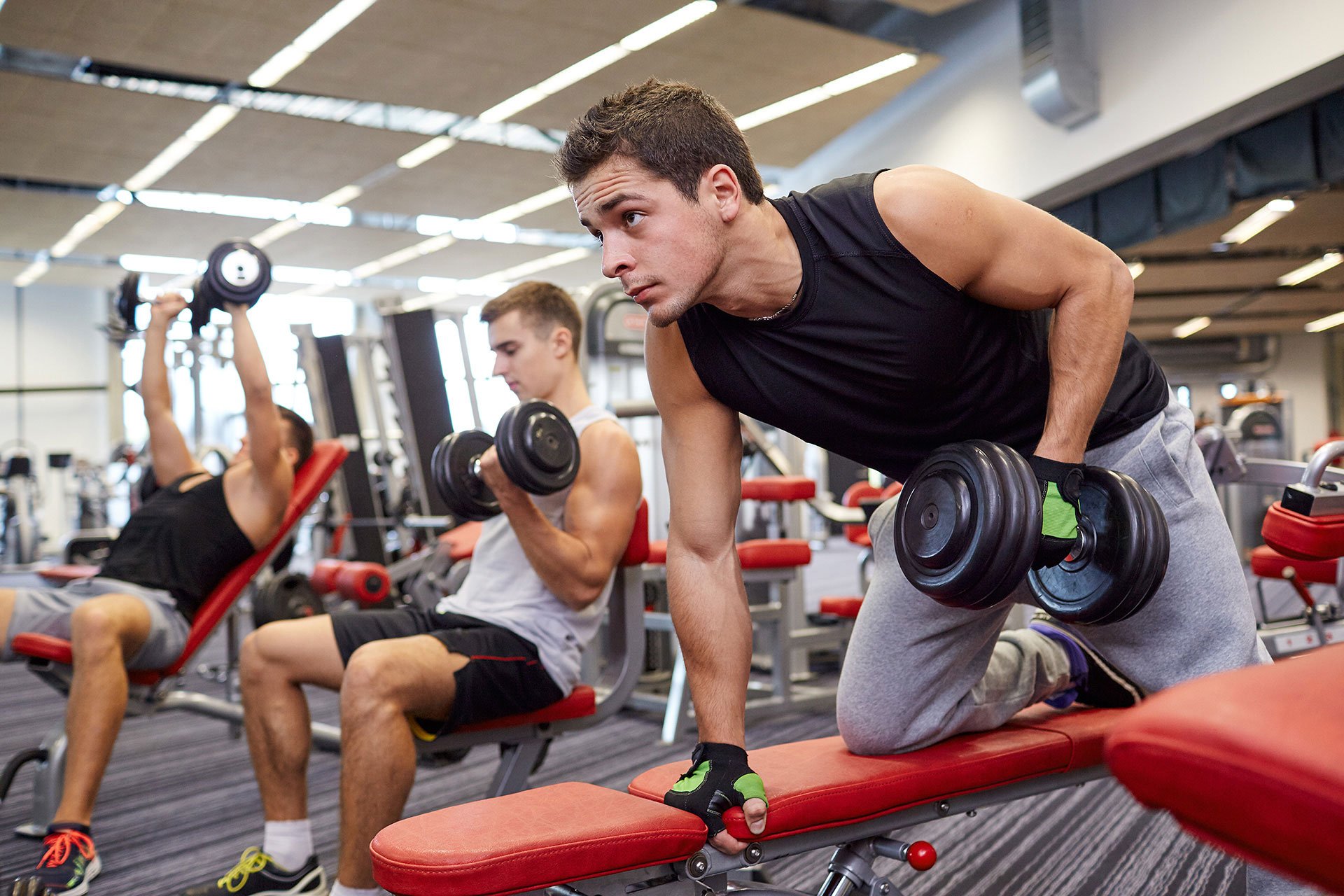 Self-care and self-love are not just for women; they are essential for men as well. So, it's time to throw out the clichés and stigmas associated with masculinity, and boldly display the candles and essential oils.
Self-care takes many forms and looks different for everyone. When we talk about self-care, the major goal we're actively attempting to attain is stress and anxiety reduction. We believe in not just living our best lives via exercise, but also in mindfulness and mental well-being.
It's never been more critical to take care of your mental health. Feelings like overload, anxiety, insecurity, or even negative body image are not gender-specific; they affect everyone, and it's past time we started normalizing them.
So sit back, relax, and maybe do some meditation because Teeanime is about to take you on a journey through 10 useful self-care techniques to ensure you're doing everything you can to live a healthy, happy, and satisfied life.
1. MOVE YOUR BODY
Many of us know that working out is not only good for our physical health, but also great for our mental health. When you exercise, your body releases endorphins, dopamine, norepinephrine, and serotonin. These neurotransmitters are very important for regulating your mood, making you feel better, and getting rid of stress.
Need some extra motivation to work out? Don't worry, we've got your back!
2. FUEL YOUR BODY WITH THE GOOD STUFF
A well-balanced diet supplements your exercise regimen and provides you with the energy you need to go through the day, making you feel good from the inside out. This includes consuming an abundance of vegetables, fruits, protein, carbs, whole grains, fiber, and healthy fats. Don't get us wrong: we enjoy a cheat day treat, but it shouldn't come with a side of guilt. Highly restricted diets frequently cause more psychological harm than good. Fill your body with meals you enjoy and crave – in moderation, of course.
Furthermore, if you prefer a beer (or a cocktail, we don't judge) or 15 on the weekend, it's definitely better to avoid binge drinking. The consequences of binge drinking include not only the conventional symptoms of a hangover, but also your mental health, including mood, energy levels, sleeping habits, focus, and memory loss.
3. GET YOUR SLEEP
Sleep is such an important role in overall happiness and wellbeing. We've all experienced how grouchy we can become when we don't get enough shut-eye. Adults should get between 7 and 9 hours of sleep per night. So put away your phones and screens at a respectable hour and wind down before going to bed. Evening routines can be an excellent method to hold yourself accountable. If you have difficulties sleeping in general, the Sleep Foundation has several suggestions:
– Make sure you have a decent quality mattress and pillow, as well as bedding (i.e. sheets and blankets) – Avoid light and noise disruption – Set a fixed wake-up time
– Incorporate sleep into your schedule – Avoid sneaky naps
– If you need to substantially alter your sleeping routine, do it gradually for the best results.
– Relax and disengage from electronic gadgets for at least 30 minutes before going to bed.
If you're still having trouble sleeping, it's advisable to get professional help from your healthcare provider.
4. SHOWER OR HAVE A BATH
It might sound funny because we hope you take a shower every day to keep yourself clean (especially after a next level sweat session). A long, hot bath or a steamy, refreshing shower, on the other hand, can make you feel very calm and comfortable. Hot showers also help the blood flow and relax muscles, joints, tendons, and other tissues.
5. READ A LITTLE MORE
Reading can be a terrific alternative to looking at a screen all night before attempting to get some rest. And there truly is a book for everyone – the genre options are limitless: fantasy, crime, romance, horror, self-improvement, humour, and so on. So, stretch your imagination and have some fantastic downtime while boosting your communication abilities.
6. WALK A LITTLE MORE
Get some fresh air and stretch out your legs. Walking is a great way to take some much-needed time for yourself, get some exercise, and clear your mind.
7. HANG OUT WITH FRIENDS & LIKE-MINDED PEOPLE
Setting up time with your friends or even just meeting up with them out of the blue is a great way to take your mind off the daily grind and check in on and help the people you care about. But it's also good to connect with people who share your interests and values, even if they aren't your closest friends and family. Spending time with people you get along with, even if you don't talk about your shared interests, helps to improve your overall mood and mental health.
8. PRACTICE POSITIVE SELF TALK & AFFIRMATIONS
We may all be hypercritical, so it's crucial to monitor your ideas and how they effect you. Stop and reset your thinking if negative thoughts arise. By using positive self-talk, you can change your mood. When you fail or are embarrassed by anything, think about how proud you should be to have tried it. Or use affirmations to reprogram your brain to believe in yourself and your abilities. Positive self-talk becomes second nature if you practice it regularly.
9. JOURNAL & SET GOALS
Journaling is a great thing to do, and there are no rules about how to do it right or wrong. It's just a place to write down all of your thoughts, feelings, and events from the day, good and bad. It's also a great place to write down your goals, make big or small life decisions, and even get over past hurts. Keeping a journal holds you accountable and gives you a central place to keep track of how your goals are coming along. People like Leonardo da Vinci, Albert Einstein, Nikola Tesla, and Ernest Hemingway all kept journals, so why not give it a try and see if it's for you?
10. TRY SOME MOISTURISER, ESSENTIAL OILS & HERBAL TEAS – NO ONE'S JUDGING
When something smells and feels good, you'll probably feel good mentally, too. Daytime is rough on your skin. Why not hydrate the body's largest organ? Occasionally diffuse essential oils. Essential oils can influence your limbic system, which affects emotions, behavior, scent, and memory. It also controls breathing, heart rate, and blood pressure. Finish with a soothing herbal tea. Some herbal teas contain l-theanine, which aids relaxation and stress alleviation. Chamomile, green, peppermint (for mood) and lavender teas are calming.