What Is a Crew Neck T-shirt?
By Teeanime. You probably don't think much about a white t-shirt when you look at it. After all, it's just a basic piece of clothing that you've probably worn your whole life, right? Crew neck t-shirts are an important part of everyone's wardrobe because they are easy to wear and can be worn in many different ways. In this guide, you'll learn what a crew neck t-shirt is, its history and where it came from, and when and how to wear one correctly.
THE HISTORY OF THE CREW NECK T-SHIRT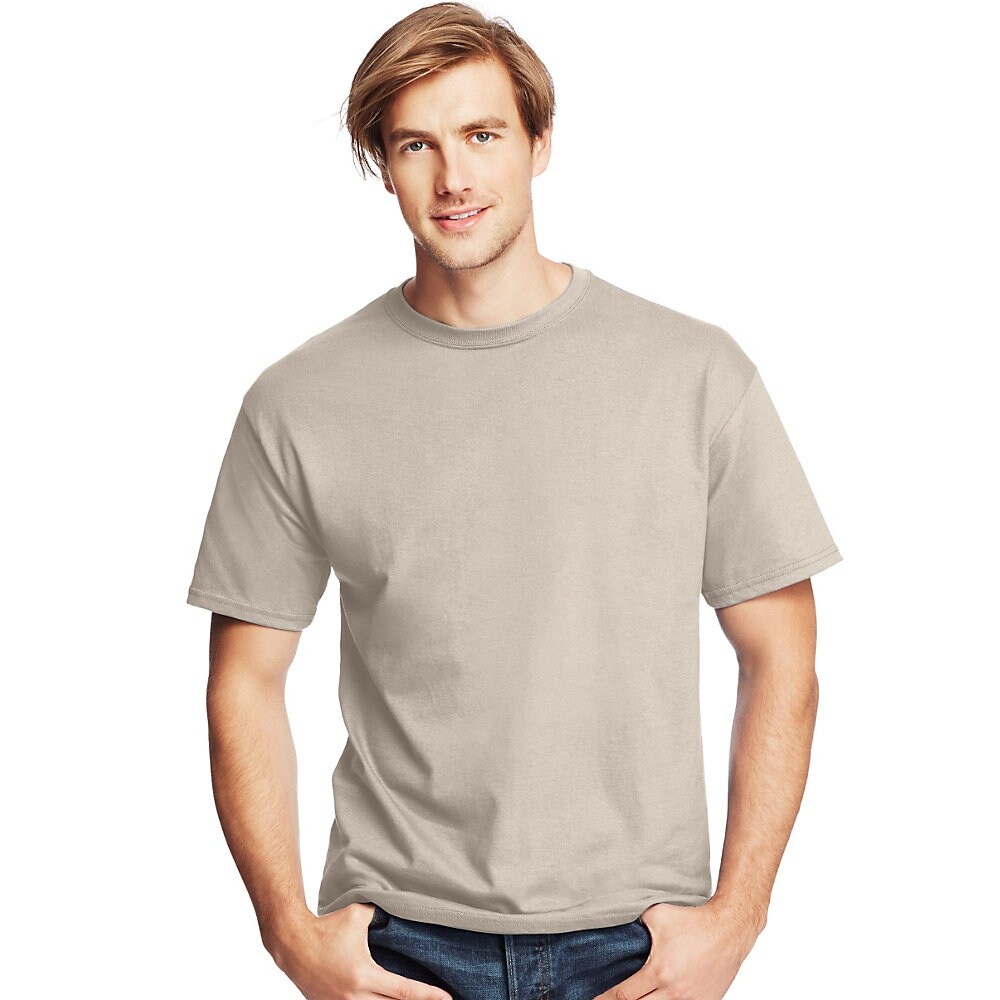 A crew neck is a style of t-shirt that has a round neckline without a collar. Even though there are many other kinds of t-shirts, crew necks have been around for more than a century and have kept their simple, classic look.
It might surprise you to learn that such a simple piece of clothing has a long history.
The crew neck style comes from the sea, where oarsmen and boatmen made the simple white t-shirt popular. The name "crew neck" comes from the people who work on a ship's crew. Stevedores and miners later started wearing crew necks, but the crew neck t-shirt has a much longer history than that.
Union Suits
The t-shirt came from the underwear worn when the one-piece "union suit" was split into two pieces in the 1800s. Miners and stevedores mostly wore them because they were easy to wear in hot places. As time went on, farmers and other people who worked in agriculture started to wear the basic crew neck because it fit well, was easy to clean, and was cheap to buy.
The U.S. Navy
In 1913, the U.S. Navy started giving all of its sailors a basic white crew-neck t-shirt to wear under their uniforms. People called these T-shirts "gob" shirts, which is slang for "sailor."
The crew neck t-shirt became popular to wear after work or to work parties when sailors didn't want to change out of their uniforms.
American Football Players
The crew neck t-shirt was established as the principal undergarment beneath American football players' outfits in 1932. Crew necks were perfect because of their fit and low bulk pricing. The cotton fabric absorbed sweat and kept the shoulder pads from irritating their skin.
Retail 
Crew necks had been popular in the Navy for decades, but it wasn't until 1938 that Sears advertised the "gobs" for 24 cents a shirt. The only difference was that the retail behemoth dubbed these "t-shirts" because of their "T" form.
Everyday Clothing
During the Great Depression of the 1930s, t-shirts were the standard apparel for farm and ranch work in the south and midwest. It became popular as an undergarment in cities.
Crew neck t-shirts became popular decades later as a result of the 1951 film A Streetcar Named Desire. Following that, school-aged boys frequently wore them while doing chores or playing outside, eventually wearing them as everyday clothes.
COMMON CREW NECK STYLES & FITS
Crew necks are responsible for the diverse cuts and styles found in today's t-shirts. Other styles besides crew necks include v-necks, scoop necks, henleys, and collared shirts.
Crew Neck vs. Scoop Neck
Crew necks and scoop necks have similar collar shapes, therefore the two are frequently confused. But the distinction is straightforward: crew necks are higher up and more snug against the neck, whereas scoop necks are lower and have a broad, u-shaped neck, revealing more collarbone.
Crew Neck vs. Undershirt
Since most crewnecks are undergarments, it's easy to assume they're interchangeable. Next time you shop, you may wonder if a t-shirt and an undershirt are different. Fabric is the answer. Most undershirts are crew neck t-shirts, so they're interchangeable, however undergarments differ dependent on t-shirt thickness.
Undershirts are thinner than ordinary crewnecks, so they're easier to layer. Check the label for "undershirt" and feel the cloth to distinguish.
WHEN TO WEAR A CREW NECK
A t-shirt and jeans outfit is a timeless classic that many people adore. Some may even argue that it is more wearable as an everyday casual shirt than the recently popular v-neck.
And, while simple, a crew neck may be dressed up with the right pattern, style, and design. A patterned crew neck t-shirt and khakis are an excellent mix for a semi-casual outfit. They're also perfect for working out, performing yard work, wearing as pajamas, or having a relaxed day at work.
And, much like in the past, crew necks are a go-to fundamental to wear as an undershirt.
GET YOUR CREW NECKS FROM SHIRTSPACE
Whatever way you want to wear your crew neck, it's essential to buy it from a store that provides high-quality t-shirts at reasonable pricing.
ShirtSpace specializes in all styles and varieties of t-shirts, sweatshirts, and headwear from well-known companies such as Gildan, Next Level, Bella+Canvas, Hanes, American Apparel, and others. Because we have no order minimum, you can order in bulk or just a handful at a time.
Let's face it: buying from ShirtSpace is less expensive than buying in-store — and you'll be pleasantly surprised by the quality, quick shipping, and vast selection.