BY Teeanime
Ezra Miller was just sixteen years old when he dropped out of high school to pursue a career as an actor. In We Need to Talk About Kevin, he played Tilda Swinton's psychopathic son, and in The Perks of Being a Wallflower, he grabbed our hearts as Patrick. He went on to become The Flash and Credence Barebone, becoming a household name in the process. In 2020, a video of him choking a lady surfaced on the internet, prompting many to speculate whether this was the first and final nail in his coffin, as it had for numerous other celebrities who committed irreversible blunders.
Ezra Miller is a fashion icon as well as a fantastic actor. His appearance transcends boundaries and gender stereotypes. Who says that high heels, makeup, cleavages, and runway styles are only for women?
1.

Fur And Skulls Around His Neck
This look may not be for everyone, but we can all agree that it is stunning. Where do I begin? He's dressed in a faux-fur coat and a strange necklace: the skulls around his neck nearly look like a cheap Halloween prop, but Ezra pulls it off.
Even though the 28-year-old is one of those superstars who can pull off a no-makeup look, we adore it when he dresses up for the red carpet.
2.

Ezra Has The Most Perfect Bone Structure
Yoshiyuki Matsumura photographed Ezra in 2018. He dressed up in a variety of clothing for the event, proving to the public that there isn't an outfit he wouldn't look beautiful in. It surely helps that he was born with great cheekbones and a jawline.
Ezra is much more than a gorgeous face. While many celebrities live on farms, Ezra can actually birth newborn goats.
3.

Bode's Jacket
The 2018 CFDA/Vogue Fashion Fund Awards was an excellent opportunity for Ezra to demonstrate to the world that he can work any style. This time, he effortlessly pulled off Emily Bode's patchwork jacket and gave off strong Elvis vibes.
He has been working hard to rehabilitate his shattered reputation since a video of him choking a woman went viral and he joined the list of celebrities who got into a fight in public.
4.

The Success Story Behind The Moncler X Piccioli Puffer Coat
Some may mistake Ezra's black puffer coat, created by Valentino's own Pierpaolo Piccioli, for something from a meme, but Ezra turned that trend around. While this style is as amazing as it is humorous, the coats sold out after Ezra wore it on the red carpet. It's worth over $3,500!
We need individuals like Ezra Miller to inspire men to go big at gala events. He is live proof that makeup, extravagance, and high heels can also be worn by men.
5.

Hedwig, Is That You?
Ezra Miller defies conventional gender roles. He looked stunning in Givenchy couture for the UK premiere of Fantastic Beasts: The Crimes of Grindelwald. This is the type of person who can turn even the most unusual runway looks into something that can be worn on a daily basis.
Many fans got huge Hedwig vibes from the white feathers and white leggings. With some fantastic silver makeup, you've got the most unique ensemble of the entire premiere.
6.

The Met Gala Look
Ezra Miller sported multiple sets of eyes to the Met Gala 2019, but that's not all; he also brought a mask of his own face, emphasizing the event's 'Camp' theme. Riccardo Tisci, the creative director at Burberry, was instrumental in realizing Miller's concept.
7. The Ultimate Playboy
Miller gave an interesting interview to Playboy in 2018, and she wore a white jumpsuit and high heels for the occasion. Of course, he didn't overlook the classic bunny ears. The talented artist opened up about his life in Hollywood, being queer and polyamorous, and working on Fantastic Beasts with Johnny Depp.
Many ardent followers saw the photograph as a big step forward in the realm of LGBTQ representation.
8.

Dior's Watercolor Jacket
Ezra Miller is many things: Credence Barebone, The Flash, Sons of an Illustrious Father, and the best model Dior could ask for. This edgy design dates back to the Dior Men fashion presentation in Tokyo in 2018.
9. A Star In Paris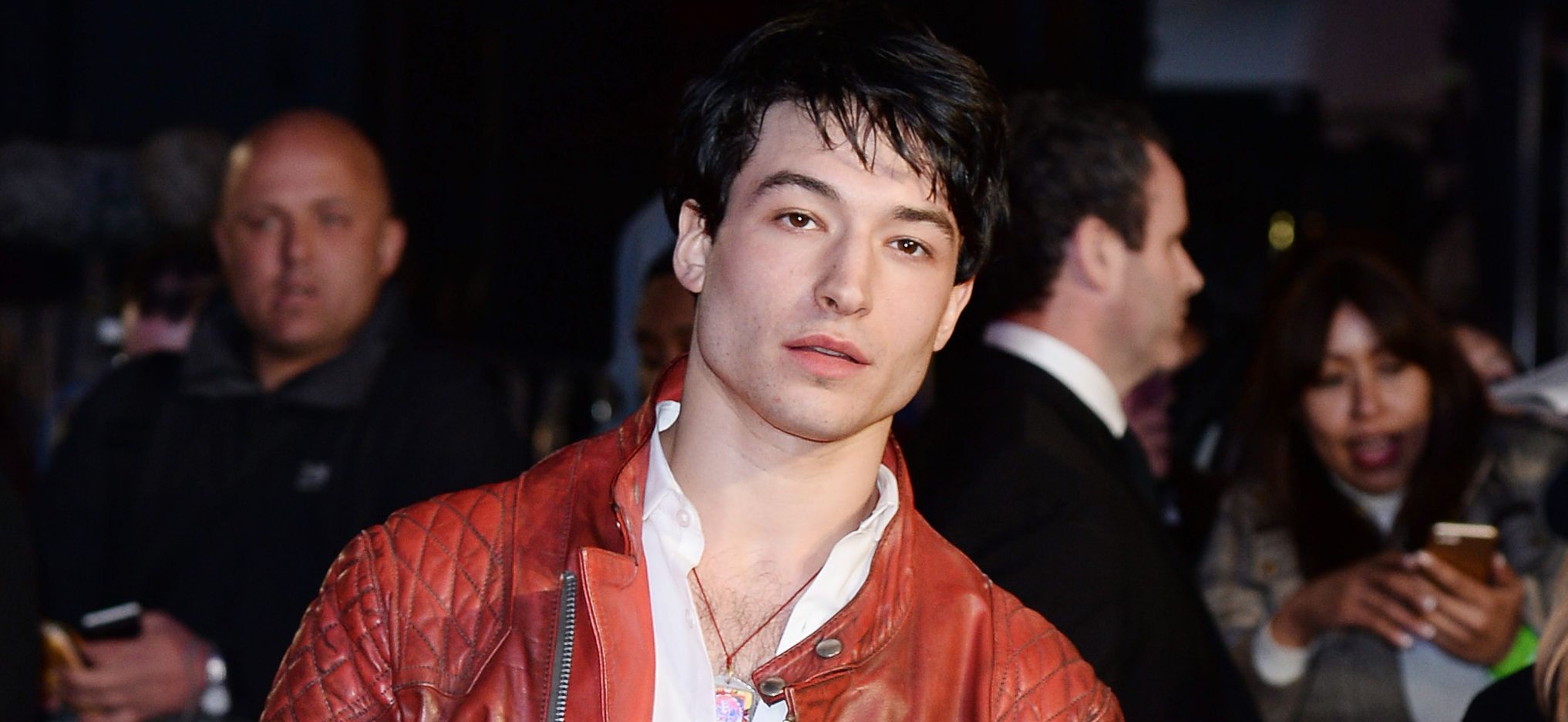 Ezra Miller elevated his approach to the next level at the 2019 Paris Fashion Show. We didn't think he could top his Valentino floor-length puffer gown, but we were mistaken.
He wore a leopard-print fur coat, matching shorts, and silver shoes to the Saint Lauren show. His '80s-inspired makeup was equally daring: an eyeliner scribbled'sl*t' over his face. Ezra became the new face of Saint Laurent in February 2020.
10.

Ezra Miller In Coach
Coach's flowery look on Ezra Miller is undoubtedly one of his greatest so yet. The patchwork parka is worth $1650 on its own. He accessorized the look with knee-high lace-up boots, re-establishing himself as one of the most influential genderqueer celebrities.
He also wore mismatched makeup to the occasion, which we don't see very frequently. Miller remembered wearing makeup as a child: "I was raised with two elder sisters. We'd all put on makeup together. I loved it when people mistook us for three sisters."