These anime teachers are much more than just tutors for their students; they are endowed with huge and immense powers.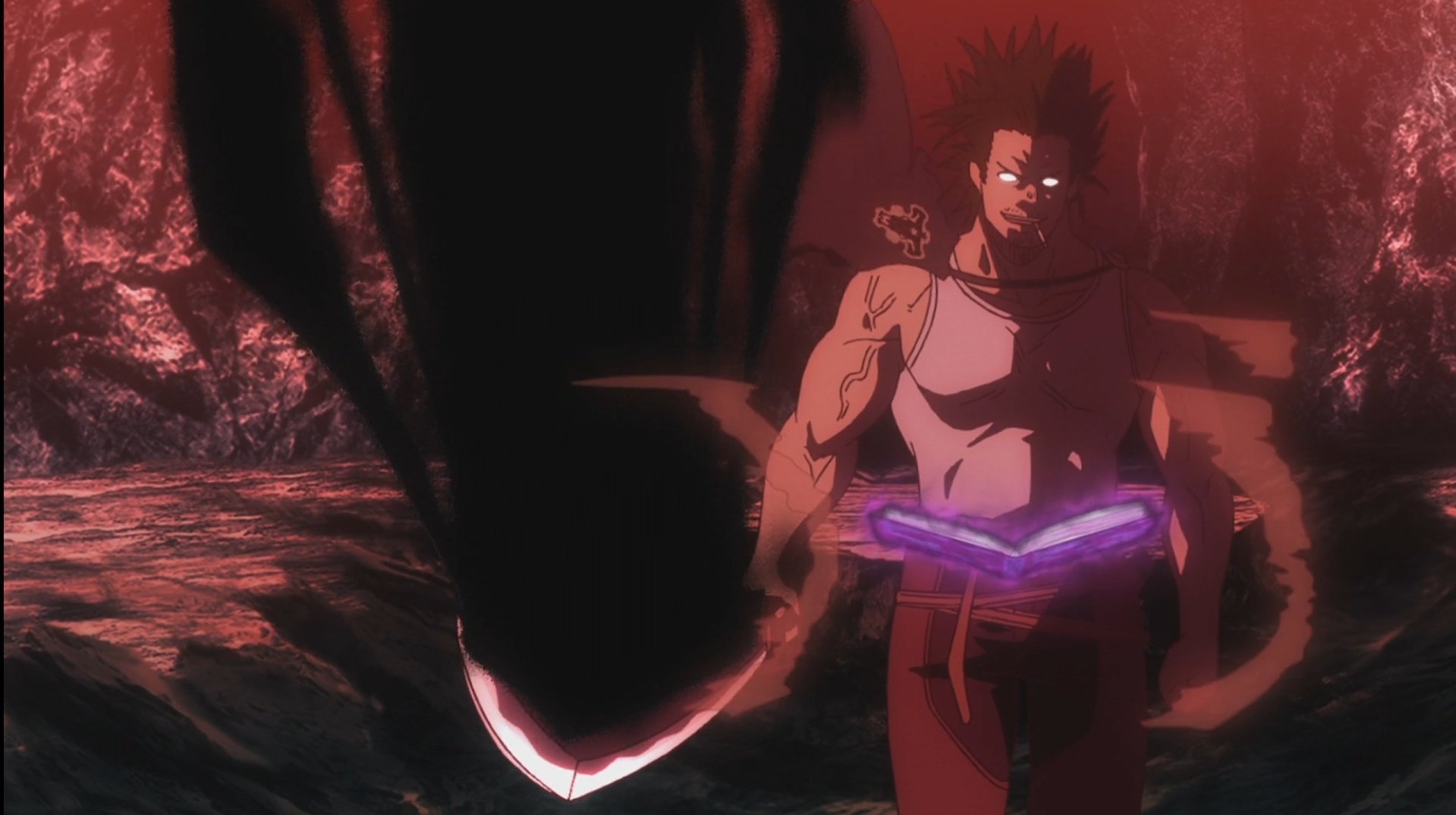 In anime, it's a common trope for characters to have to go through hard things to get where they want to go. But they aren't always alone on their journeys, because different people can help them get through different problems. In all of these stories, there is a wise mentor or teacher who gives deep advice that would be hard to find anywhere else. This is probably the one thing that all of them have in common.
Even though most of these characters give good advice, their approaches and personalities are very different from one another. Some of these people are just teachers and don't have much or any strength, but they have a big impact on their students. Other characters, on the other hand, are very strong and have skills that make them almost impossible to beat. When it comes to strong anime teachers, these are the best of the best.
10/10
Might Guy – Naruto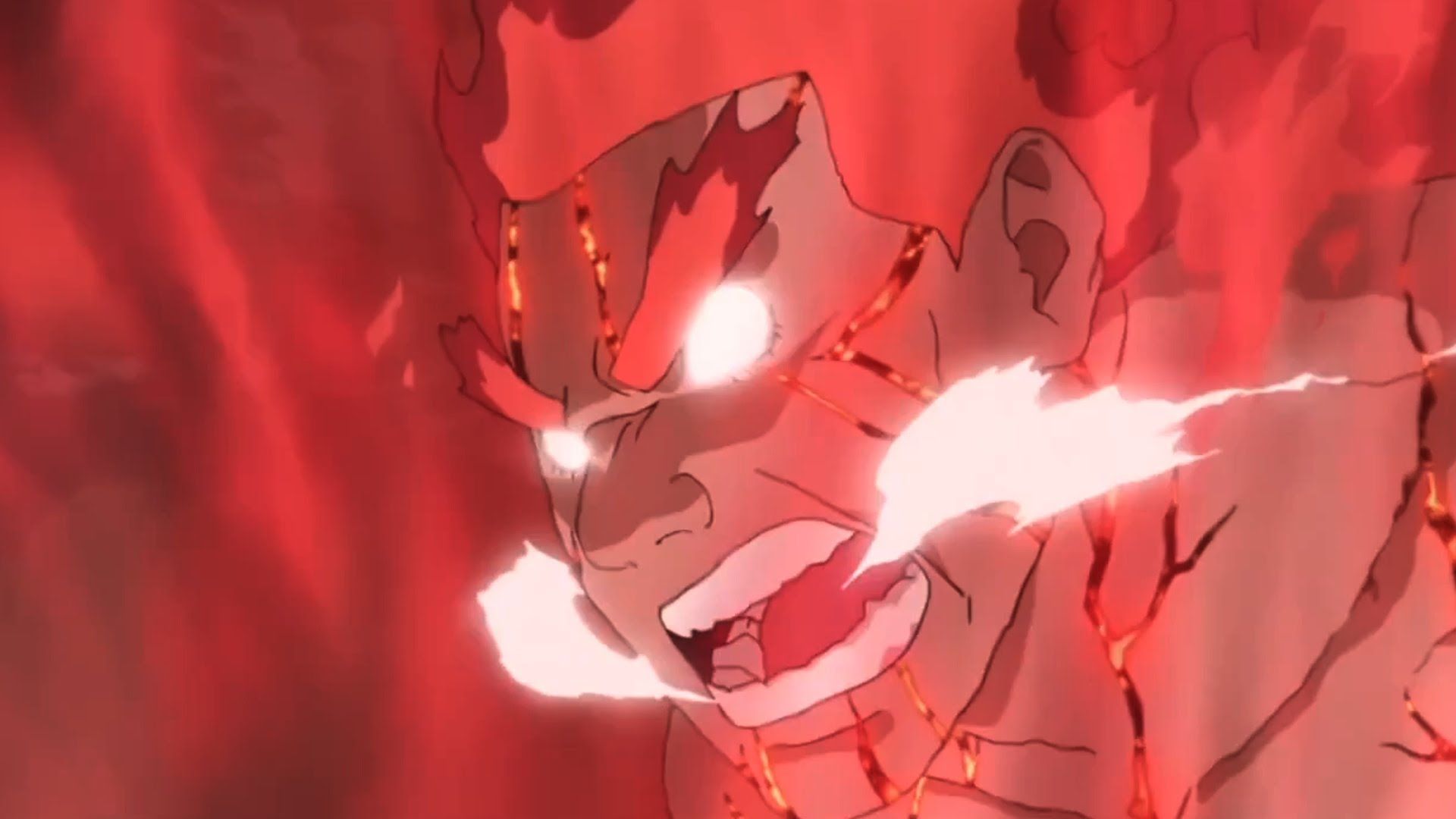 Might Guy, also known as Guy-sensei, is Team Guy's active captain. He was a tutor to Rock Lee, Neji Hyga, and Tenten, all of whom went on to become outstanding ninjas. Despite the fact that he rarely used ninjutsu or genjutsu, which would normally be considered a huge disadvantage, he was nevertheless recognized as one of Konoha's strongest shinobi.
Source: meh
Guy is a master of taijutsu and one of the series' most powerful practitioners. Guy can move at amazing speeds and possesses incredible durability and stamina thanks to taijutsu. His most potent talents, however, emerge when he taps into different levels of the Eight Inner Gates, allowing him to bypass the natural limitations put on a human body. Furthermore, he was able to overcome Madara Uchiha after opening the Eigth Gate and unleashing Night Guy, with Madara himself admitting that he was the best taijutsu user he had ever encountered.
9/10
Muten Rōshi – Dragon Ball
This lecherous elderly man may appear unattractive at first glance, but when he gets serious, he is a formidable foe. He serves as a mentor to significant characters in the series like as Goku and Krillin, even introducing the latter's iconic Kamehameha.
Rshi may be old, but he is a martial arts master with a wealth of experience. Furthermore, he has various forms, and even in his most vulnerable state, he is significantly more powerful than an ordinary human being. He is able to stand his ground against some of the world's finest fighters in his strongest form, known as the Max Power form, as demonstrated when he temporarily stands toe to toe with universe 11's Jiren.
8/10
Jiraiya – Naruto
Jiraya has arguably supervised the most talented students of any anime teacher. He personally oversaw the advancement of some incredibly powerful characters in the Naruto franchise. Characters such as Minato Namikaze, Nagato, and Naruto Uzumaki were all under his tutelage at some point in their lives.
Jiraiya was a famous ninja and one of the finest shinobi of all time as a member of the Legendary Sannin. He was skilled in ninjutsu and could use senjutsu to improve his powers. Furthermore, he was an expert in fighting, knowing numerous tactics that greatly assisted him. He fought and survived against the legendary Hanz and even faced up to one of the series' greatest antagonists, Nagato.
7/10
Biscuit Krueger – Hunter X Hunter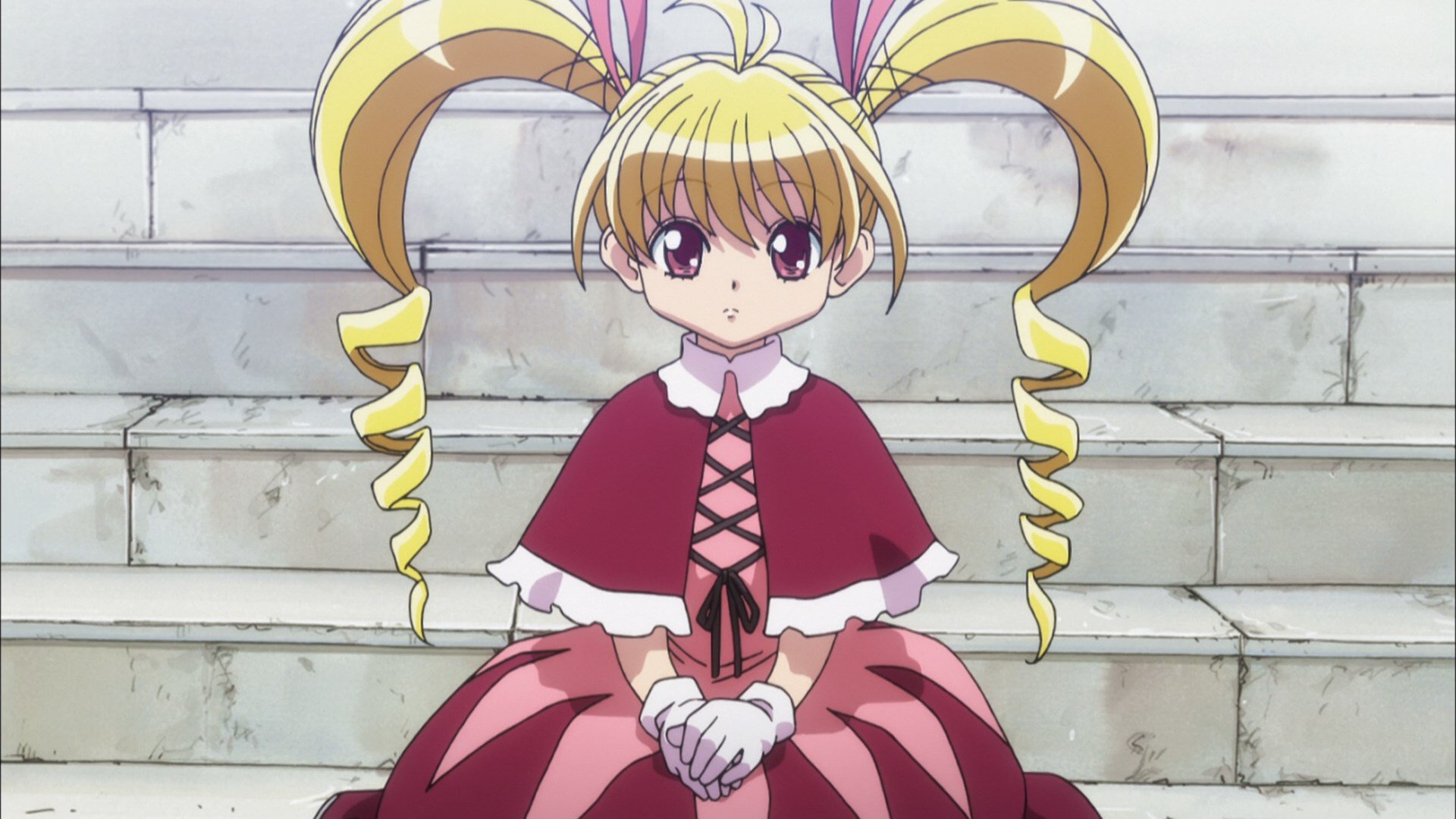 Biscuit's outward looks may lead you to believe she's a sweet young kid, but this blonde-haired gem-lover is everything but. In fact, she is a skilled nen user with a considerably more robust physical shape than the one she usually takes.
She is an outstanding anime teachers who use efficient practical approaches to elicit the highest performance from her students. Biscuit's used these tactics to teach Gon and Killua diverse applications of Nen while also influencing the formers Jajanken. She has incredible strength, especially in her actual form, and is skilled with all forms of nen. So far, she has won every combat she has taken part in with ease and without taking any substantial damage.
6/10
Yami Sukehiro – Black Clover
Yami Sukeriho is the Black Bulls' fearsome captain. Because of his considerable strength and influence, every member of the ragtag magic group holds him in high regard. Furthermore, he frequently serves as a life mentor to his squad mates, particularly Asta, one of the group's prominent characters.
Yami, as previously said, is extremely powerful. He is one of the Clover Kingdoms' strongest magic knight captains. In addition to using mana like the other characters in the series, he can also employ ki, which greatly benefits him in battle. Furthermore, he has a strong affinity for evil magic and can utilize it to cut through anything, including dimensions, when imbued with his sword. Furthermore, he has a plethora of outstanding exploits, the most prominent of which is his contribution to the defeat of the king of the underworld Dante, exceeding his limitations for the sake of his allies.
Check out our collection of Dragon Ball Z.>>
5/10
All Might – My Hero Academia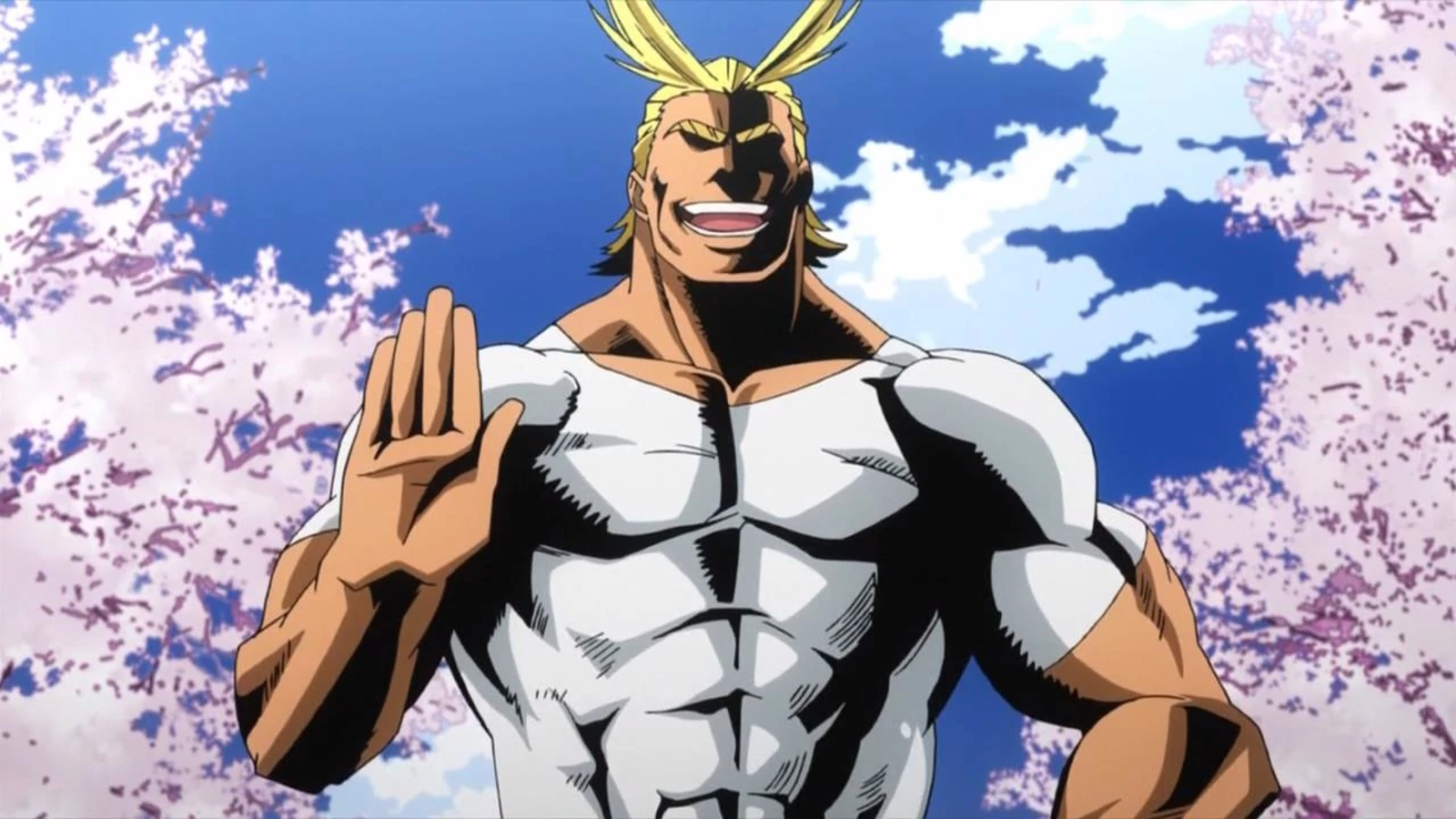 Toshinori Yagi, also known as All Might, is the former peace symbol and Number One Pro Hero. He became a teacher at the famous U.A. High School in pursuit of a young hero to inherit his quirk. Though he initially struggles with the formality of the position, he is an excellent battle instructor and has much expertise supervising physical conditioning, as demonstrated by Izuku Midoriya.
Because he was reputed to have never lost a battle, his very presence was a deterrent to criminal conduct. His quirk was one of the most powerful in the series, granting him unrivaled superhuman strength. His blows are powerful enough to produce shockwaves and have even been shown to occasionally influence the weather. After passing on his quirk, he grew substantially weaker, but with the remnant of one for all alone, he was able to overpower and overcome All For One, the series' most feared villain at the time.
4/10
Silvers Rayleigh – One Piece
Silvers Rayleigh, the first mate and former companion of Pirate King Gol D. Roger, is now considered a legend by many in the series. He was responsible for Luffy's enormous growth over the two-year time skip in his current age. Rayleigh taught Luffy how to employ several types of haki. He is one of the best anime teachers around.
Rayleigh, the former vice-captain of the Roger Pirates, is a very formidable character. Though most of his strength from his pirating days has dwindled, he is still capable of incredible feats. He possesses extremely powerful Conqueror's haki and is claimed to be capable of incapacitating over a hundred thousand men. He fought on equal terms with Admiral Kizaru, one of the series' most powerful characters, and has been recognized by a number of other important individuals.
3/10
Urahara Kisuke – Bleach
Urahara is introduced as an ordinary shopkeeper who sells shinigami products. He is eventually shown to play a more nuanced part in the plot, becoming an essential person in both past and future events. Urahara was the previous captain of the Gotei 13's 12th division, but after settling down in the human world, he met Ichigo Kurosaki and trained him for ten days before his departure to the soul society.
He may be laid-back, yet he is a skilled swordsman and a fierce combatant. He is also extremely intelligent, having founded the S.R.D.I. and developed a different Hgyoku. His most powerful ability, however, is Kannonbiraki Benihime Aratame, his Bankai. Kisuke can change the status of anything he touches with this Bankai. It is a force with limitless potential, as seen by his victory over the Quincy, Askin Nakk Le Vaar.
2/10
Koro Sensei – Assassination Classroom
Koro Sensei is Kunugigaoka's Class 3-E's petty but charming homeroom teacher. He first emerges, threatening to destroy the planet, but progressively becomes more positive as the story progresses. Koro has a strong bond with his students and becomes outraged if someone puts them in danger, even if they do it to themselves. He is one of the most well-known anime teachers.
Koro Sensei's invulnerability is one of his greatest strengths; he is highly good at dodging strikes and has withstood all sorts of poisoning aimed at him. He is also extraordinarily swift, easily reaching speeds of Mach 20. Furthermore, he is a flawless assassin who has never failed a job in his whole life.
1/10
Gojo Satoru – Jujutsu Kaisen
Gojo Satoru's main goal is to completely overhaul the jujutsu sorcerer society and develop the skills of prospective sorcerers. As a result, he decided to get actively involved in the development of the next generation by becoming a teacher at Jujutsu High.
Gojo is frequently described to as the series' most potent sorcerer. He possesses enormous amounts of cursed energy and is a master at controlling it. Along with the power of the Limitless, he also possesses the Six Eyes. Simply put, he can use this power to slow down the time of any approaching entity. When he employs his domain extension, it becomes even more potent, flooding his opponents' brains with an endless supply of data and effectively rendering them helpless.
Here are 10 iconic anime teachers who are absurdly powerful !
Thank you very much for reading!
Take a look at our Dragon Ball collection.>>