A simple outfit of tattered jeans, black combat boots, and a vintage band t-shirt has some appeal. Wearing your favorite bands' logos on a shirt is one of the best ways to express your individuality. Punk is really about self-expression.
When dressing punk, choose simple clothing that deviates from the norm. A typical man's attire might include black jeans, a bullet belt, a leather jacket, leather studs, and a plain T-shirt. Girls wear similar clothing, although they may also wear mesh or patterned tops. Continue reading to learn about 10 Chic 80's Punk Rock Outfit Ideas for Men with Teeanime.
10 Chic 80's Punk Rock Outfit Ideas for Men
1. Doc Martens
Although Docs have been present since the 1940s, they gained prominence in the UK's underground youth culture in the 1970s and 1980s.
The high-top boots were intended to serve a purpose; they had a special sole cushioning that provided more support than the average fashion shoe, yet their sleek, shiny exterior complemented the 80s aesthetic.
2. Chains
Chains, which are a common part of punk style, are an easy way to play with edgy parts without really getting into them. One of the most important parts of punk style, which we touched on briefly at the beginning, was its "do-it-yourself" attitude.
The goal was to be as creative as possible with as few materials as possible. If you could put together a whole outfit without spending much money, you were probably following punk trends (or, preferably, without spending any money at all).
It's possible that the first people to wear chains did so because they found them in a garage or tool shed.
3. Ripped jeans
Ripped jeans are another internationally popular fashion; however, when worn in a punk manner, they are often made of a ragged black jean fabric with rips along the length of the trouser leg. This is because ripped jeans are associated with the punk subculture. It seems to reason that it is not a good idea to buy jeans that are intended to be worn in such a manner.
It is much more acceptable to give an old pair of jeans a few tears rather than trawling around the local thrift shop for a pair that is already torn in order to achieve the desired look. The better it is, the more praise it receives.
4. Plaid
The flannel shirt is one of the most versatile pieces of clothing. It can be worn as a mainstay in many different styles, from hipster to country. In punk fashion, plaid shirts look best when the buttons are undone and the sleeves are torn off.
If you can find them, plaid pants can also be a great way to finish off an outfit. These pants are a great example of DIY fashion. They are made by sewing together two different colors.
5. Band shirts
Even though a lot of punk fashion may seem over the top and dramatic, the look can also be as simple as you want it to be. A simple outfit of ripped jeans, black combat boots, and a band t-shirt from the past has some merit.
One of the best ways to show how unique you are is to wear a shirt with the names of your favorite bands on it. Punk is all about putting yourself out there.
6. Black leather jackets
Like plaid, a black leather jacket is a classic piece of clothing. For a quick and easy punk look, put some patches or scraps of fabric on a black leather jacket.
This gives it a personal touch and lets you say something you really believe in. You could also find a jacket with spikes on it.
7. Patches
We've talked about how a patch can be used to personalize a jacket or plaid shirt, but we think it's important enough to punk fashion that it deserves its own section. In fact, you can make punk patches look like anything you want.
After all, any rule that applies in punk culture is one that should be broken. What about an old T-shirt or tote bag do you like the most? You can make your own patches by cutting them out and sewing them on another piece of clothing. Here, you have more than one choice.
8. Safety pins
Remember how we said that the main feature of punk clothes is that they are made from things you can find around the house? Safety pins are one of the most common household items that many of us keep in our desk drawers.
Putting a safety pin on your shirt or pants will make you look instantly rebellious.
9. Kilts
Even though bagpipers are most known for wearing kilts, the punk scene has also taken to them. What could be more of a step outside the norm than men wearing skirts? That's one of the main ideas behind this new fashion trend.
A kilt is a great way to stand out and show that you're not afraid to wear something different from the norm.
10. Leather pants
It would be impolite on our part to omit the leather pant, which is the lower-body equivalent to the leather jacket.
We have just demonstrated how a punk jacket can be improved by adding a leather jacket. When it comes to leather pants, the more form-fitting they are, the better.
5 Pop Punk Outfits
1. Plaid Pop Punk Fashion Outfits
Plaid is the most common pattern on pop-punk clothes. In this style, plaids can be found almost everywhere, like on tiny skirts, dresses, jeans, and jackets. And who better to look to than the first pop-punk princess for ideas?
Avril Lavigne made a big comeback with her album Love Sux by going back to her rocker roots. The plaid microskirts, graphic t-shirts, and platform boots she wears in her promotional photos remind me a lot of her Girlfriend look.
2. Leather outfit
Pop-punk is being tried out by even the newest K-pop bands. In their first single, "TOMBOY," (G)I-DLE showed a more chill side. The song video is a treat for fans of pop-punk or grunge fashion, in addition to their strong vocals.
When they wear a leather jacket, the members look very bold and cool. The tie is also a nice touch. After all, punk is all about breaking fashion rules.
3. Pop Punk Fashion Outfits With Ripped Knit Sweater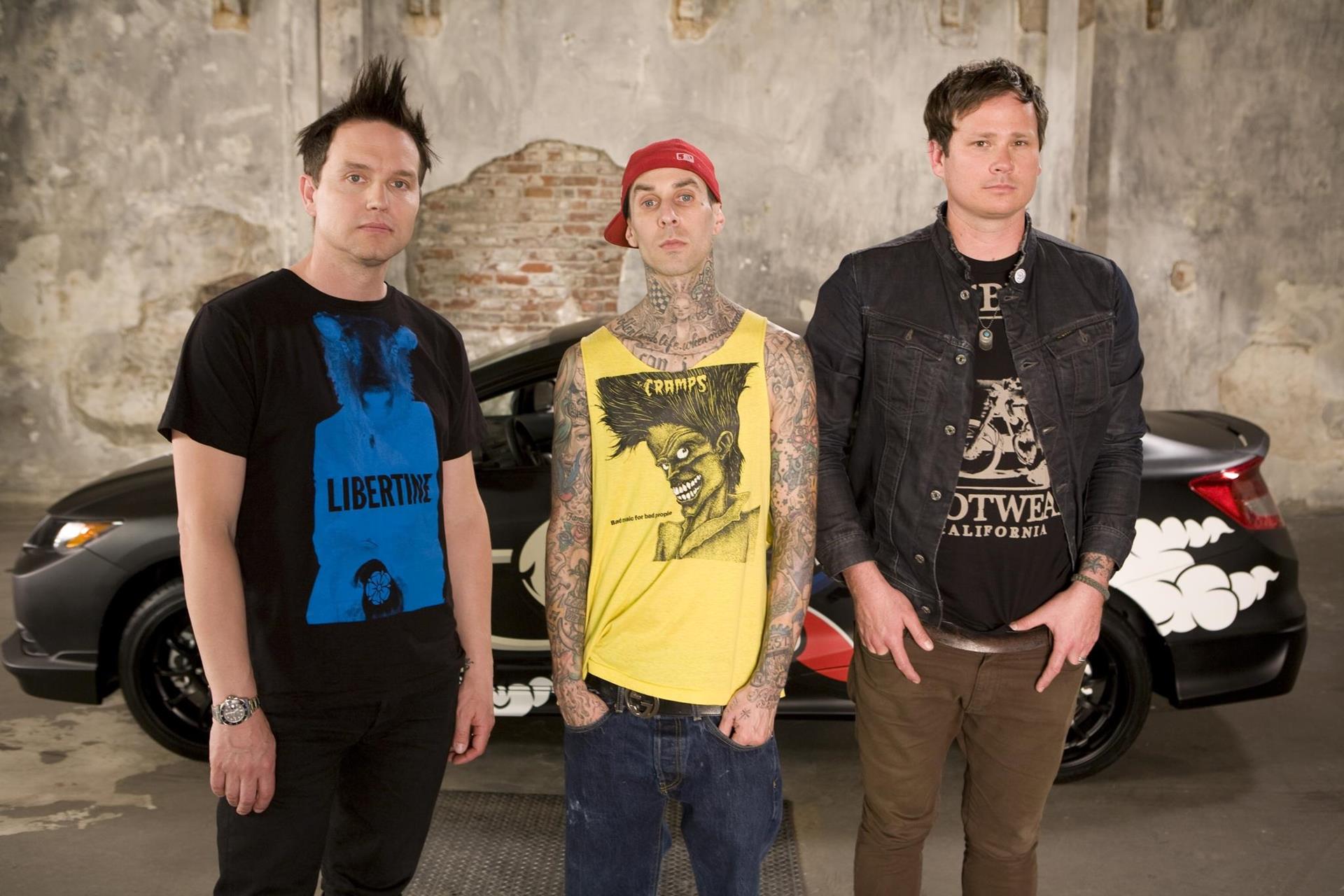 On the other hand, Jungkook wears a more grungy outfit and is clearly channeling the punk fashion trend.
Forget about trying to look nice in a sweater when the temperature is cool; the better your pullover looks, the more rips and holes it has. To complement the stripes on his sweater, he wears a pair of black jeans and shoes that are a perfect match for each other. This completes his outfit.
4. Graphic t-shirt outfits in pop punk fashion
TXT remained true to their rebellious aesthetic all the way through the release of their Japanese Chaotic Wonderland album, albeit with a little more sweetness. Beomgyu gives off the impression of being the perfect example of the cool rocker guy you would have had a crush on in high school.
His attire, which features oversized T-shirts, ripped jeans, and Vans shoes, is influenced by the skate-punk fashion movement.
5. Eyeliner Smudged/Strong Smokey Eye
Do you want to bring out the punk in you? Then, for a dramatic smokey eye, color your eyelids with a black eyeshadow stick or eyeliner pencil. But if the sloppy smokey look is too much for you, you can also choose a bold eyeliner wing.
How Do You Dress Like An 80s Punk?
This article will tell you how to dress like a punk from the 1980s. The punk style of the 1980s has made a comeback in today's fashion. It's easy to find clothes that look like what people wore 30 years ago, but that doesn't mean they'll look good on you or fit your style. I'll show you how to get a classic 80s-punk look without giving up your own style in this guide.
1. Doc Martens
In the 1980s, Doc Martens were the shoes that most punks wore. They lasted a long time, were comfortable, and were easy to find in many different colors and styles. You can still find them, but they cost more than they did in the past.
If you want to look like a real 80s punk but don't want to spend a lot of money on shoes, look for leather boots with a similar cut or wear Converse Chuck Taylors instead (though these are less "punk" than Docs).
2. Plaid
In the 1980s, plaid was an important part of the punk look. Plaid shirts, coats, pants, and even socks were worn by punks all over the world. Wear a plaid button-up shirt with ripped jeans or leather pants to look like a real 80s punk.
If you want your outfit to stand out, wear plaid socks with your shoes instead of plain socks. It will make you feel like a punk rocker and look just as good.
3. Ripped Jeans
In the 1980s, punks wore a lot of different clothes, like ripped jeans. Most of the time, these jeans were worn with a black leather belt and Doc Martens boots. Find some ripped jeans at a thrift store or online if you want to look like a real punk from the 1980s.
They don't have to be designer brands either. Any pair will do as long as they aren't too worn out or broken beyond repair.
4. Black Leather Jackets
The black leather jacket is an important part of the punk style of the 1980s. It is a classic punk look. For a more classic look, you can wear it with ripped jeans or plaid pants. If you want to look like a real 80s punk, you should find a black leather jacket with chains on the sleeves and shoulder pads. You can also wear any kind of black jacket, like a denim jacket or a bomber jacket.
5. Band Tees
A classic punk outfit is a band t-shirt. You can wear any kind of black or white T-shirt with the logo of one or more bands printed on it. You can also wear a plain black or white t-shirt, but this isn't as popular in the 80s punk style because it doesn't have any personality.
The best thing about the 80s punk style is that it doesn't take much work to get into it. If you want to stand out from the crowd, wear this style around town!
Conclusion
Many people still like to listen to punk music, go to punk shows, and dress in a way that reminds them of how punks dressed in the past.
Punks often wear torn jeans or shorts, combat boots, leather jackets with studded belts from their favorite bands on the front, and a variety of other accessories. When it comes to making punk clothes, there are a few clear rules that you should follow.